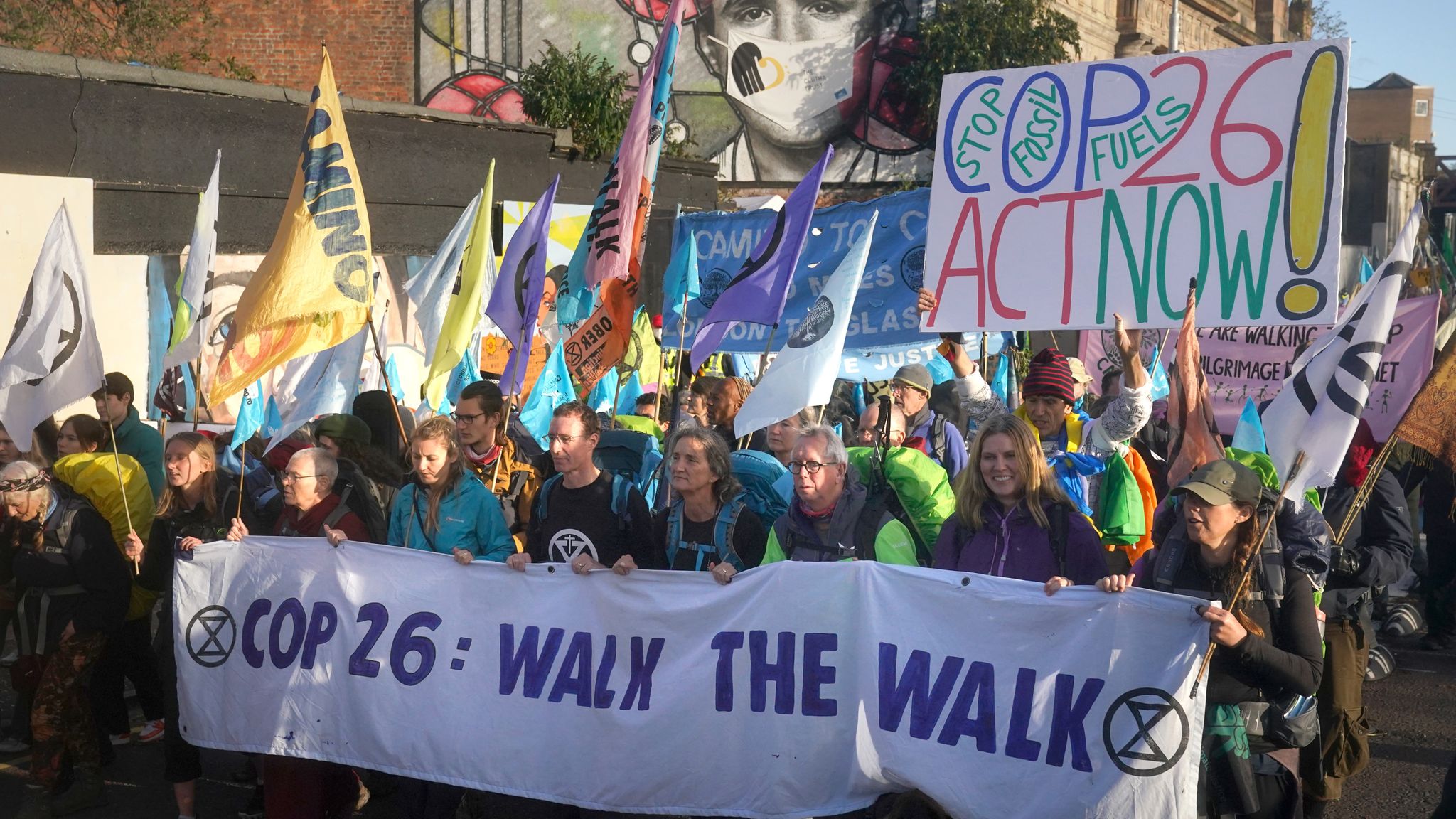 The eyes of the world have been on Glasgow over the past weeks, checking in to see if the world's largest climate conference can achieve its goals. Can the world move to net zero by 2050? Has COP26 helped us move towards real change on climate politics, or has it set the cause back? What are the implications for global politics?And how does COP26 matter for Australia? What will the Australian electorate make of Scott Morrison's appearance and the government's plans for net zero? 
Join us and three leading experts to unpack what happened in Glasgow and why it matters. UQ POLSIS's own Assoc Prof Matt McDonald, one of the world's experts on international security and climate change, and Glenn Kefford, leading expert on Australian politics, are joined by POLSIS honours alumna Ingrid Barnsley, Deputy Director (Enivornment) at the OECD. These experts will give you cutting edge insight into the local and global aftermath of COP26.
Date: Tuesday 23rd November 2021
Time: 6:00 - 7:00pm
Format: Online via Zoom
RSVP: Registrations required via the link
Panel Members
Ms Ingrid Barnsley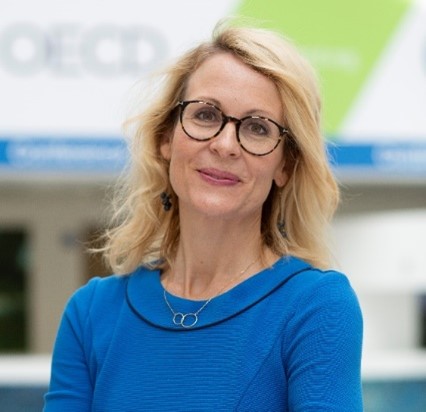 Ms Ingrid Barnsley is the Deputy Director of the Envionment Directorate at the Organisation for Economic Co-operation and Development (OECD). She supports the Director in overseeing the work of the Environment Directorate and leads its work, in coordination with other directorates, on the International Programme for Action on Climate (IPAC).
Ms Barnsley previously held the positions of Deputy Head then Head of Human Resources Management (2016-2021), during which time she oversaw numerous reforms in the areas of HR and staff integrity policies, including establishment of the OECD ethics function. Prior to joining the OECD, Ms Barnsley served at the International Energy Agency (2007-2016), where her roles included Senior Counsellor in the Energy Economics and Investment Office, Head of the International Partnerships and Initiatives Unit overseeing multilateral engagement and relations with the G7 and G20, Interim Chief Legal Counsel, Special Advisor to the Executive Director and Secretariat of the IEA Governing Board, and Energy and Environment Analyst. 
Ms Barnsley lectures in public international law at the University of Tokyo and the American University of Paris. An Australian and French national, she holds a Doctorate in Public International Law and a Masters in International Relations from Oxford University, where she studied as a Rhodes Scholar, as well as Bachelors degrees in each of Law and Political Science from the University of New South Wales.
Dr Glenn Kefford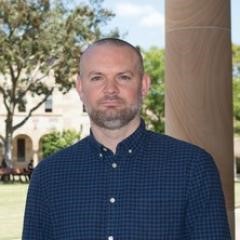 Glenn is a lecturer in political science and for the period 2019-2021 an Australian Research Council Discovery Early Career Researcher Award (DECRA) Fellow. His research explores questions about political parties, elections, campaigning, populism and the radical right. These interests span both Australian and comparative politics. He has published widely on these topics and his work has appeared in journals such as Party Politics, the British Journal of Politics and International Relations, Parliamentary Affairs and the Australian Journal of Political Science. Underpinning much of his research is an attempt to understand what is going on beneath the surface of organisations such as political parties, including how they organise themselves and the ways they try to mobilise and persuade voters. In pursuing these questions, Glenn has completed 100s of interviews with party officials, candidates, members and supporters across almost every party in the Australian party system.
His DECRA project, titled, 'Data, Digital and Field: Political Parties and 21st Century Campaigning', investigates how political parties in parliamentary democracies are responding to the digital and field revolutions in campaigning. The importance political parties are attaching to these modes of campaigning, as well as the increased use of data, poses challenges for electoral regulators as well as for scholars of political parties trying to understand party organisation. He is working with a range of colleagues in Australia as well as internationally to explore these developments. An explanation of this project and his other research projects can be found on his personal website.
Glenn has provided commentary to and written for a range of media outlets including The Washington Post, The Age, Sydney Morning Herald, the Guardian and the ABC.
Associate Professor Matt McDonald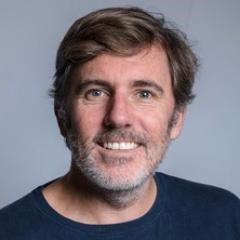 Matt McDonald joined the School of Political Science and International Studies in January 2010, and is the current Director of Teaching and Learning in the School. After completing his PhD at UQ in 2003, Matt held lectureship posts in international relations at the University of New South Wales and the University of Birmingham (UK), and was Associate Professor in International Security at the University of Warwick (UK). His research focuses on critical theoretical approaches to security and their application to issues such as environmental change, Australian foreign and security policy, climate politics and Asia-Pacific security dynamics. He has published on these themes in journals such as European Journal of International Relations, Political Geography, Review of International Studies, International Theory, Security Dialogue, International Political Sociology and Australian Journal of Political Science. He is the author of Ecological Security: Climate Change and the Construction of Security (Cambridge UP, 2021), Security, the Environment and Emancipation (Routledge 2012) and (with Anthony Burke and Katrina Lee-Koo) Ethics and Global Security (Routledge 2014). He was formerly co-editor of Australian Journal of Politics and History. He is currently completing an ARC-funded project on comparative national approaches to the climate change- security relationship.
Associate Professor Sarah Percy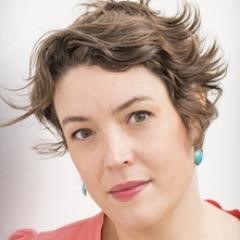 Sarah Percy arrived at UQ from the University of Western Australia in 2016. Prior to her appointment at UWA, Sarah was University Lecturer and Tutorial Fellow in International Relations at the University of Oxford (Merton College). At Oxford, Sarah was on the steering committee of the Oxford Programme on the Changing Character of War. Sarah did her M.Phil and D.Phil as a Commonwealth Scholar at Balliol College, Oxford.
Sarah has three main research areas. She has had a long-standing interest in unconventional combatants, and has published widely on mercenaries, private military companies, and pirates. Sarah is interested in issues of maritime security generally, including piracy and counter-piracy, maritime crime, and the role of navies as security actors. She also conducts research at the nexus between international relations and international law, and is interested in how and why the use of force is regulated, and the relationship between norms and international law.