Community Development Masterclass
About the workshop
Social justice, human rights and ecological sustainability have long been key principles for community development. Yet at this time each is under serious threat. Increasing climate change, human rights abuse at Nauru, Manus and Don Dale Detention Centre, increasingly public xenophobia, and a widening gap between the 1% and the 99%, suggest that these ideals are in retreat, under vocal attacks from Pauline Hanson, Tony Abbott, Donald Trump and Rupert Murdoch (among others), with the at least passive support of much of the population. This discussion will seek to analyse these trends, from the point of view of how community development can both respond to them and also can help to reshape the future.
About the facilitator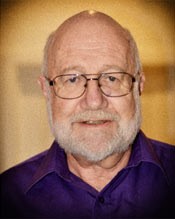 Jim Ife is a well-known figure in the Australian community development landscape.
Jim Ife is the author of Community Development in an Uncertain World. His work has focused on human rights, and connections to community work. Jim has worked at different times in universities in Perth, Hobart and Melbourne, but he is now retired and, thankfully for us, has decided to call Queensland's Sunshine Coast his new home. We are delighted to welcome Jim as an Honorary Professor of Social Science, at The University of Queensland.
FREE event, open to all.
RSVP here