Venue
Sir Llew Edwards Building (14), UQ St Lucia
The Asia Pacific Centre for the Responsibility to Protect in collaboration with the QLD Jewish Board of Deputies invite you to join us for our annual Holocaust commemoration – Yom HaShoah.  

This year's commemoration will focus specifically on the 80th Anniversary of the Warsaw Ghetto Uprising, a powerful example of resistance and action in the face of oppression during the Holocaust. 
Event details
Date: Monday 17 April 2023
Time: 5.15pm for 5.30–7.30pm  
Venue: Terrace Room, Sir Llew Edwards Building (14), UQ St Lucia 
Registrations essential. Please register by Friday 14 April 2023.
Guest speakers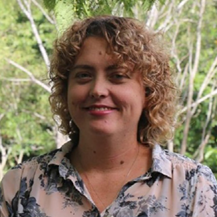 Lauren Hovelroud is passionate about Holocaust education, awareness and remembrance and is a  recent alumnus of the Gandel Holocaust Studies Program for Australian Educators at Yad Vashem, Jerusalem. She was also a member of the Gandel Holocaust Knowledge and Awareness in Australia Survey 2021 advisory group. This national survey was designed to understand how much Australians know about the Holocaust and how much it continues to impact in contemporary times. In 2022 she was the recipient of the Gandel Award for Excellence in Holocaust Education. Lauren was hand-picked by the Australian delegates of the International Holocaust Remembrance Alliance (IHRA) to support the development of key educational resources for the 2022 Australian Holocaust Memorial Week.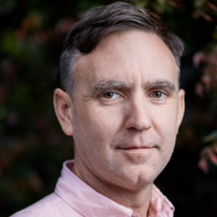 Dr Kirril Shields is a researcher and grants manager at the Asia Pacific Centre for the Responsibility to Protect (APR2P Centre), located in the School of Political Science and International Studies at The University of Queensland. He teaches into several courses across the Faculty of Humanities and Social Sciences and is currently the Editor-in-Chief of the international journal Genocide Studies and Prevention. He was recently engaged by the United Nations Office on Genocide Prevention and Responsibility to Protect (OSAPG) to develop a course curriculum on atrocity prevention for undergraduate students, in partnership with the University of Gadjah Mada in Indonesia, and Chulalongkorn University in Thailand. Dr Shields is a member of the Australian Institute for Holocaust and Genocide Studies, an Auschwitz Jewish Center Fellow, and a Fellow of the Institute on the Holocaust and Jewish Civilisation at Royal Holloway, University of London.
Enquiries
Centre Manager, Asia Pacific Centre for the Responsibility to Protect 
Telephone: +61 7 3346 6435
Email: r2pinfo@uq.edu.au 
Banner image: Jews captured during the Warsaw Ghetto uprising. National Archives and Records Administration, College Park, MD. Copyright of United States Holocaust Memorial Museum.