The Battle of the Schools Debate: who will get the last spot in the nuclear bunker?
Join us for this year's most ferocious debate as your favourite HASS academics try to convince the audience why their school - with it's subject areas, knowledge and expertise - should survive.
The teams:
Communication and Arts
Education
Historical and Philosophical Inquiry
Languages and Cultures
Music
Political Science and International Studies
Social Science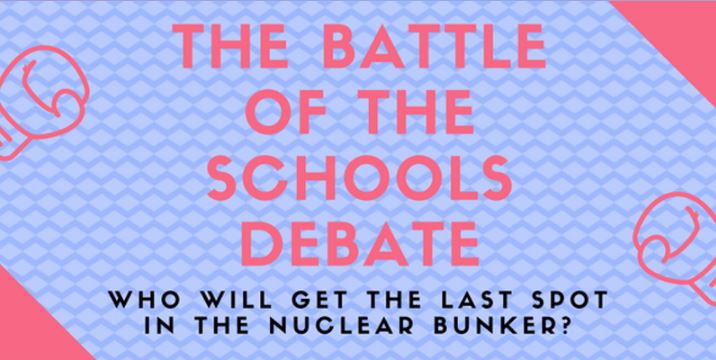 Light refreshments will be provided. Registration essential.