*This event has now reached capacity*
About the lecture
Few would dispute that the development and sustainability of cities is dependent on agriculture, but how farming practice changed to support dense agglomerations of people during the early stages of urbanisation— often labelled 'agricultural intensification' — has remained obscure. Here Professor Amy Bogaard presents new research designed to address this question using case studies from the first cities of western Asia and Europe.
Professor Bogaard's findings show that agricultural responses to urbanisation were varied and highly contingent on local urban landscapes and ecologies. These responses ranged from radical expansion of low-input cereal production ('extensification') in northern Mesopotamia, through cereal expansion accompanied by intensive legume 'allotment' cultivation in the Aegean to more modest expansion incorporating intensive manuring in south-west Germany. A common theme is that prehistoric farmers maintained diverse spectra of crops, amenable to a range of low- and high-input agricultural strategies, but that the layout of the urban landscape itself constrained these options. As the modern world becomes increasingly urbanised, these long-term archaeobotanical records offer valuable lessons for the design of urban landscapes (including 'garden cities') and agrosystems of the future.
Program
Friday 19 May 2017
Registration opens 4.45pm
Lecture 5.00pm-6.00pm, room 212, Sir Llew Edwards building #14, St Lucia campus
Reception 6.00pm-7.00pm, Terrace Room, Sir Llew Edwards building #14, St Lucia campus
About the speaker
Amy Bogaard is an archaeologist/archaeobotanist interested in early farming practices and their implications for understanding the history of societies and their landscapes. To this end she has focused on the study of present-day 'traditional' farming systems in order to characterise different agricultural regimes and refine ways of reconstructing ancient growing conditions and land management, especially through the ecology of arable weed floras and stable isotope (carbon and nitrogen) survey/measurement of ancient crop remains. Her work has transformed our understanding of ancient farming in western Eurasia in the Neolithic and now is focused on revising our knowledge of how the world's first urban societies were sustained. Archaeologically she has worked on Neolithic-Bronze Age sites in western Asia and Europe, including Çatalhöyük, Turkey, Knossos, Crete (where she co-directs excavations at Gypsades) and Vaihingen an der Enz, south-west Germany.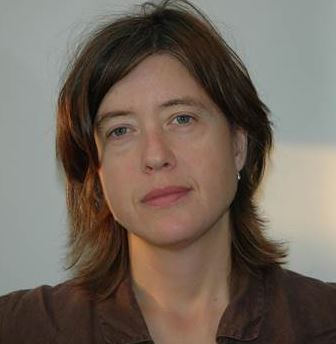 The Hall Annual Lecture is given in honour of the founder of archaeology at UQ, Associate Professor Jay Hall and is part of Queensland's National Archaeology Week.