Planners have long sought to create cities that contribute to emancipation and the 'good life' for citizens. However, this often results in a situation where architects and planners attempt to prescribe and program behaviour. Spatial strategies for pluralism- and multiculturalism-through-division are often part of liberal attempts to preclude the possibility of conflict. This paper follows Lyotard and Lefebvre in exploring the limits of 'emancipation-from' and advocates 'emancipation-to' as an element of the 'right to the city' and the commons as a spatialization that is realized in forms of unscripted interaction, 'street-ballets', as performative integration of compatibles.
About the presenter: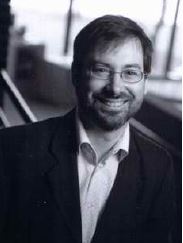 Rob Shields' work spans architecture, planning and urban geography. He is an award-winning author and co-editor of numerous books including Spatial Questions, The Virtual, Lifestyle Shopping, Cultures of Internet, Lefebvre Love and Struggle, Places on the Margin, and Building Tomorrow: Innovation in Construction and Engineering as well as online projects such as strip-appeal.com and spaceandculture.com Before being awarded the University of Alberta's Henry Marshall Tory Endowed Research Chair in Sociology, Dr. Shields was Professor of Sociology and past Director of the Institute of Interdisciplinary Studies at Carleton University, Ottawa. A Commonwealth Scholar at University of Sussex, Robs early career was in passive solar design which he studied at Carleton University's School of Architecture. He founded Space and Culture, an international peer-refereed journal, and Curb Canadian planning magazine. He was 2014 City of Vienna Visiting Professor in Architecture and Planning at TUWien and is currently completing research on nanotechnology as a space of concern.
Friday 21 April, 12-1pm, Sir Llew Edwards building #14, room 115, St Lucia campus