Academic Freedom, the Humanities, and China
Venue
Sir Llew Edwards Building (#14),
The University of Queensland
St Lucia Campus
Speaker: Professor John Fitzgerald, Swinburne University of Technology, President, Australian Academy of the Humanities
Are medieval notions of academic freedon still relevant in the contemporary university, and if so, how they can be upheld today?
The inherited Western ideal of the solitary medicant scholar, free to roam without interference and speak truth to the prince at court, sits uneasily alongside the immense resources invested in contemporary universities charged with driving global innovation, industry and business. Professor Fitzgerald argues that although the challenges to freedom are more diffuse today than in the past, the Western academy's commitment to free and open critical inquiry in the humanities, arts and sciences is no less important today than it was in the mid-12th century whtn the Constitution Habita was drafted in Bologna.
These values are thrown into sharp relief by the rapid rise of China and the growing impact of an academic model in which freedom plays little part. He concludes by asking what might be done to balance a commitment to academic freedom with healthy engagement among universities in Australia and China in pursuing collaborative teaching and research.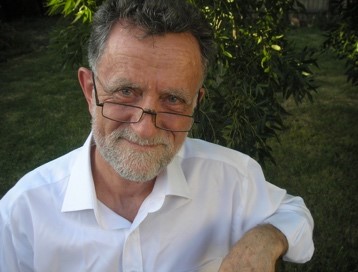 John Fitzgerald is President of the Australian Academy of the Humanities, and Director of the Asia Pacific Program in Social Investment and Philanthropy in the Swinburne Centre for Social Impact at Swinburne University of Technology in Melbourne.  He is an Asia-Pacific specialist. Before joining Swinburne John served for five years as China Representative of The Ford Foundation in Beijing where he led the Foundation's China operations. Before that he directed the School of Social Sciences at La Trobe University and served as director of the International Centre of Excellence in Asia-Pacific Studies at the Australian National University. His applied research focuses on cultural diversity and the place of Asian-Australian communities in business, education and diplomacy. His historical research currently focuses on the history of the Chinese diaspora, including diaspora philanthropy. His book publications have won international recognition, including the Modern China prize of the American Association for Asian Studies, the Joseph Levenson Prize, and the Ernest Scott Prize of the Australian Historical Association.  John has a Ph.D. from ANU and held a Fulbright postdoctoral fellowship at the University of Wisconsin-Madison. He is a graduate of Sydney University.