A public symposium hosted by The University of Queensland's Faculty of Humanities and Social Sciences. 
Venue
Customs House, 399 Queen Street, Brisbane
Artificial intelligence, automation of jobs, digital decision making within government, the emergence of the platform economy and wearable self-tracking devices offer opportunities for flexibility and freedom. However, the risks will need to be managed and the rewards will need to be shared if we are to avoid increased inequality and a techno-dystopian future. Key philosophical and practical questions about governance and democracy, about the transformation of education and the meaning of autonomy and justice, privacy and wellbeing must be addressed as we define the 'good society' in a new age of machines. Join thought leaders, educators, businesses and humanists to discuss and debate the issues and questions that will inform research and policy agendas for governments, universities, businesses and communities as we navigate a fair and ethical digital future.
Plenary presentations and panels during the one-day symposium will include human rights experts, humanists, journalists, businesses and legal experts. Following the keynote from Professor Guy Standing the panels and plenaries will focus on the following themes:
Platform work: opportunities and risks.
Trust, autonomy, human rights and privacy in the digital world.
Rethinking education: a new purpose for schooling and universities.
Ethics, autonomy and wellbeing in the new machine age.
The symposium will run from 9am-5pm, with a reception to follow until 6pm. A detailed program will be made available once all speakers are confirmed. Morning tea, lunch and afternoon tea will be provided for guests and presenters during the day.
Registration 
The symposium is free for students, UQ staff and community members. The cost for industry representatives is $70. All guests will need to register to attend. 
Event details
Date: Thursday 21 November 2019
Time: 9am–6pm
Location: Customs House, Long Room, 399 Queen Street (view map)
Cost: $70 industry representatives; free for students, UQ staff and community members 
Contact: Dr Peter Holtum, School of Social Science, The University of Queensland
Keynote Speaker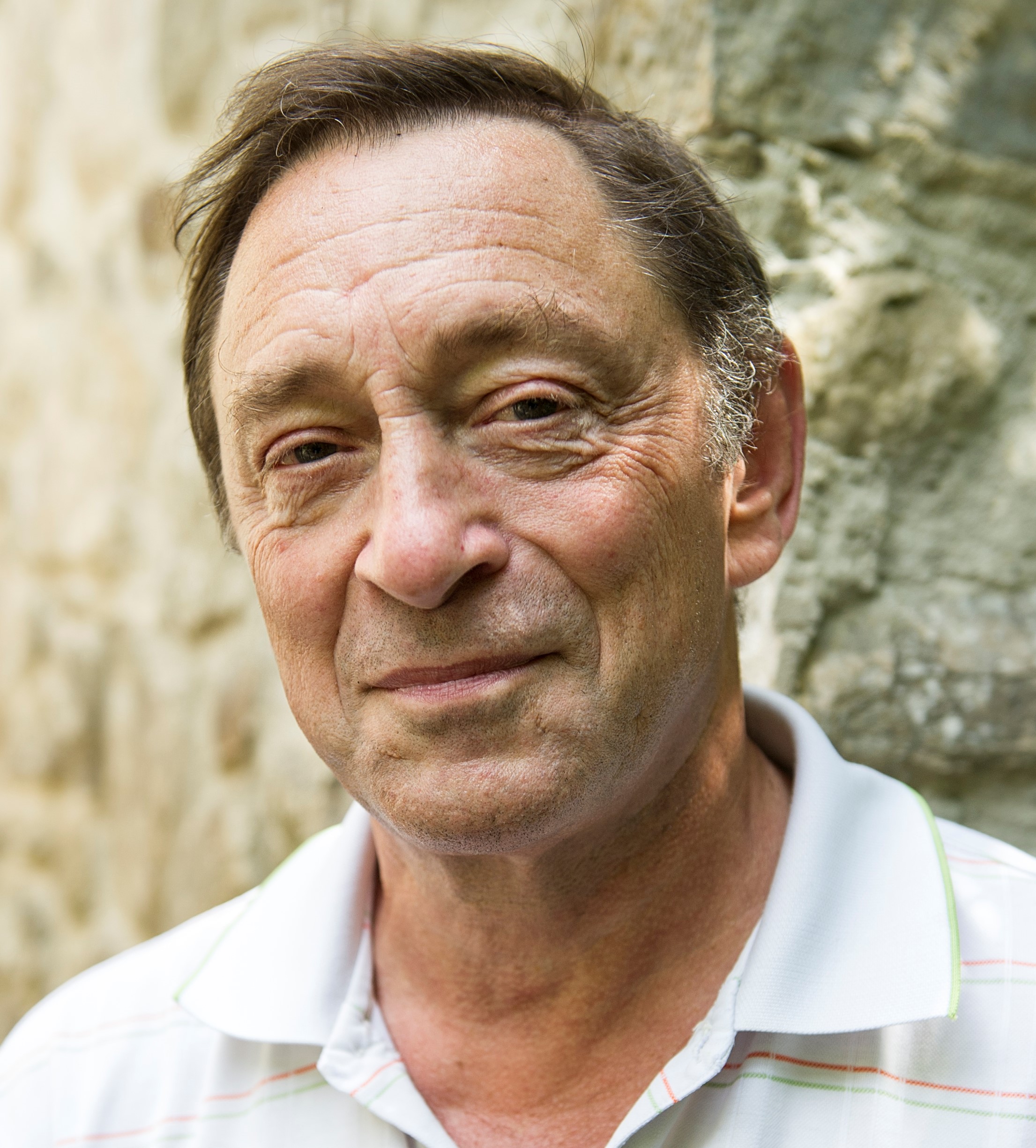 The keynote address on the theme of work and technology and a fairer future will be delivered by Professor Guy Standing. 
Guy Standing is Professorial Research Associate at SOAS University of London. An economist with a Ph.D. from the University of Cambridge, he is a Fellow of the British Academy of Social Sciences and of the Royal Society of Arts, co-founder and honorary co-president of the Basic Income Earth Network (BIEN), and Council member of the Progressive Economy Forum. He is an economic adviser to the Shadow Chancellor of the Exchequer. Guy has been a consultant for many international bodies, including UNICEF, UNCTAD, UNDP, the European Commission and World Bank, has worked with SEWA in India, and was Director of Research for President Mandela's Labour Market Policy Commission. His books include The Precariat: The New Dangerous Class, published in 23 languages; Basic Income: And how we can make it happen, and Plunder of the Commons: A Manifesto for Sharing Public Wealth (2019).
Plenary and Panel Speakers 
We are pleased to announce the following panel and plenary speakers have been confirmed. 
Mr Edward Santow
Edward is Human Rights Commissioner at the Australian Human Rights Commission. Ed leads the Commission's work on detention and implementing the Optional Protocol to the Convention Against Torture (OPCAT); refugees and migration; human rights issues affecting LGBTI people; counter-terrorism and national security; technology and human rights; freedom of expression; and freedom of religion.
Dr Tim Dunlop
Tim is an author and speaker who began working life as founder of one of the first video stores in Melbourne, back when VHS was cutting edge technology. He received a PhD in Communications and has lived in London and Washington DC, and in the US. He became interested in online technologies as agents of social change. He was an early political blogger and wrote a seminal text (The New Front Page) on the changes wrought to journalism by digitisation. He has subsequently written two other books (Why The Future Is Workless and The Future of Everything). He is committed to the idea of bottom-up democratic reform and his writing reflects that commitment. His most recent book is an edited volume (with Elise Klein and Jennifer Mays), Implementing Basic Income in Australia.
Professor Andrew Stewart
Andrew is the John Bray Professor of Law at the University of Adelaide and a Legal Consultant to the law firm Piper Alderman. A leading expert in employment law and workplace relations, his recent books include the sixth edition of Stewart's Guide to Employment Law, Cooperation at Work (with Mark Bray and Johanna Macneil), and The Wages Crisis in Australia (co-edited with Jim Stanford and Tess Hardy). His current research includes Australian Research Council-funded projects on the regulation of unpaid work experience and the organisation of work through digital platforms. 
Professor Nicole Gillespie
Nicole is KPMG Chair in Organizational Trust; Professor of Management at The University of Queensland. Professor Nicole Gillespie joined UQ Business School in January 2010. Prior to this she held faculty and research positions at a variety of academic institutions. Her research focuses on trust development and repair in organisational contexts, as well as leadership, team effectiveness, organisational change, and workplace stress and well-being. Nicole has over ten years lecturing experience and is skilled in leading MBA, Executive MBA, specialist masters and undergraduate courses. She has consulted on organisational trust, workplace stress and well-being, leadership and teams to a range of public and private sector organisations.
Professor Peter Fleming
Professor Fleming holds a position at University Technology Sydney and has previously held positions at the University of London and the University of Cambridge. His research focuses on transformations of work and employment in the neoliberal era. Peter's research has been published in Academy of Management Review, Academy of Management Annals, Journal of Management Studies and Organization Studies. He is the author of ten books, including The Mythology of Work (Pluto Books, 2015), The Death of Homo Economicus (Pluto Books, 2017) and Sugar Daddy Capitalism (Polity, 2018).
Professor Paula McDonald
Paula is Professor of Work and Organisation and Associate Dean Research in the QUT Business School. Paula's research addresses the profound social implications arising from a globalised, 'collaborative' economy. Her work spans topics including education to work transitions; public/private boundaries; digital platform work; social media in employment; and precarious and vulnerable workers. Paula's research has actively shaped public debate through extensive industry and media engagement. She is a registered psychologist and a senior fellow of the UK Higher Education Academy.
Professor Lyn Craig
Lyn Craig is Professor of Sociology and Social Policy and Australian Research Council (ARC) Future Fellow in the School of Social and Political Sciences, University of Melbourne. Her interests include the time impacts of children, care, and social reproduction; motherhood, fatherhood, and gender equity; the division of domestic labour, work-family balance and comparative family and social policy. 
Associate Professor Renuka Mahadevan
Renuka Mahadevan is an economist at The University of Queensland. Her areas of interest and expertise is in empirical policy analysis using econometric modelling. Her work spans a range of issues in development and agricultural economics, international trade and tourism. She has been involved in work around the accommodation sharing economy as well as valuation studies in social economics, arts and culture.
Dr Carmen Mills
Dr Carmen Mills is a Senior Lecturer in Teaching, Learning and Classroom Pedagogy in the School of Education at The University of Queensland, Australia. Her research interests are informed broadly by the sociology of education. She has an international reputation for significant research contributions in the areas of social justice in education, schooling in disadvantaged communities and teacher education for the development of socially just dispositions. As a socially critical researcher, informed by the work of Pierre Bourdieu and others, she is concerned to explore questions related to whose interests are served by the social arrangements evident in educational contexts and how these arrangements might be structured more equitably.
Associate Professor Ian Hardy
Associate Professor Ian Hardy researches and teaches in the areas of educational policy and politics at The University of Queensland's School of Education. Dr Hardy's teaching at Undergraduate, Masters and PhD levels, and his service to the research, professional and wider community is informed by research into the relationship between education and society, particularly broader policy and political discourses, and educators' responses to the socio-political contexts in which their work is undertaken. Current and future research focuses upon continued work on the nature and effects of data as currently constituted in educational (particularly schooling) settings in different national and international contexts (including in the Asia-Pacific, Europe and North America). This includes in relation to various kinds of 'big data' as relevant to educational (particularly schooling) settings. Current and future research also includes work in relation to the nature and effects of Artificial Intelligence and processes of automation more broadly in educational settings, including how this influences educators' work and learning in schooling and other (formal and informal) educational settings. This includes how educators' work is reconstituted, including in relation to issues of trust, and how professional autonomy is potentially recalibrated under these conditions.