Crowd Out: Call for Choirs, Community Groups and Individuals
Sat 20 May 2017

10:30am

–

3:45pm
Venue
The Great Court
The University of Queensland, St Lucia Campus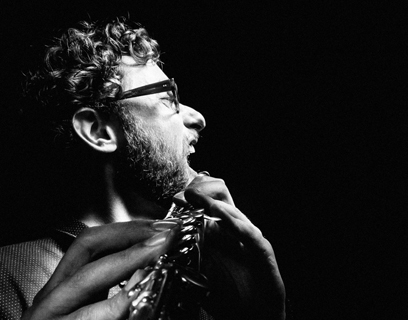 We want your voice in the crowd!
The School of Music at The University of Queensland is seeking choirs, community groups, schools and individuals to take part in a unique event to be performed on the Great Court of UQ's St Lucia campus on 20 May 2017.
This is an opportunity for you to take part in one of the largest events of this kind that Brisbane has seen.
Three time Grammy Award winner and UQ graduate, Tim Munro, will return to his alma mater to direct Crowd Out's Australian premiere.
Crowd Out is a 40 minute work for 1000 untrained voices by Pulitzer Prize-winning composer David Lang. Participants will join together from all corners of the city, expressing hopes and fears in song and speech, shouts and whispers. Is this a celebration? A rally? A sports crowd? A congregation? 
"Crowd Out is thrilling, uplifting, thought-provoking" (The Times)
Time commitment and program
15 - 18 May
Each group will be required to attend one of four large-scale evening rehearsals during the week of 15 May 2017. Venue to be confirmed. 
Meetings for all conductors/coordinators will be arranged in the weeks leading up to the event.
20 May
The dress rehearsal and performance will take place on Saturday 20 May.
Researsal: 10:30am - 12:30pm
Performance: 3:00pm - 3:40pm (performers required from 2:30pm)
What is Crowd Out about?
Pulitzer Prize-winning composer David Lang asked himself: What is the power of a crowd? What do we as individuals gain by joining with others? What do we lose? Lang answers with Crowd Out, an immense new musical work, written for 1000 untrained voices. 
Performers are scattered around a large venue, initially indistinguishable from audience members. They whisper, the text itself crowd-sourced. Whisper turns to speech, turns to shouts, turns to song. Is this a celebration? A rally? A sports crowd? A congregation? 
Crowd Out can be performed by anyone, regardless of musical training, and can be learned in just two short rehearsals. The thousand-strong choir is made up of twenty to thirty smaller groups, each with its own leader. These group leaders follow the cues of one central director.