We warmly welcome you to attend our next event Australian Cultural Fields: a symposium on 4 June 2021, a collaboration with UQ's Architecture Theory Culture History group. This event will feature leading scholars in cultural studies, social and cultural theory, cultural heritage, literary studies, and architecture, and we encourage you to register immediately to participate in this rich, interactive, day-long conversation (numbers are limited due to COVID).
https://architecture.uq.edu.au/event/session/1597
About Events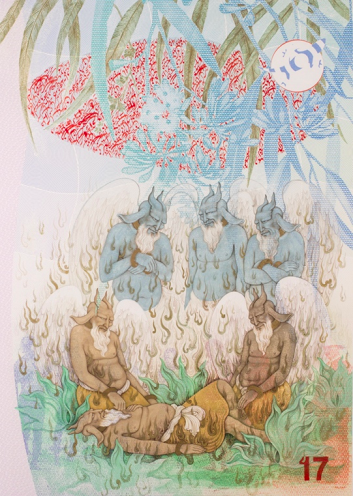 Khadim Ali
The Arrivals #4, 2016, 
Inkjet, gouache and gold leaf on hahnemuhle paper Image
100.0 x 70.5 cm
Collection of the University of Queensland, purchased 2017.
2017.15
Reproduced courtesy of the artist and Milani Gallery, Brisbane.
Photo: Carl Warner