Public Lecture: Theatre-Making - Dramaturgy in the Age of Big-Data
20 March 2019

5:45pm

–

7:30pm
Registration
All are welcome to attend our free event at The University of Queensland. Please register by Friday 15 March 2019.
About the lecture
Contemporary Western societies feed on overflow: burgeoning populations, mass production, a multiplicity of information, data, and news. For us individuals, as well as communities, in order to be able to manage and process this deluge, it needs to be contained and organised into some sort of order. So, patterns are recognised and created, details are omitted, and others are emphasised until an abundance of occurrences gains shape, meaning, and value. Stories are formed, narratives emerge, emotions are evoked. What is the difference between manipulating and emphasising truthful meaning? How can dramaturgy, the art of recognising patterns and thus creating meaning respond to this challenge?
This public lecture by internationally renowned dramaturg and researcher Dr Katalin Trencsényi will examine this on two levels: micro-dramaturgy (the level of individual performance-making), and macro-dramaturgy (institutional processes). It will look at a variety of examples of overflow, and how formless mass is shaped into patterns for efficiency. It will examine occurrences in life (natural and social) how they are organised, and how this is reflected in theatre and performance. Since its inception as a separate profession, dramaturgy has been championing critical thinking in theatre-making. What is the role of dramaturgy in a post-truth society? This lecture will also attempt to answer the question: what is the ethical responsibility of dramaturgs and theatre-makers in the creative process in contemporary theatre and performance?
About the presenter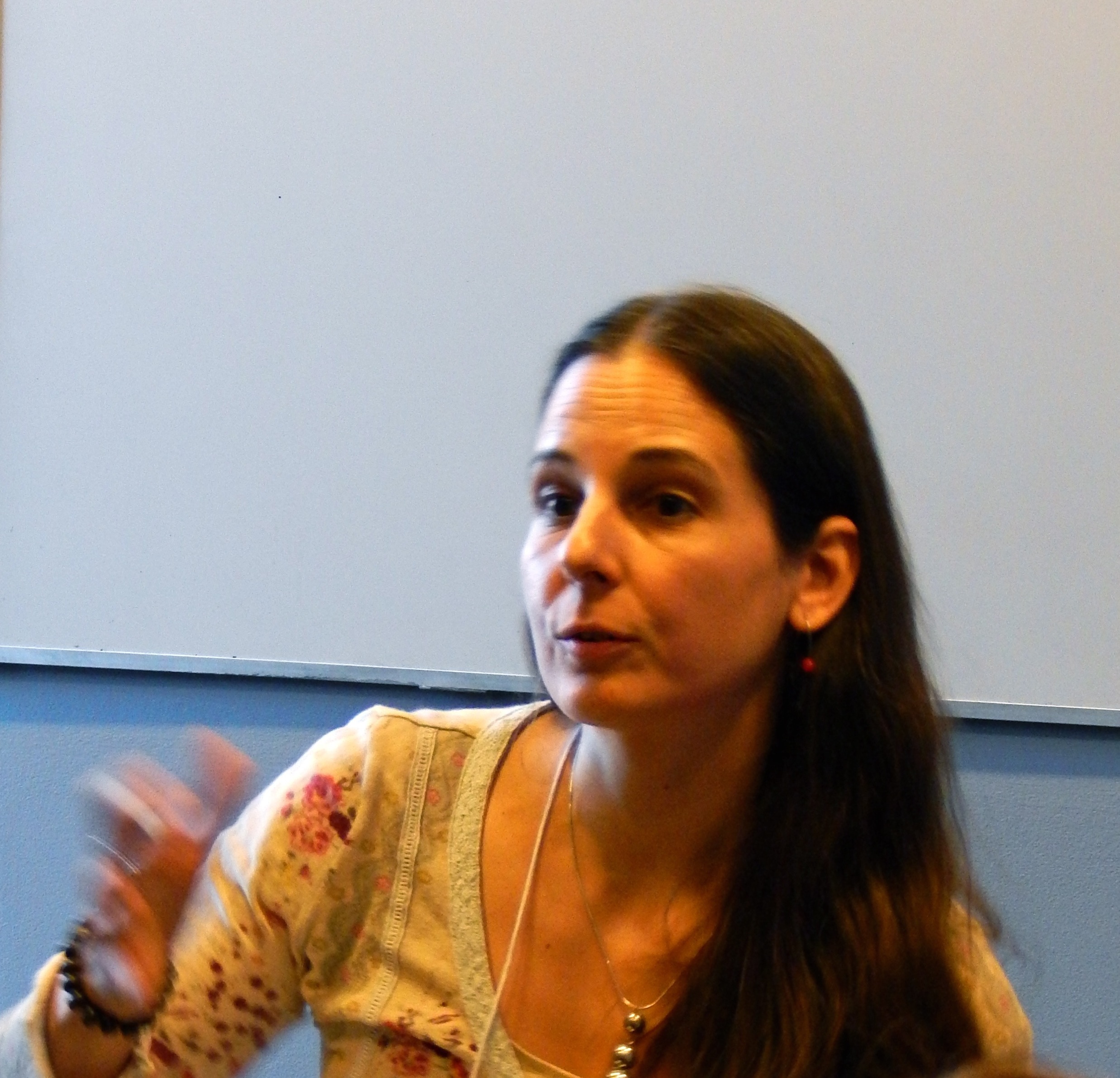 Dr Katalin Trencsényi is a dramaturg, researcher, and theatre-maker. Her areas of specialisation are: contemporary theatre and performance, new drama development, dance dramaturgy, collaborative processes, and European director's theatre.
As a London-based freelance dramaturg, Katalin has worked with the National Theatre, the Royal Court Theatre, Deafinitely Theatre, Corali Dance Company, and Company of Angels, among others. As a theatre-maker Katalin has worked and taught internationally: in Belgium (DANSPUNT – Out of the Toolbox Festival), Canada (Playwrights' Workshop Montréal), Poland (Festival of New Dramaturgies), Russia (Diaghilev Festival), and the US (LMDA dance dramaturgy workshop at Gibney Dance).
Katalin is co-founder of the Dramaturgs' Network (d'n), has worked on its various committees, and from 2010 to 2012 served as its President. Currently she is working as a member of the d'n Advisory Board.
Katalin is the author of Dramaturgy in the Making. A User's Guide for Theatre Practitioners (Bloomsbury Methuen Drama, 2015), editor of Bandoneon: Working with Pina Bausch (Oberon Books, 2016), and co-editor with Bernadette Cochrane of New Dramaturgy: International Perspectives on Theory and Practice (Bloomsbury Methuen Drama, 2014). Since 2018 she has been working as editor of the dramaturgy section of the award-wining global theatre portal, TheTheatreTimes.com.
As a visiting lecturer Katalin has taught at the University of Kent, the Guildford School of Acting (University of Guildford), Kingston University, Falmouth University, and the Royal Central School of Speech and Drama. Currently she is working as an associate lecturer at the Royal Academy of Dramatic Art (RADA).
Katalin is proud to have won the Bly Fellowship in 2014, awarded by the Literary Managers and Dramaturgs of the Americas, and is looking forward to present her research on dance dramaturgy at the Bly Alumni's celebratory gathering at the Kennedy Center in 2019.
Program and timings
5.45pm: Arrival and registration
6–7pm: Public lecture
7–7.30pm: Reception 
Location
Terrace Room, Level 6, Sir Llew Edwards Building (#14), The University of Queensland, St Lucia Campus.
Enquiries
About UQ Drama Creative Fellow 2019 - Public lecture presented by Dr Katalin Trencsényi
Internationally renowned dramaturg, researcher and theatre-maker Dr Katalin Trencsényi will be visiting The University of Queensland in March as the UQ Drama Creative Fellow for 2019.
Venue
Sir Llew Edwards Building (#14),
The University of Queensland, St Lucia Campus