Pre-Concert Talk - George Gershwin: From Broadway to Symphony Hall - A New American Music
26 May 2019

1:00pm

–

1:45pm
Join the School of Music and Dr Vincent Plush for a free pre-concert talk on Sunday 26 May at 1:00pm. No registrations are required for the talk, and all are welcome, however if you would like to attend the concert (Rhapsody in Red, White & Blue) after the talk, please click here to purchase your tickets. 
About the talk
The Australian visits this year of two of the contemporary icons of American concert jazz – Wynton Marsalis and the Jazz at Lincoln Center Orchestra, followed by his saxophonist brother Branford, touring this month with the ACO – remind us that jazz is the signature sound and identity of American music. The fusion of symphonic music with 'syncopated music' (i.e. jazz) can be recognised in music of the early 20thcentury, but many historians maintain that American music burst onto the concert stage on 13th February 1924. That afternoon, on Abraham Lincoln's birthday, the renowned band leader Paul Whiteman presented 'an educational event' in the Aeolian Hall entitled "Experiment in Modern Music". Whiteman wanted to show his standing-room-only audience – among its number were John Philip Sousa, Rachmaninov, Stravinsky, Fritz Kreisler and Leopold Stokowski – that jazz should be regarded as a serious and sophisticated art form. The climax of the program was a new work composed and played by the 34-year-old George Gershwin. The 'king of Broadway' had barely five weeks to create his Rhapsody in Blue. The piano part was largely improvised, and the notorious clarinet glissando at the opening was a joke on the part of the clarinettist. The work was a sensation and set Gershwin off as a composer who had successfully married the Broadway stage and the concert hall. In so doing, it opened the door for successive generations of 'serious' American composers – from Aaron Copland, to Leonard Bernstein, to John Adams, to the Marsalis clan – to draw on jazz elements in their own works. A century later, we see that George Gershwin's Rhapsody had given voice to a new music of 'the American century'.
Speaker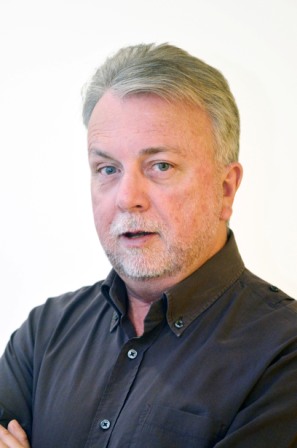 Dr Vincent Plush has recently completed his PhD at the University of Adelaide, his topic reflecting a special interest over the past decade, "Music in the Life and Work of Patrick White". He will shortly move from Adelaide, his hometown, to take up a position as Visiting Research Fellow at the University of Melbourne.
Prior to that, he worked as Head of Research at the National Film and Sound Archive in Canberra and also at Griffith University in Brisbane, where he directed the Encounters series of festivals. From late 1981, he lived and worked in North America where his life intersected with many famous composers, among whom were Leonard Bernstein, Aaron Copland and John Adams. He has also been a radio presenter on ABC Classic FM and is a contributing writer for various arts journals in Australia and elsewhere. His music has been performed around the world; much of it reflects his interests in New World cultures, notably those of Latin America and Asia.
Program and timings 
1:00pm - 1:45pm: Pre-concert talk, presented by Dr Vincent Plush 
Following the free talk, Rhapsody in Red, White & Blue will begin at 2:00pm. If you would like to attend the concert, please click here to purchase tickets. 
Location 
The talk will take place in the Concert Hall Balcony Foyer (level 4), Queensland Performing Arts Centre (QPAC), South Bank. Click here for venue and parking information. 
Enquiries 
Venue
Queensland Performing Arts Centre
Corner Melbourne St and Grey St
Melbourne St, Brisbane City
QLD 4101
Room:
Concert Hall Balcony Foyer (level 4)