We can all agree that 2020 was not what we hoped for. I was a chronically introverted and anxiety-riddled second year but I was determined to put myself out there and go to every club event…until everything got cancelled and I had to return to my hovel. But a decision I made while being naively optimistic about the year ahead is one I am proud of and is the reason why you get to read this "masterpiece". 
I decided to volunteer with the HASS Digital Comms team. I didn't know anything about them or even follow the HASS Instagram, but I endeavoured to attend that first meeting despite being incredibly shy and nervous. Here, I met the previous student partners on the project, Sava and Alexei, and the staff partner, Jimi. This Student-Staff Partnership (SSP) had been started the previous year and needed direction. I worked closely with Sava and the other volunteers to help make the HASS Instagram account grow. I soon realised that this content creation business might be something I could really get into.  
Throughout the year, I was inspired by Sava who was extremely dedicated in her student partner role. Our team was small and some days planning content was a struggle. I wanted to get more involved in the project and share more of the responsibilities with Sava. An opportunity to do so arose when a student partner position became available. Jimi and Sava encouraged me to apply but I was hesitant because aarrhh that's scary. In the end, I had strong words with myself and took the plunge because hey I just lived through 2020, what more could I lose?
The SSP Strengthening the HASS Digital Community project was restructured when I joined in semester one of this year. The project expanded to include three student partners and a staff partner focused on creating content for the Instagram account and HASS website. Sava and I joined Rosie, who was previously in charge of article writing, and Daphne, our glorious leader (AKA The Student Futures Project Support Officer). As this new and improved dream team, we managed a fantastic group of volunteers and saw the account grow significantly. 
I also noticed a change in myself. I became more outspoken and confident in my ideas. I was no longer so shy in a group that was so welcoming and supportive. Through my experience as a volunteer and student partner with HASS, I was mentored by talented students and staff who motivated me to be more creative and open to taking risks. Thank you in particular to Sava, Jimi, Rosie, and Daphne who believed in me and helped me to believe in myself.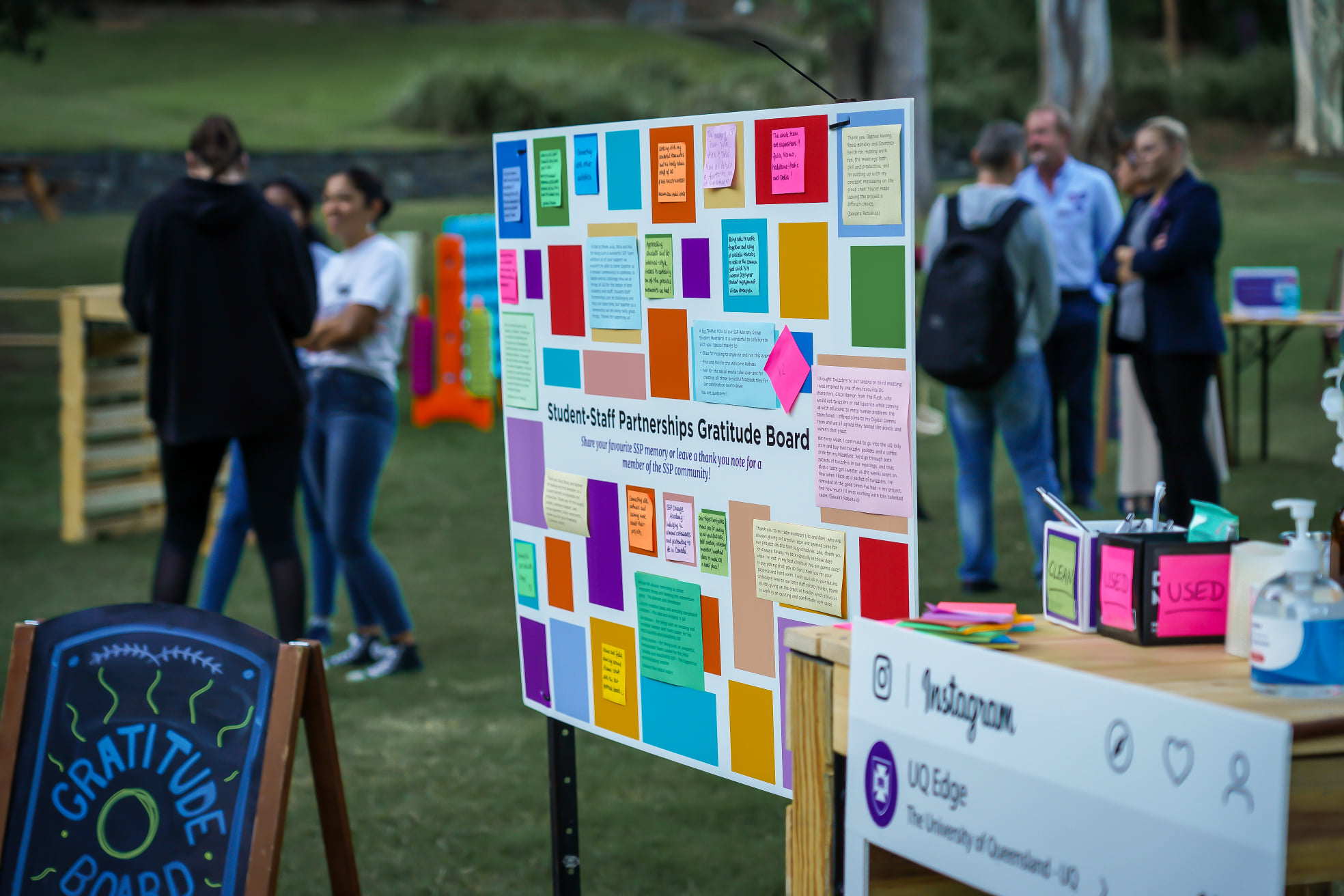 The dream team has gone through changes once again but I am continuing on for my fourth semester in a row. Being a student partner was an invaluable learning experience for me and I encourage anyone considering an SSP to apply. Putting yourself out there and trying something new will always be a little daunting if, like myself, you don't thrive in social situations. But it will get easier every time and more rewarding. I might even attend a networking event next. 
So, am I still chronically introverted and anxiety-riddled? Well, it depends on who you ask and if I had breakfast that day but for the most part I am happy to say that being a student partner brought me out of my shell and opened my eyes to the benefits of actually leaving the house occasionally. I am now more involved with the HASS community than I ever thought possible back in January, 2020. 

By Courtney Smith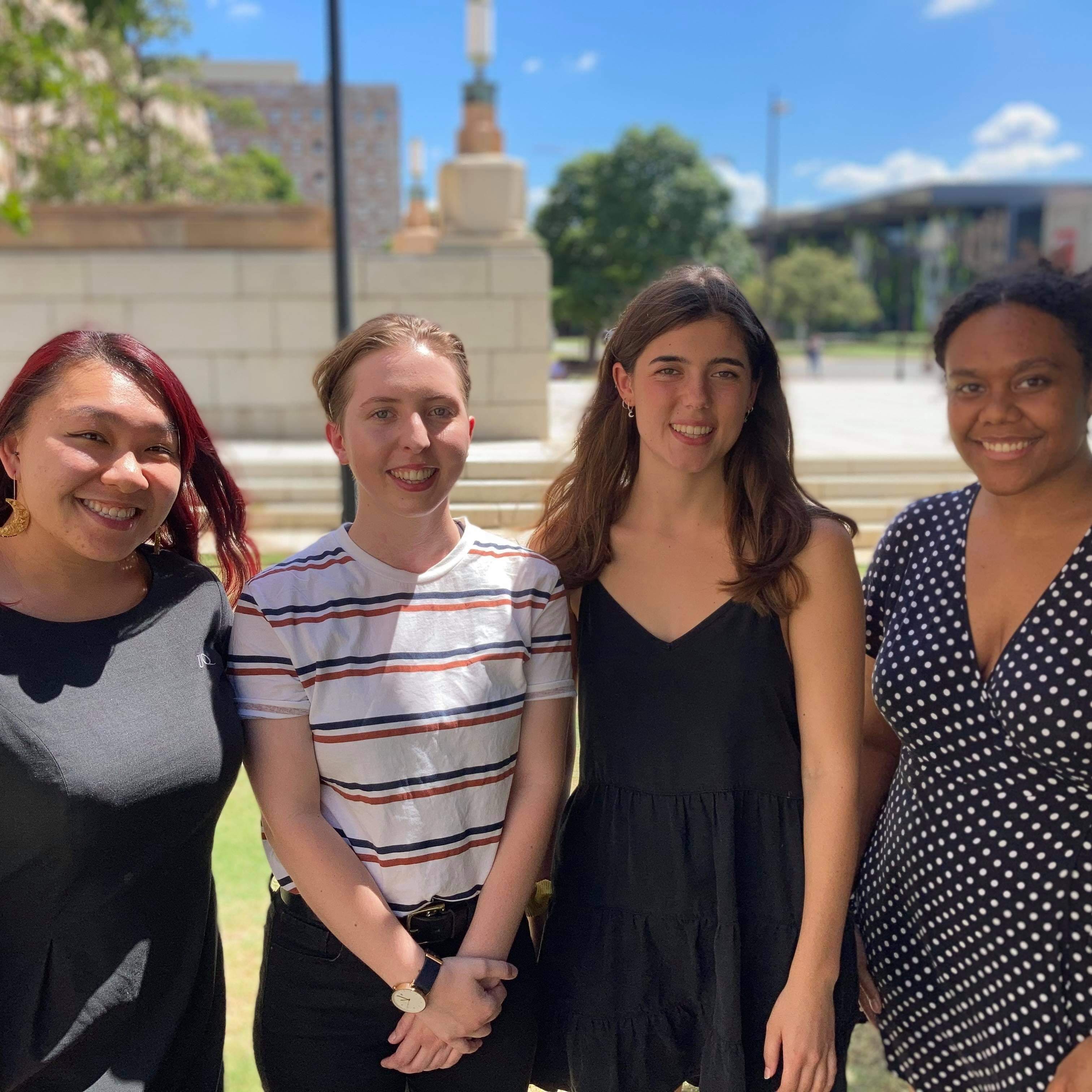 ---
The SSP program seeks to empower students and staff to collaborate as equal partners and mutual learners. It facilitates opportunities to connect the diverse voices, skills and talents within the UQ community and it aims to enhance the University experience of both students and staff.  Projects are released 4 times a year but students are encouraged to submit projects that they would like to collaborate with UQ Staff as well.