Semester 2 2019 Events
HASS Careers and Industry Evening
Gain valuable insights from industry professionals and alumni on where you can go with your HASS degree. Join us at this engaging event that connects HASS students with experts across a range of fields. Explore possibilities while enjoying free food and drinks.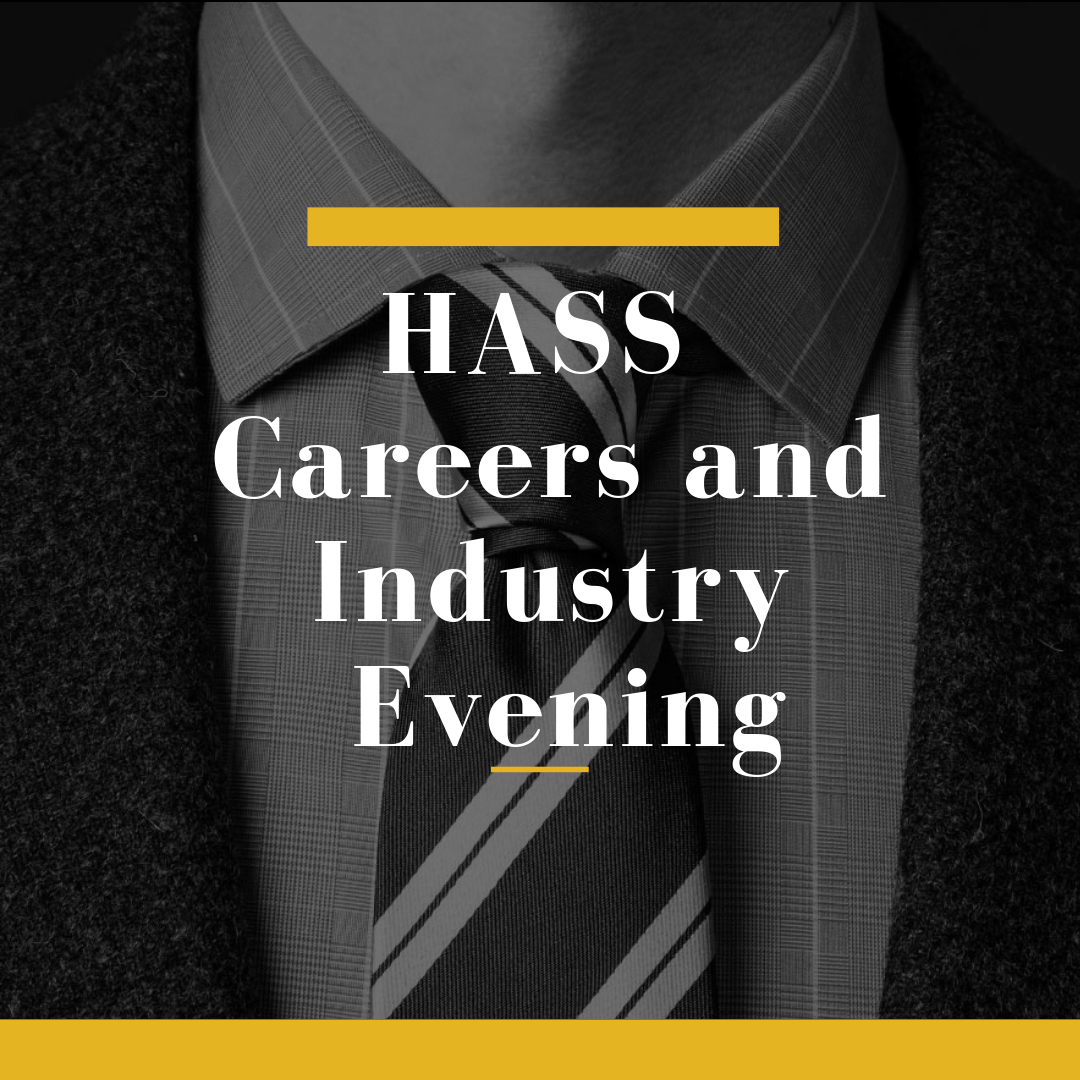 Date: Tuesday 17th September
Time: 6:00pm-8:00pm
Venue: ViewPoint Room Building 33
RSVP: Here!
Past Events
HASS International Picnic
Join us for an afternoon of food, music and activities from all around the world! Take a break from uni work and connect with HASS students while exploring different cultures!  Free food and drinks.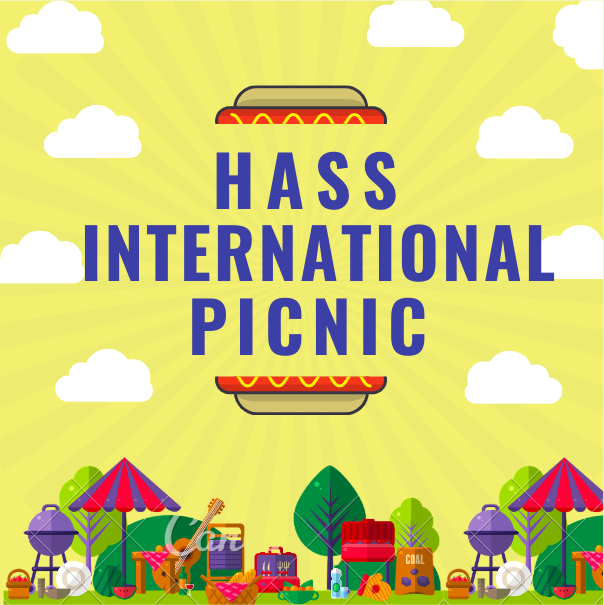 Date: Tuesday 20th August
Time: 12:00pm-2:00pm
Venue: Natural Amphitheatre
RSVP: Here!
Welcome to HASS Crew!

HASS Crew is a student-run initiative where students design, lead and participate in a range of events that connect students, staff and alumni based on common interests in the humanities and social sciences.
With a focus on orientation, study pathways, employability and cohort-building it is an opportunity for students to step out of their comfort zone, learn new skills and be more connected and involved within the HASS community.  
Interested in finding out more? Keep reading for current opportunities and follow HASS Crew on Facebook to check out all their latest news and events!

Open to all HASS students enrolled in their second semester or above looking for opportunities to volunteer and develop their employability skills!
As a HASS Crew volunteer you get to:
Be part of a community of dedicated HASS students
Offer informal advice, answer questions and share your experiences with new students
Help students create connections with their peers, mentors and the faculty
Extend your skills, such as event logistics, promotion, reporting, and communications 
Participate as a digital communications and community team member
Access unique professional development workshops
Receive recognition from the faculty for your contributions
Applications have closed for Semester 2 2019.
New for Sem 2 2019:  The HASS Crew Digital Community Team
We are excited to announce that this semester we are putting together a dedicated digital communications and community team as part of HASS Crew!  Are you a passionate digital storyteller, student reporter, online community manager or marketing content creator?  We want YOU!  This is a great opportunity to engage our HASS community in new ways while building your own passion and portfolio for digital community and communications!
HASS Student Leadership Program
The Student Leadership Program is aimed towards students looking to invest in their leadership and employability skill-set. This is a student-designed and led program offering theoretical and practical experiences in a supported environment. 
The Student Leadership Program will:
Foster your leadership skills through activities across three key areas - communication, teamwork, and confidence. (Theoretical + Practical)
Facilitate meaningful and long-term peer-to-peer interaction, through cooperative project work and on-going engagement in activities in the broader HASS community. (Practical)
Empower you to start impacting the HASS community (Practical)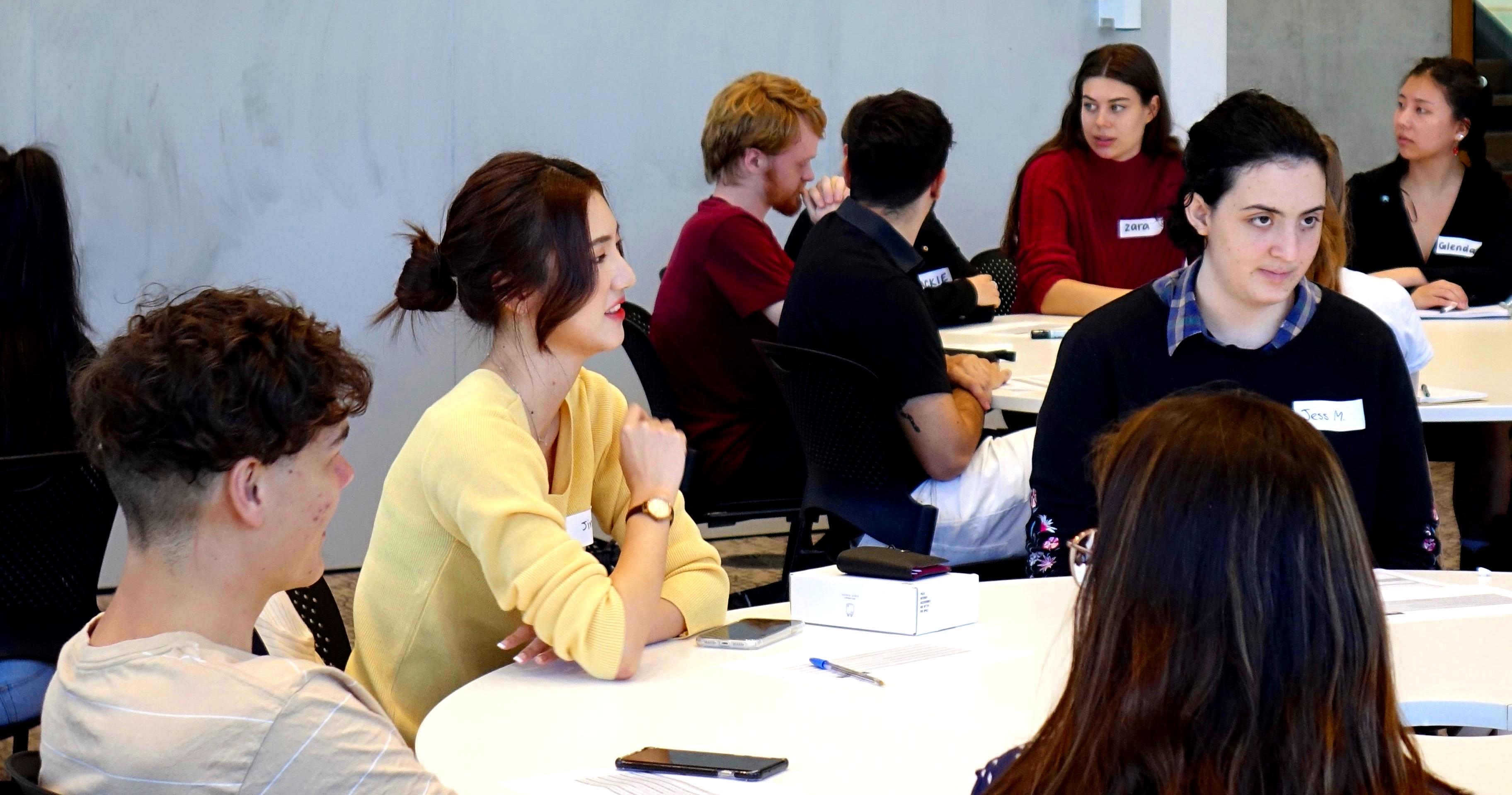 So, what does this look like?  
The program consists of development workshops, online self-reflection + leadership modules, two key events, and practical Faculty funded experiences that put you in the driver's seat!  
How much time do you need to commit?
Throughout the semester students will be required to commit 20-25 hours of time in total.  Completion of this program is eligible to contribute to the UQ Employability Award.
How do I get involved?
Students must be enrolled in a HASS undergraduate or postgraduate degree (including dual degree students and honours students); 
In your second semester or above;
Committed to developing your leadership skills and expanding your network
Program Information
View the S2 2019 Program Information document to find out more about the program requirements.
Applications are closed for S2 2019.
For further information contact:
Ben Graham (Welcome and Induction)
T: 07 3443 2499