What is HASS Crew?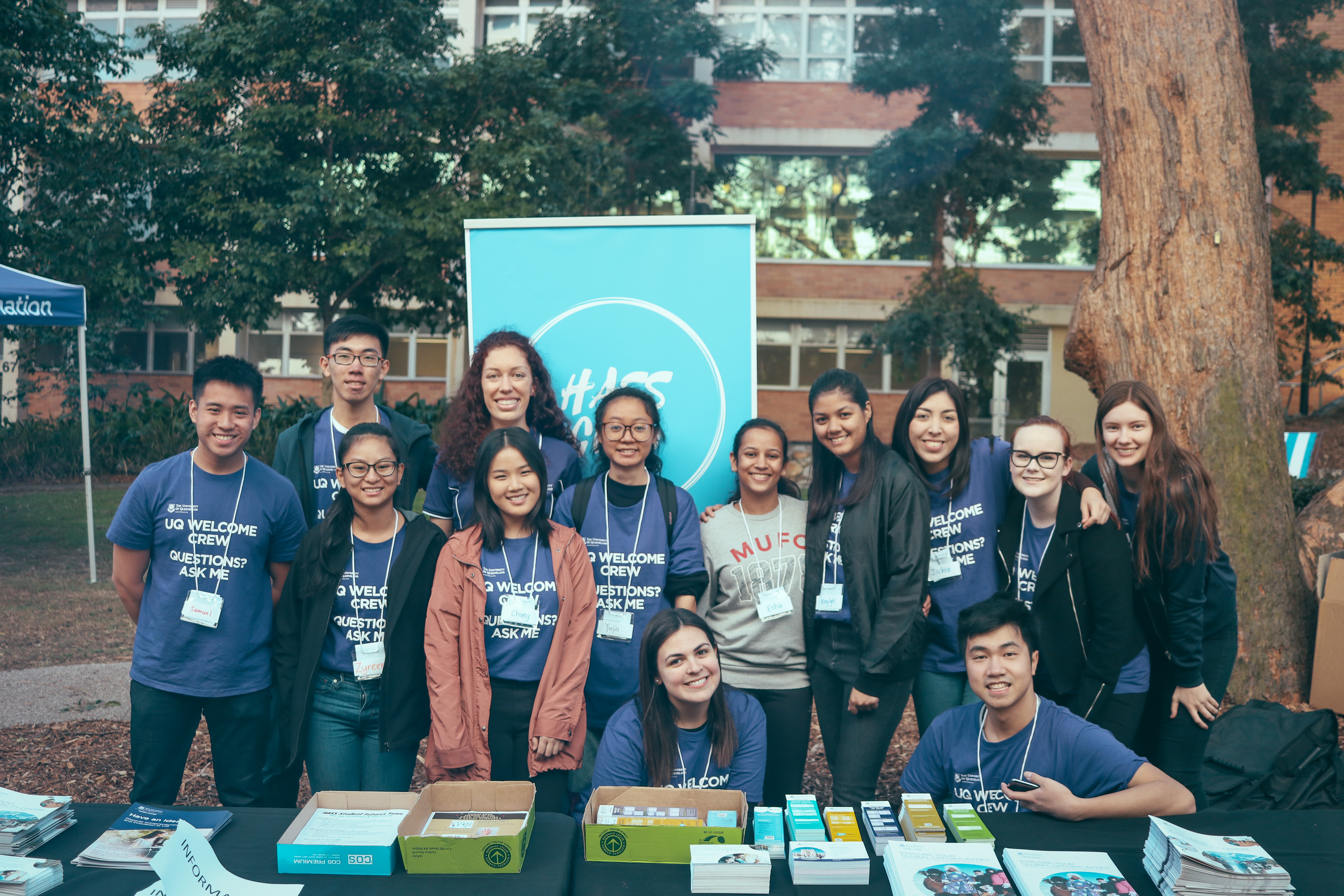 HASS Crew is a student-run initiative funded by the Faculty of Humanities and Social Sciences. We aim to help HASS students find their way around HASS, UQ and university life in general.
Working in collaboration with the HASS Student Futures Team, we organise events throughout the semester that aim to connect students, staff and alumni based on our common interest in the humanities and social sciences. Our events focus on orientation, study pathways, employability and cohort-building.
We're building our own skills at the same time as helping other HASS students. To find out more about volunteering with HASS Crew, contact studentfutures@hass.uq.edu.au.
   Follow HASS Crew on Facebook to keep up to date with all HASS Crew news and events.
HASS Crew Volunteer Program
Are you a HASS student enrolled in your second semester or above? Are you looking for opportunities to volunteer and develop your employability skills? The Semester 2 2019 HASS Crew Volunteer Program is for you! (Applications Open Wednesday 19th June - Check back here for link). 
Being a HASS Crew volunteer means that you get to:
Be part of a community of dedicated HASS students
Share your experiences of being a student with new students
Offer informal advice, answer questions and point new students in the right direction
Help students create connections with their peers, mentors and the faculty
Participate in events and help out with logistics and welcoming and guiding students
Participate as a comms volunteer and contribute your expertise in promotion, reporting, and communications
Access unique professional development workshops
Receive recognition from the faculty for your contributions
What's coming up for HASS Crew?
Semester 2 2019 Events
We're planning some great events for you coming up in Semester 2 2019!  Keep an eye out here or on our HASS Crew Facebook page for updates on our coming events.
Check out what the HASS Crew got up to in 2018:
Semester 1
Semester 2