HASS Summer Research Scholarships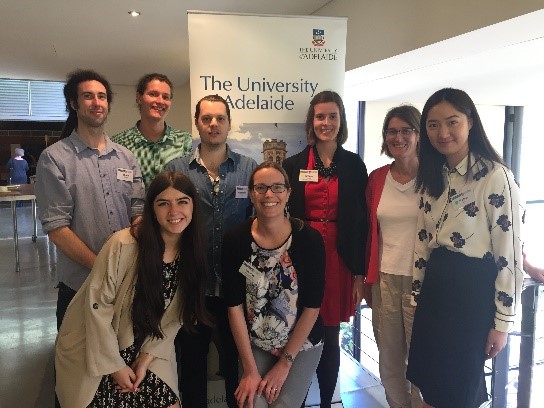 Want to gain research experience over the summer break? The HASS Student Futures Team is offering three summer research scholarships worth $2,160 each, starting 19 November 2018 for six weeks. We anticipate that you will participate in the research program for about 20 hours per week.
We are looking for three HASS undergraduate or postgraduate students to help us:
1.       Evaluate the outcomes of a new industry mentoring program that is being piloted this semester. We want to know how useful and effective students and alumni found the new mentoring program. You will be responsible for analysing quantitative and qualitative data collected during the pilot, writing a succinct findings report, and providing recommendations for improvement of the program in 2019.
2.       Evaluate the outcomes of a new volunteer enrichment program that we piloted this year. We want to learn how to best recognise volunteers for the fantastic work that they do. You will have the chance to scan current literature on extracurricular student development programs, investigate similar programs available at UQ, analyse data collected during the pilot, lead and analyse focus group data, and write a report with recommendations for 2019.
3.       Investigate the career advisory needs of HASS students. We want to provide career advice to HASS students that is relevant, specific to their needs, and informative. You will help us understand what HASS students need to navigate their studies and succeed after graduation. You will scan current practice in career advisory services for HASS disciplines, distil complex data on HASS graduate pathways into succinct resources for students, analyse quantitative student experience datasets, and write a report with recommendations for the creation of a new advisory service in 2019.
Interested?
Applications open 9 July 2018 and close 31 August 2018.
Contact studentfutures@hass.uq.edu.au if you have any questions about these opportunities.
Posted on 6 July 2018
Follow HASS Crew on Facebook to stay in the loop for more opportunities like this.