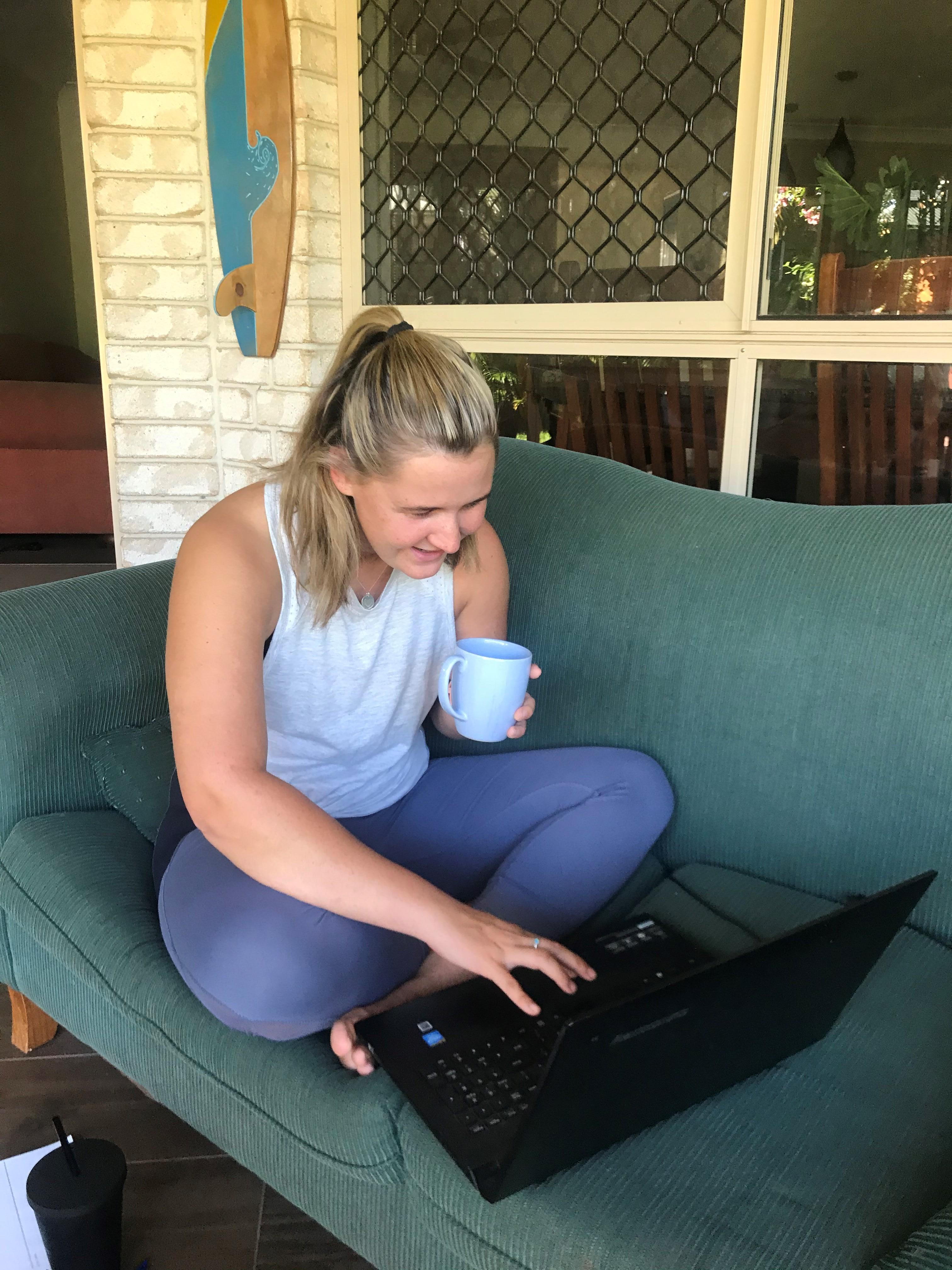 We asked the HASS Young Alumni Ambassadors to tell us something they had to give up or change for their work or daily activities. This is Jacinta's response: 
For me personally, I just started my last rotation in my QLD Government grad program last Monday. The whole team is working from home, so I went in on Monday to get a laptop set up, and have had to adjust to a completely new job while working from home. It's definitely been an interesting experience but we've found new ways to collaborate. We do daily check-ins with the whole team, where we not only talk about work priorities, but also make a point to check in with how people are going personally as well. I've really found that beneficial, and feel like I'm starting to get to know the team, even though I've never actually met them!
On a personal level, I found it important that I move back in with my parents for the duration of this pandemic – the stress of not knowing if I'd be locked down without them was too much, so I've come back home and that has done wonders for my mental health. At first, I felt like a bit of a baby for running back to Mum and Dad, but I've come to realise how important it is to have family with me in stressful times, and I'm so glad I made this decision quite early on.
Learn more about Jacinta and the HASS Young Alumni Ambassadors here.