Finding something that allows you to take a breather from the stress of studying is a blessing. For the last two years, that for me was the Student-Staff Partnership (SSP).  
*Cue angelic singing of hallelujah
The partnership is a program where students and staff collaborate to help improve the university experience of students and staff. There are many projects that you can apply for, and the one I have been a part of is the Humanities and Social Sciences (HASS) Digital Communications (DC) team.
I first came to the project as a volunteer in Semester 2, 2019. I was an awkward, quiet, and shy second-year student, who was looking to get involved in something at uni. Prior to this, I had been guilty of signing up and paying for club memberships, but not actually attending any events or meetings. So, I was looking to get serious. The project had just launched the @uqhasslife Instagram account. In our weekly meetings, we had a small team of around 4 - 5 students who would brainstorm and discuss ideas, share thoughts, create content, and figure out what the HASS Instagram could bring to students.
I was quiet, observant and would listen in the meetings. I would put my hand up to create content, edit articles and write an article for the HASS magazine prototype. I enjoyed this work because it would get my mind off my assessments for a couple of hours, and I had fun playing around with designs on Canva. I enjoyed it so much that I decided I would come back and volunteer the following semester.  
So why did I become a Student Partner instead?
Well, by the end of 2019, I had convinced myself that I was a better follower than a leader. That was my response when someone would say I should apply for a Student Partner role. However, the week before applications closed for the partnership, I decided to apply. I figured that if I wanted to become a journalist or digital communicator or editor in chief or war reporter - because clearly, I have settled on a career path - I would need to develop my communication and confidence. I wanted to challenge myself by diving into a role that terrified me but would also allow me to get out of my shell.
I can tell you now it was the best decision I ever made.
Since joining the SSP program, I have developed my leadership, teamwork, communication, interpersonal, and project management skills. I have learned to be reserved instead of quiet, am more confident, and less afraid to use my voice in meetings. I have been a casual Journalism Ambassador at the 2020 UQ Open Day, talked about my student/study experiences at the HASS Faculty retreat meeting, and attended a coffee catch up with the HASS Executive Dean and fellow UQ peers. I have also been able to transfer and apply my skills and experiences to my internships with Voyage Control and My Village News, by providing analyses and suggestions on increasing engagement through their social media platforms. As a result, My Village News have extended my work experience to help run their platforms.
One other takeaway and highlight of my SSP experience was working with my incredible team members and volunteers. Seeing the discussions, ideas, and content evolve since 2019 has been nothing short of innovative and fun! My leaving the project this semester might have been a hard decision, but I know that the team and its new members will continue to do amazing work for the HASS DC project.
For myself, gaining these valuable skills, lessons, and experiences would not have been possible without the SSP Program. I highly recommend registering as a volunteer or applying for a Student Partner role to develop your skills, explore opportunities and work within a team of talented students and staff.   
I would like to give a special thanks to Jimi, Yvonne, Alexei, Adinda, Courtney R, Rosie, Courtney S and Daphne for being incredible people to work with, over my two years in this project. 
By Savaira Ratukula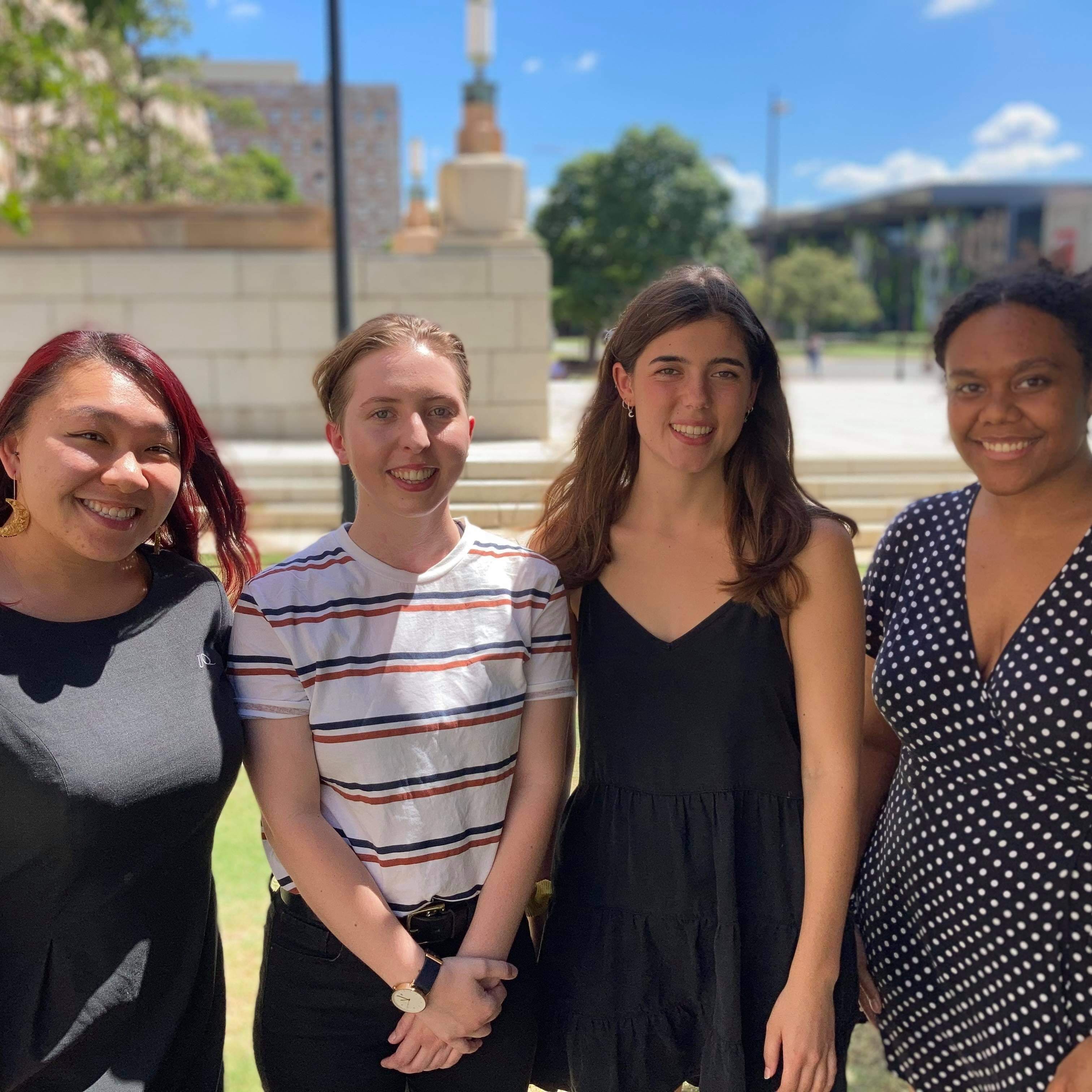 ---
The SSP program seeks to empower students and staff to collaborate as equal partners and mutual learners. It facilitates opportunities to connect the diverse voices, skills and talents within the UQ community and it aims to enhance the University experience of both students and staff.  Projects are released 4 times a year but students are encouraged to submit projects that they would like to collaborate with UQ Staff as well.