Internships - a valuable stepping stone on your career pathway
I was late. The induction for my internship with 40K Plus, a social enterprise facilitating English education pods in restricted villages throughout India, had started earlier that morning. After 10 hours of travelling though, I didn't have the energy to be overly fussed. Instead, I crossed my fingers that I would smoothly pass immigration at Bengaluru International and my luggage would be waiting for me on the carousel. The next five weeks would be a touch difficult with only the air-travel approved 50mls and spare undies from my carry-on pack to keep me going.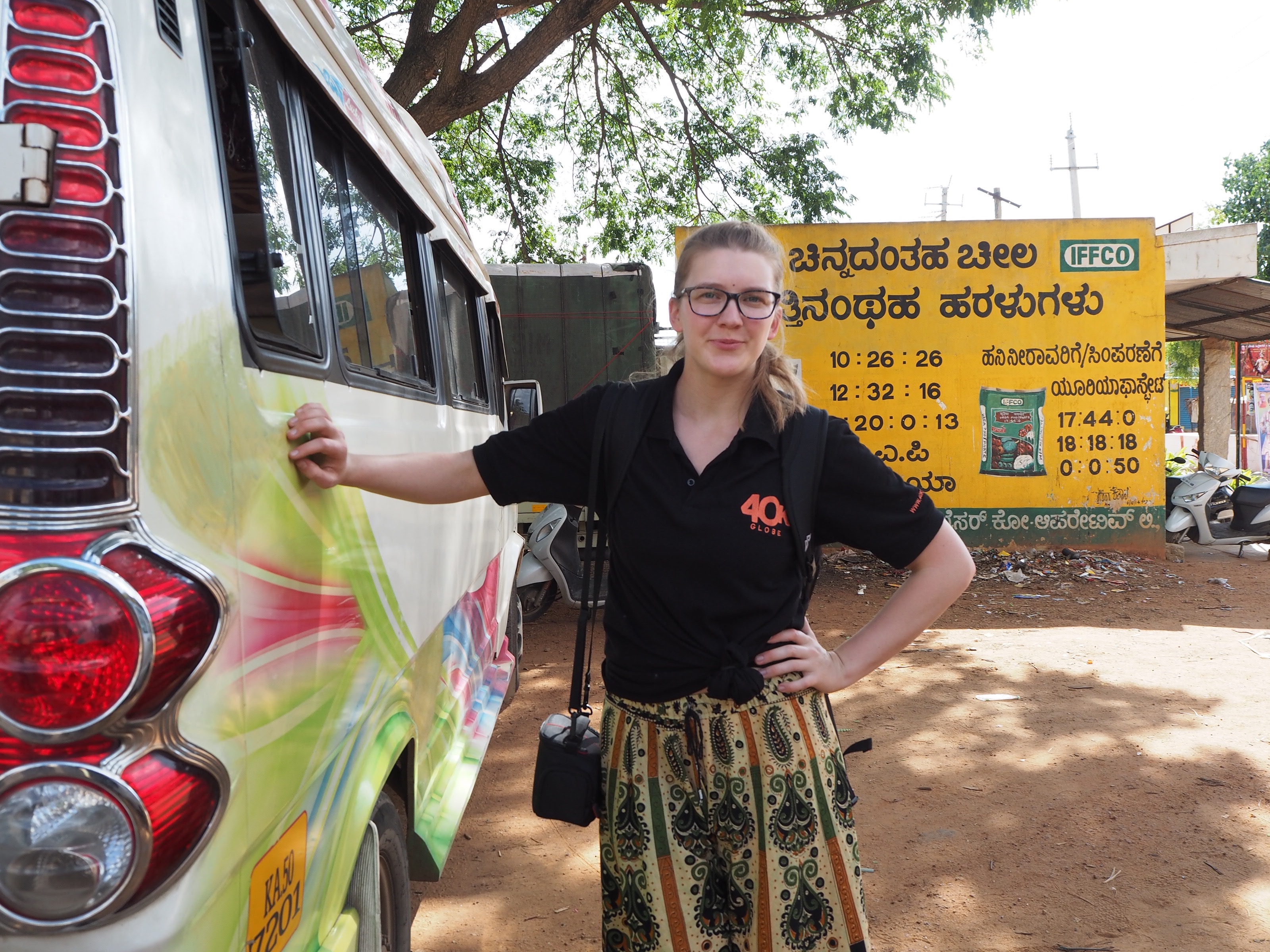 The airport was delightfully quiet and passing immigration was an uneventful affair. My team leader for the month Conor, a pocket-rocket in overalls with an affinity for pairing birks with socks, marched me to get my bag and bee lined for the newsagent with food on her mind. Both of us had caught the same flight from Kuala Lumpur coincidentally, our timetable's not giving us time to travel earlier in the week. Conor warned me that now was the time to stock up on snacks for the next couple of days. It was going to be go, go, go, from here onward.  We happily walked away with a stash of chocolate.
10:30-ish am local time, and what I expected to be greeted with beyond the airport was a blast of heat, followed by the immense symphony of noise I'd heard about from friends and ABC news. My reality was a slightly overcast Sunday, a pleasant and tropical morning with a light breeze. There was only light foot traffic and a line of dusty taxis to the left behind drowsy coffee stands and takeaway mini-restaurants. The experience of my introduction to India would be echoed for the next five weeks, every interaction unique and completely surprising.  
Conor and I tracked down a taxi after her (unknowingly expired) international failed us. After our driver consulted with two other taxis, a google maps between them, and had us repeat no less than seven times our destination "School of Ancient Wisdom, I.V.C Road, near Devanahalli", we left the airport. Honestly, I was too tired to take in much of the scenery. The drive from most airports is usually the same stretch of highway and an abundance of colourful billboards. Within 15 minutes, we had turned onto a long, quiet stretch of dirt and dropped at a very tall golden gate. The School of Ancient Wisdom (or SAW as we came to know it) was a very tranquil sprawl of colourful, mismatched buildings dropped between tended greenery.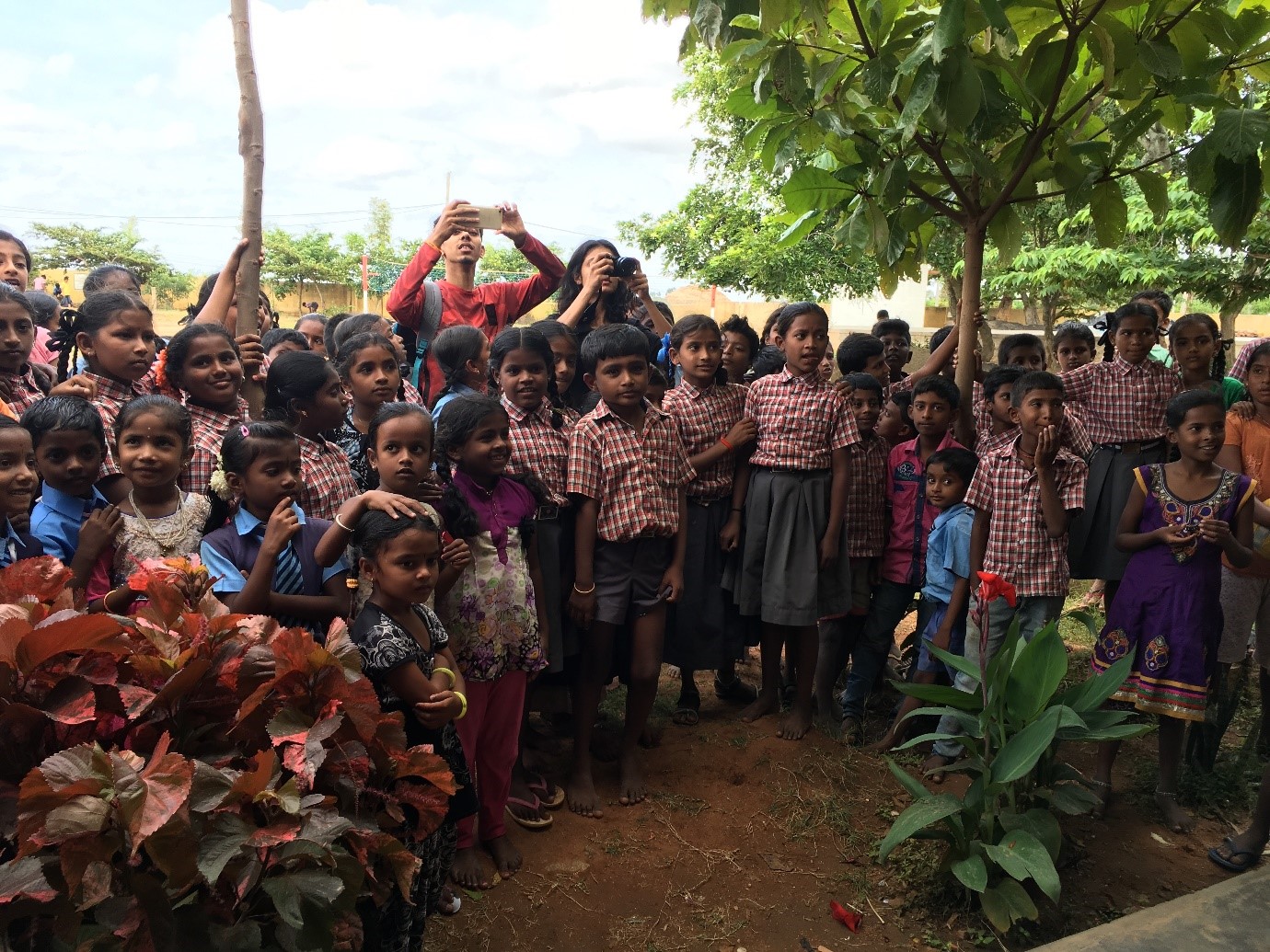 Conor signed in with the guardhouse just past the very tall yellow gate and we hurried over uneven stone paths with our luggage clugging along behind us. As I mentioned, we were late. Despite starting several hours before, we still snuck in for the final 40 minutes before lunch.  Don't get me started on the food. I could easily spiral into a six-page love note about the spice, home grown chillies, coconut chutney and the dosa. Oh, the dosa. As young Australians, we tried dosa with every spread we could get our hands on; rolled up with peanut butter and banana, honey, nutella, and yes many brought vegemite. It was fantastic. Communal living was another surprise. The dining hall was always humming with banter, life-stories and would-you-rathers. People were getting to know one another, playing odds or working on the next stage of their project. Everyone sat and ate together, no phones, just conversation. We had a bucket for a shower, a bucket for a washing machine and a bucket for our dirty toilet paper. Where half of us were constipated, the other half couldn't hold back the river if they tried. Talking about our Five, Five, Five's (mood, health and bowels on a scale 1-5) was a daily ritual. There was a lot of talk about it and it built a sense of unity; we were a travelling band of budding humanitarians. It was an opportunity to develop connections with people from interstate you otherwise would never have heard of.
Each day was different, mostly because everything ran on 'India-time', a fickle beast that neither worked for or against you.  One day our driver may refuse to take us further than the first village. The next day the village elder may reschedule our interview with only five minutes notice because he had organised something else. You had to be flexible and creative about your day. A plan could only be written in pencil because it would definitely have changed before lunch.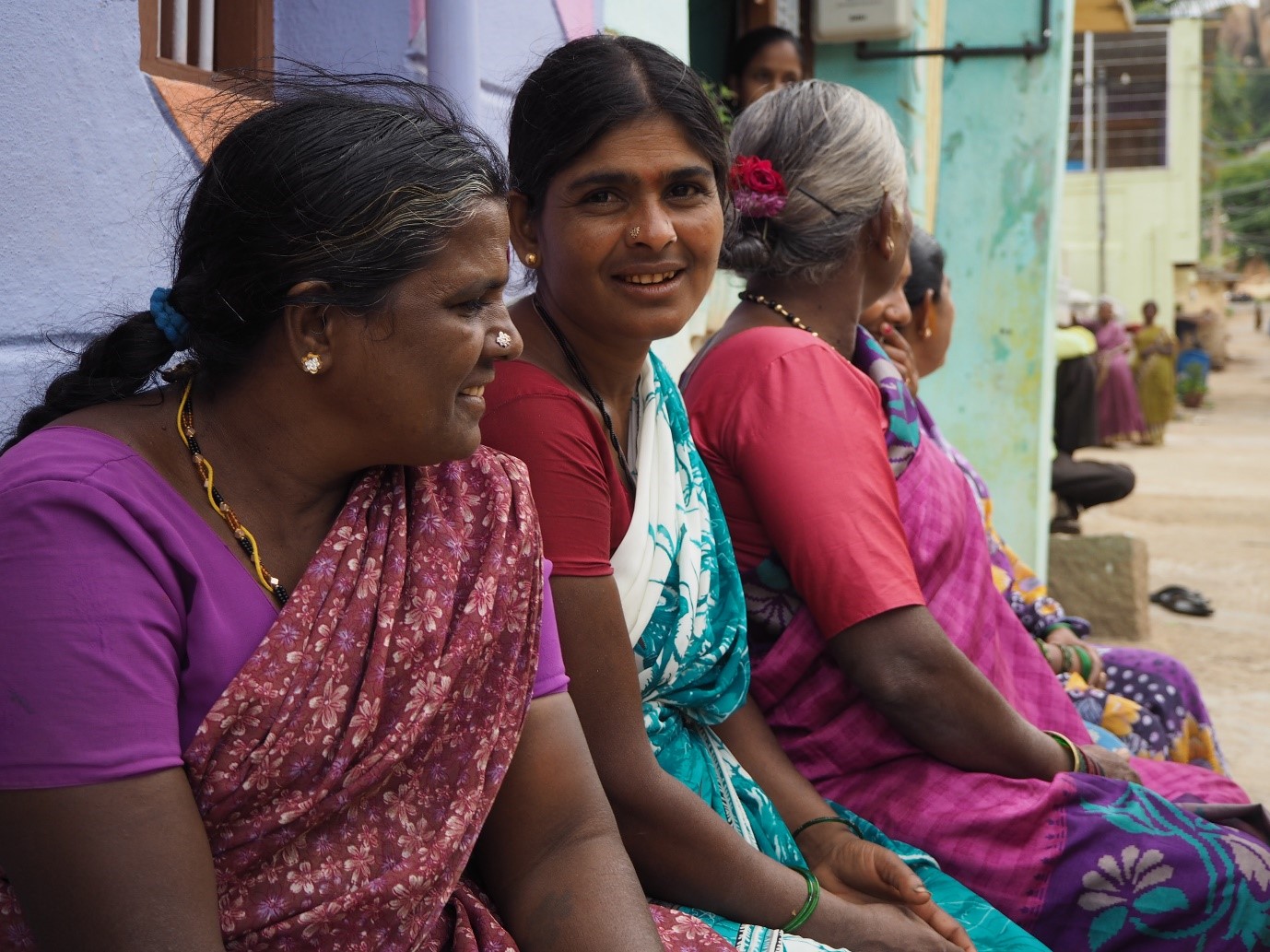 My biggest takeaway from the trip was communication. The most challenging experience I had was in sourcing a local children story to fit with the theme for one of the three videos we were producing for 40K. We talked with so many different people to try and find our perfect narrative: parents and aunts, children, government teachers, facilitators, interns, executive officers. I would interview a village member with every question translated by our intern Adithya and have to rephrase my own way of thinking about what I wanted for the story. My amazing teammates, Matt and Sofia, used their own way of interpreting our questions to capture a different angle of the story.  
Our success came from the headmaster of a Government school in another village. He was a patient man, with a back brace and a big smile. A poet and a natural storyteller, he gave us the story of a young man given an opportunity to create his own future by facing the unknown with confidence and determination.  I later worked hard with Adithya to translate the footage of the story back to English, another unexpected challenge to my communication skills. Having to rework the grammar without damaging the message was just another frustrating and rewarding learning curve. Re-phrasing, accurate pacing of subtitles, editing with extra translators to ensure every word captured retained its original imagery. Then running the footage by higher ups checking it's consistent with our purpose; to visually communicate to the wider world (prospective investors and local communities, future university students and potential Globe employees) what 40k Globe is and what it means to the people directly affected by it. We came out of the meeting with full support for the route we had chosen with using a local tale to produce a video targeting how the social enterprise 40K impacts its users. This process was long and full of mistakes but it was such a hands-on way to learn. I'm grateful to my team, it would not have been possible or anywhere near as fun as it was without my people to laugh and cry with. The most meaningful thing I took away from my internship was that, in terms of post-uni careers, it doesn't have to be so straight forward as aiming for an entry-level grad position. Volunteering/interning is a brilliant way to expand the knowledge you have and the people you know, and with the right program it can open doors you hadn't thought about before.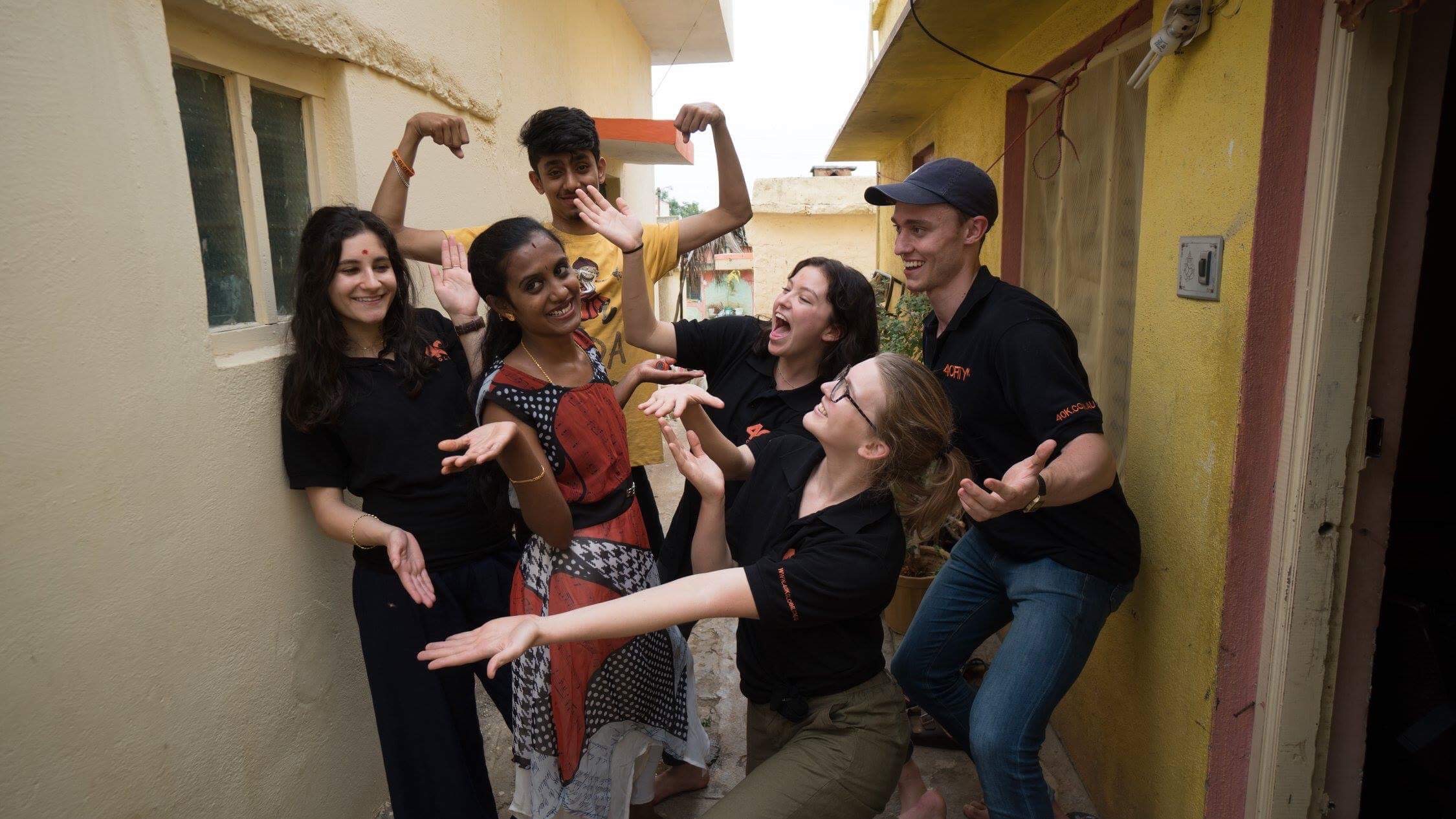 ​
Erika Engstrom
B Arts student
Faculty of Humanities and Social Sciences
16 November 2018
Follow HASS Crew on Facebook to stay connected with other HASS students.