With many events and activities on offer during orientation week, it is challenging to ensure that students receive 'just in time' information as they navigate their first weeks at university. The HASS Orientation Working Party, convened in July 2017, proposing a coordinated approach to orientation offerings that is easy to navigate and understand, providing essential information for surviving the first few weeks at university, and focusing on student needs and interests rather than institutional structures. 
In 2018 the HASS Crew leadership team will be running the HASS orientation activities, with the aid of HASS student volunteers. In semester 1, 2018 the key achievements include: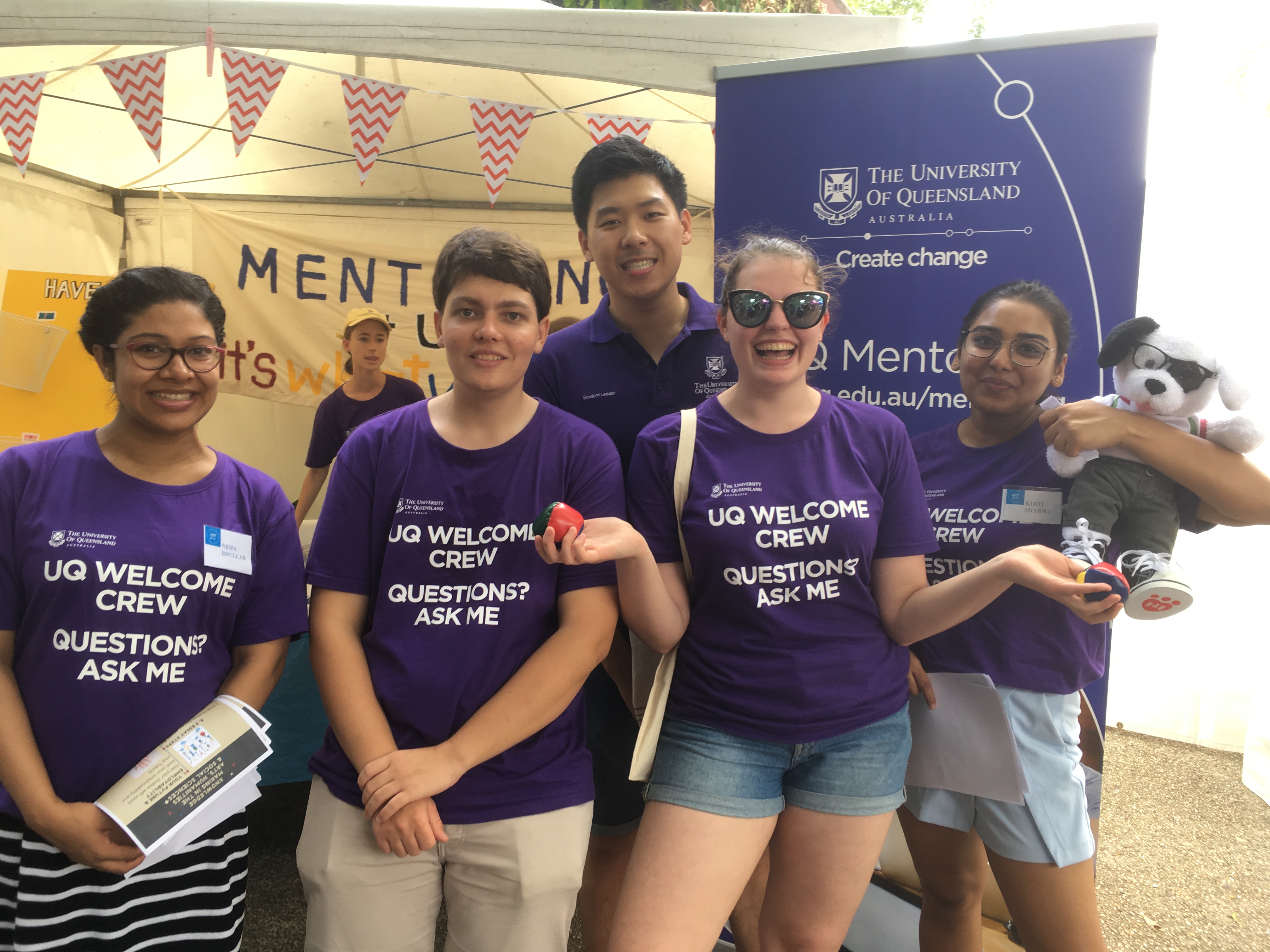 Implemented a coordinated orientation program involving seven schools, 55 Academic Staff, 90 room bookings, 34 events, and coordinated messaging across Schools and Faculty.
Delivered student-led and designed events through employing five student partners and recruiting and training 32 student volunteers. In total approx. 270 volunteer hours contributed to event success.
Strengthened student's confidence in their study choice. After attending the 'Welcome to HASS' event, 95% of students (n=207) surveyed indicated that they felt confident or very confident in their decision to study within HASS at UQ.
Increased information accessibility and engagement with 122% (n=962) increase in HASS Crew Facebook follows, 110 students participating in faculty drop-in advising sessions, and 427 active users engaged with Q+A panellists to ask questions they deemed important.
For a more detailed description of the semester 1, 2018 Orientation outcomes, please download the report here.
We could not have achieved this success without the help of our HASS student volunteers. If you are interested in being an o-week volunteer for semester 2, 2018 orientation please contact Ben Graham via: studentfutures@hass.uq.edu.au.
Follow HASS Crew on Facebook to stay in the loop for more opportunities like this.