OXFAM UQ: A Society making a Difference.
You've likely heard of Oxfam before – whether it be through some old clothes you've donated to a clothing bin, an OP shop you've visited or a campaign that you've seen around, Oxfam's reach is astounding.
As one of the world's largest non-profit organisations, it comes as no surprise that Oxfam has laid down roots at our very own UQ campus. Oxfam UQ is the UQ chapter of Oxfam and one of the oldest and largest social justice groups at the university.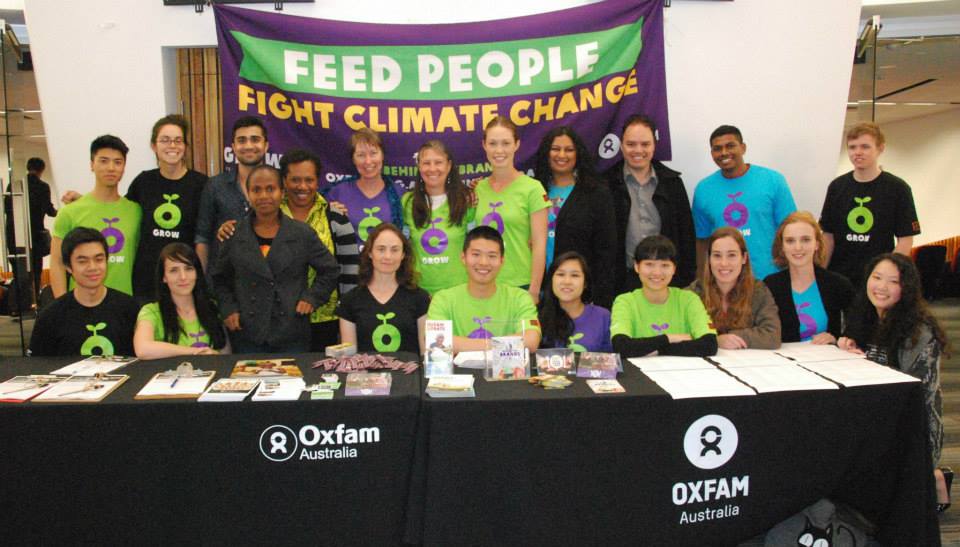 Oxfam UQ is a group that not only advocates for community action, but also work tirelessly to educate students on a range of social issues, from gender equality to climate change. To find out more about this team of motivated young people, I spoke with Jenny Nguyen, the 2020 Social Media coordinator of Oxfam UQ and the 2021 treasurer.
Jenny is a final-year student studying a Bachelor of Advanced Humanities, majoring in history. She's a member of a number of UQ clubs, but especially loves the humanitarian focus of Oxfam.
"Oxfam UQ is a large organization and our values pretty much line up with that of Oxfam, so we're really passionate about working towards social justice and advocating on the behalf of individuals who may be disadvantaged."
"In particular, our activates have really focused on sustainability and being environmentally sustainable, what does that look like and how students of UQ can really get involved," says Jenny.
One of the events Oxfam UQ is known for around campus is their suitcase rummage, 'UQ pre-loved', promoting slow fashion and ethical consumerism, as well as a number of other events.
"We do UQ pre-loved, which is like a suitcase rummage. And we also work with other clubs and societies to manage fundraising events too. We have humanitarian gala coming up, which focuses on humanitarian work in a COVID world," says Jenny.
"We have five different speakers coming to the event who are all working in different fields of interest. They'll be talking about what they've been up to and students will have the opportunity to network."
Like many other clubs and societies, Oxfam UQ has had to navigate the transition to online events during COVID. Jenny described the challenges of trying to keep students engaged.
"A lot of out events were initially planned to be on campus, and then all the events were cancelled, and we had to transition to online. I think one of the biggest challenges is how to get people to events."
"Usually the main incentive is just feeding them, give them treats, but online you don't have that, you need some intrinsic value in whatever you're providing to people and I think it has been a bit difficult to find that at first, but we've gotten there."
Jenny emphasised how grateful she was to have such a supportive team in Oxfam UQ during this transition and urged other students to consider joining up.
"I got involved last year when I just spontaneously rocked up to the AGM and signed something. If you're new to UQ, my advice would be to put yourself out there!"
"When I started at UQ I was very disengaged from uni. I hated it, I didn't really do anything at Uni apart from study so my advice would just be to get out there and do everything."
If you're a student with a passion for helping others and you want to make a difference in the community, you can catch the team at market day or join anytime online.
UQ has a large number of student Clubs & Societies, find out more here: https://www.uqu.com.au/connecting-u/clubs-societies 
By Rosie Bensley