I decided to apply for a Student Staff Partnership (SSP) in my second year – it feels so long ago now that I can barely remember how I found out about them. I had never really participated in anything outside of my university courses, and I felt as though I was missing out on something. After I started my first SSP, it was like a door had opened up for me. I met a bunch of new people, who I'm still friends with today, and some incredibly lovely staff who have become more like mentors. 
It's hard to put into words how valuable the SSP experience has been for me. From feeling disconnected with university life, I was launched straight into a lovely, supportive community. I was given room to learn from mentors like Daphne and Jimi, experiment with creativity, try new things and make mistakes. The length of the projects, spanning the whole semester, allowed me to feel like I was creating something meaningful, and get to know the team I was working with.  
Last year, I joined the HASS Digital Communications Team as a student partner. I'd followed the HASS Instagram account since it had been created, but never seen behind the scenes of how it was run. For this semester's digital comms team, I stepped behind the curtain. That meant connecting with Sava, Courtney and Daphne, as well as the wonderful team of volunteers. The project involved planning content for the UQ HASS Instagram and managing a team of volunteers to help create it. Although I had been part of the team last year, I didn't have any experience in the Instagram world, but with a bit of a team restructure this year, I found myself much more involved. Sava and Courtney were Instagram whizzes already and helped me through the weekly crises of 'Guys, I made this, is this good or is it so ugly??'. For me, developing these skills in digital literacy has been a really valuable outcome. As a HASS student, having some familiarity with social media platforms can be helpful in creative projects, or even just to put on a resume.
Learning how to navigate a team working environment, as well as managing a team of people, has been another learning experience. I have been so lucky this semester (and with my previous SSPs) to land myself in such an intelligent and kind group of people. Organising a social media campaign or finding last minute content when something fell through could sometimes feel stressful, but with a team to step back and analyse the situation with, it never felt like too much. I always looked forward to our weekly meetings, where we would plan out the content for the week over a bag of Twizzlers, supplied by Sava. I also got to admire the amazing work of the volunteer team. I was forever in awe of their dedication, from creating aesthetic reels to beautiful info-videos.
After a semester of making content, making friends and eating an absurd number of twizzlers, I feel so lucky to have been a part of this. If you're questioning whether or not to apply for a Student Staff Partnership, please go for it! As I head into my final semester at UQ, I can definitely say that submitting that first application was the best thing I could have done.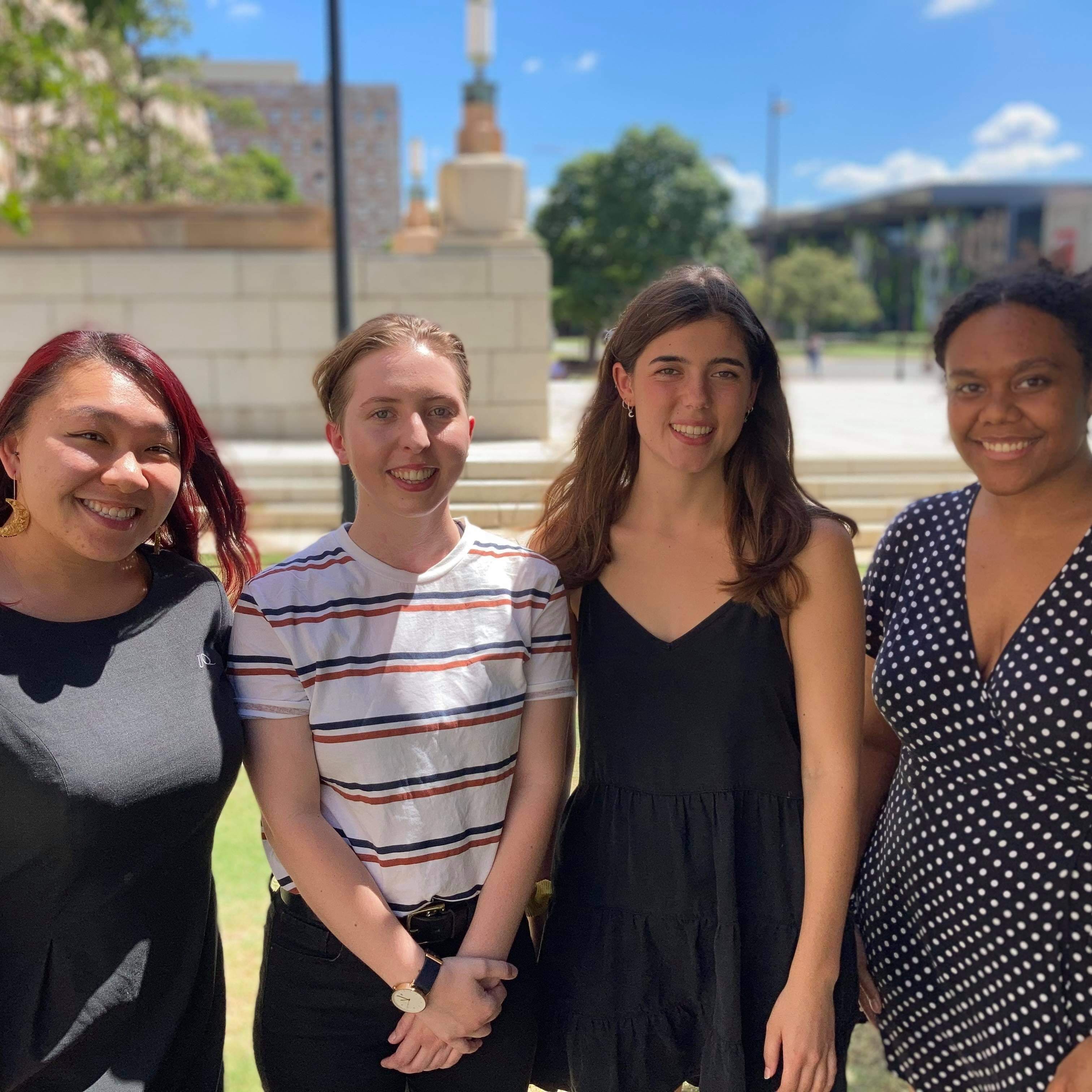 By Rosie Bensley
---
The SSP program seeks to empower students and staff to collaborate as equal partners and mutual learners. It facilitates opportunities to connect the diverse voices, skills and talents within the UQ community and it aims to enhance the University experience of both students and staff.  Projects are released 4 times a year but students are encouraged to submit projects that they would like to collaborate with UQ Staff as well.