Recently I had the pleasure of working with student partners Akanksha Phukan and Tiarni Miller and staff partner Kal Dawson on the 'HASS Leadership Intensive'. This was a completely new program developed by our team as part of our 'Redeveloping Leadership in HASS' Staff-Student Partnership (SSP). This leadership intensive helped students develop their leadership styles and capabilities through hearing from world-leading leadership researchers, partaking in a stakeholder negotiation activity, developing project ideas and exploring the practicalities of implementation, and hearing from a panel of industry and UQ leaders. This intensive comprised of both a day long in-person event and an online event split over two days to accommodate all students.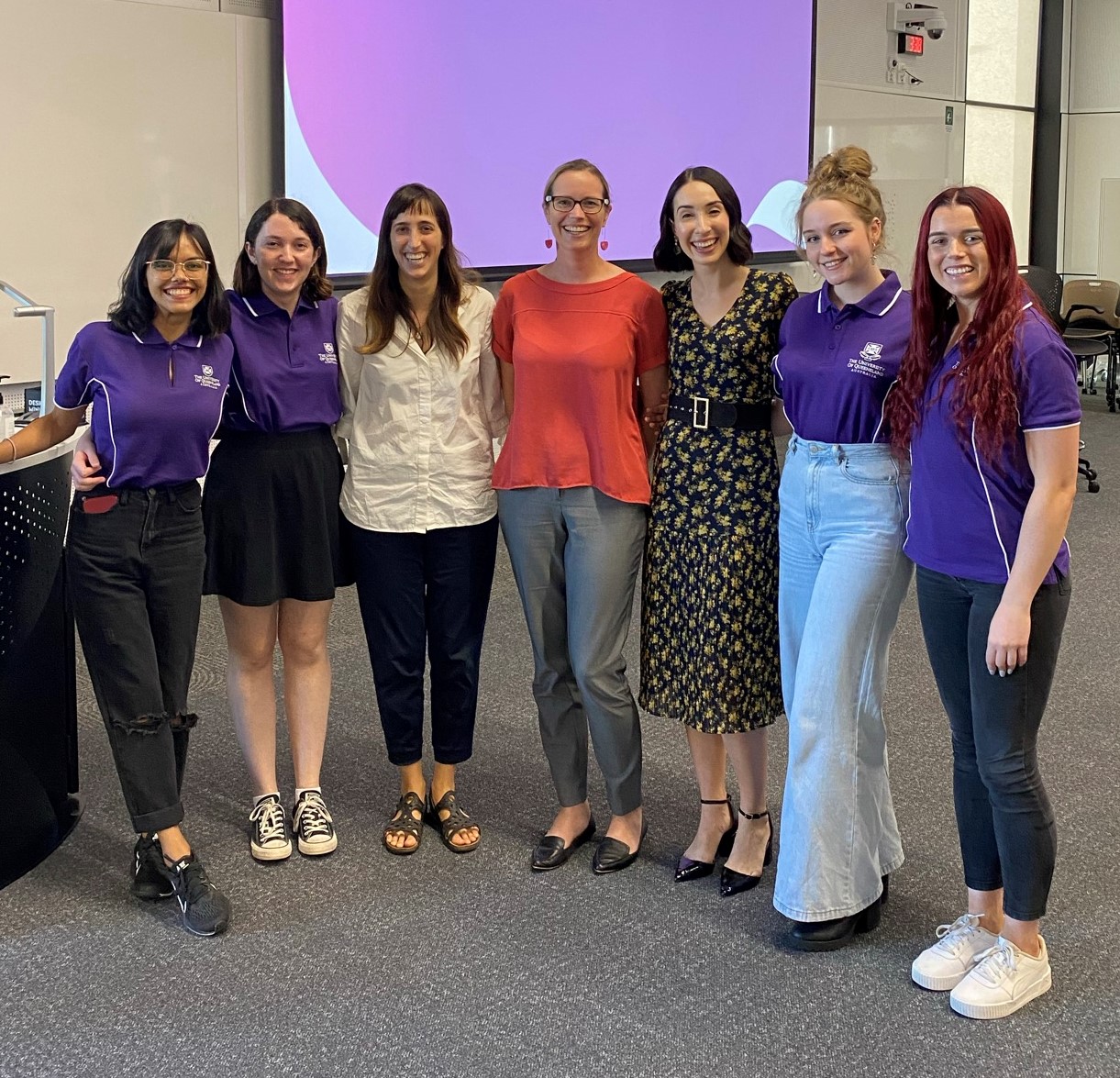 Preparing this intensive was a challenging yet incredibly rewarding process. HASS had never conducted a program like this before this year, meaning we were given almost a blank slate to build this program from the ground-up. We took inspiration from other faculties' leadership programs and began designing our program specifically for HASS students. As student partners, we were working with Kal and other staff throughout the entire process to ensure that this program was as enjoyable and enriching for students as it could possibly be. I believe that having students contribute to the design of this program was a great factor of its success (even with small things like having the intensive start at 10am instead of 9am because students wake up late!)  
On the day, I'm pleased to say everything flowed smoothly. We were incredibly lucky to have a team of staff and student volunteers to help facilitate the in-person and online events, and we are very grateful for their assistance. It was inspiring to see how engaged our attendees were when asking such thorough and thoughtful questions to our guest speakers.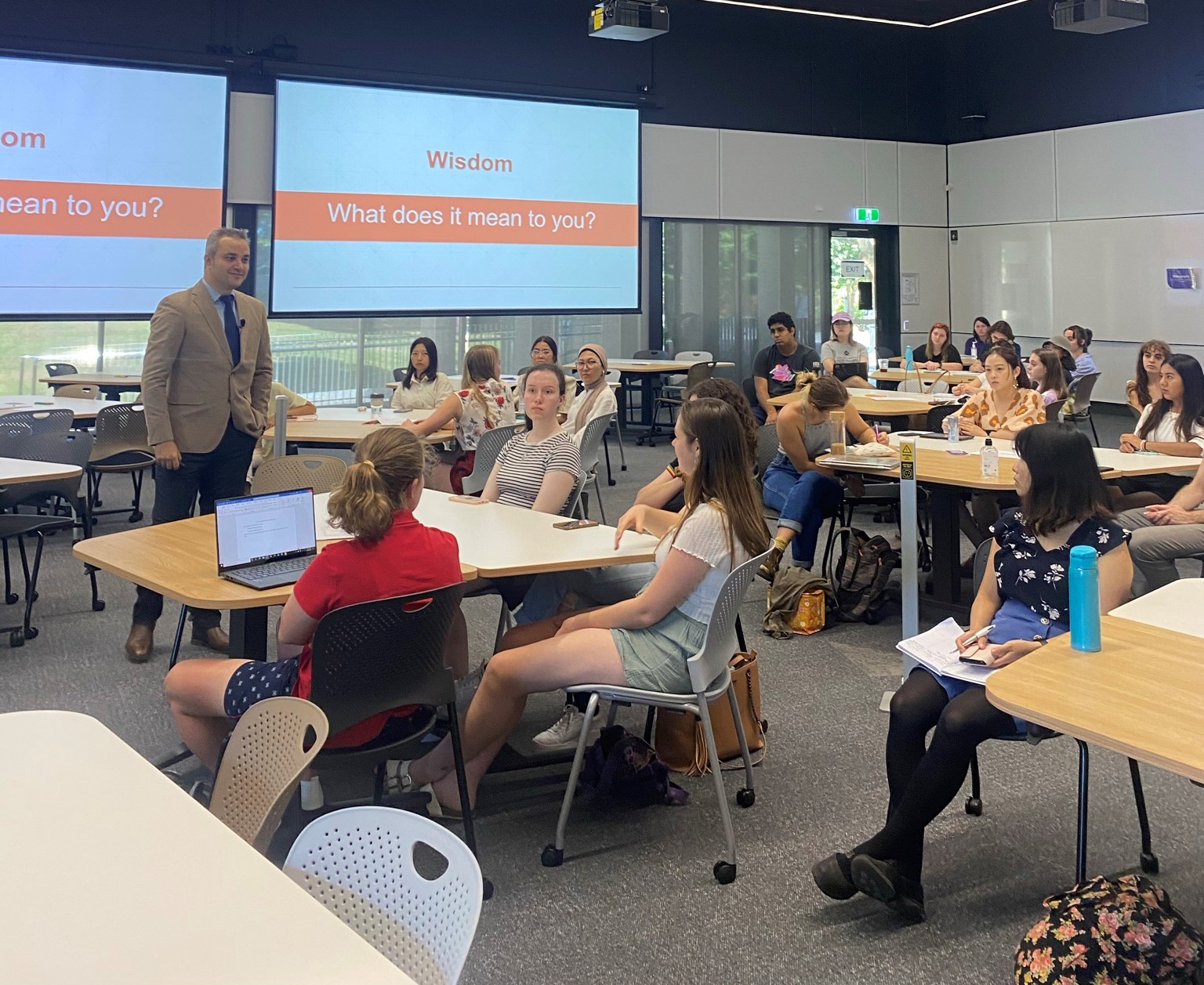 Overall, 97% of student said that they would use what they had learnt in the workshop in their professional life, 85% said that they had a better understanding of their leadership capabilities, and 80% mentioned that the workshop helped them to understand their personal values.
In the intensive, our attendees learned about leadership theory and approaches, conflict resolution and negotiating, idea generation and project management as well as relationship building and strategic communication. All attendees will now have the opportunity to enter a competition to implement projects that improve the first/second year student experience. This gives students the chance to put their developing leadership skills into practice, as well as gain valuable leadership and project management skills to increase their employability.
We are very excited to continue working with the competition teams and to see the projects they implement. As an individual, I am extremely grateful to have had the opportunity to work on this project. Helping to design, plan and implement the leadership intensive from the ground-up was one of the most challenging yet rewarding things I've done in my time at UQ. I am very excited to see how the leadership intensive develops in future years!  
By Jessie Storey
Jessie is a 4th year studying a dual degree in Law/Arts (with an extended major in International Relations) and also Student Representative on the Faculty-level Teaching and Learning Committee and Student Partner with the Staff Student Partnerships Program working together with Kal Dawson from the HASS Student Futures team.