Sofiah Beach
By Jaimie Dwyer, Bachelor of Advanced Humanities Student.
UQ's Sofiah Beach, recent recipient of the Mary Alison Miles Munro Scholarship, is reaching beyond disciplinary boundaries, combining a humanities degree with healthcare studies.
"Something a lot of people tell me is that when I have a clear goal, I go for it" – Sofiah has proved this, for overcoming the 'science versus humanities' divide was never too great of a task for Sofiah. Currently in her second year of undergraduate studies, Sofiah is a provisional entry medical student at UQ. Sofiah has taken a unique and unexpected path to Medicine as she completes a Bachelor of Arts, majoring in French studies.
One of only two recipients, Sofiah has recently received the Mary Alison Miles Munro Scholarship. Founded in 1936, this scholarship aims to support students in their study of languages, whereby it is awarded based on proficiency and academic merit within the student's first year of study.
While a Bachelor of Arts may not seem like an obvious choice for most aspiring medical students, for Sofiah, it was essential so that she could have the opportunity to follow her passions in both the humanities and the sciences.
Since high school, Sofiah demonstrated a strong love for and proficiency in French. Falling in love with the culture and the people, it was a "no-brainer" for Sofiah: she sought to carry her French studies into her university life. Since doing so, Sofiah has already participated in a French exchange program (via Zoom), immersing herself in the New Caledonian culture and traditions.
"The opportunities we have at UQ are quite extraordinary, especially those offered in the humanities programs."
"I was torn because I had always wanted to be a doctor. So, it was a bit of a tricky decision determining how to combine Medicine with French, but a Bachelor of Arts has allowed me to do this, to pursue both interests."
Sofiah's desire to become a doctor was enshrined through her mother's own health scares. Suffering from a pulmonary embolism, she became unwell while in the United Kingdom. As a result, Sofiah spent time in the hospital observing doctors treat her mother. It was this significant period in Sofiah's life that ultimately shaped her study pathway, recalling that "it just clicked in my brain. This is something that I want to do. I want to help people." From here, the difficult journey to medical school began.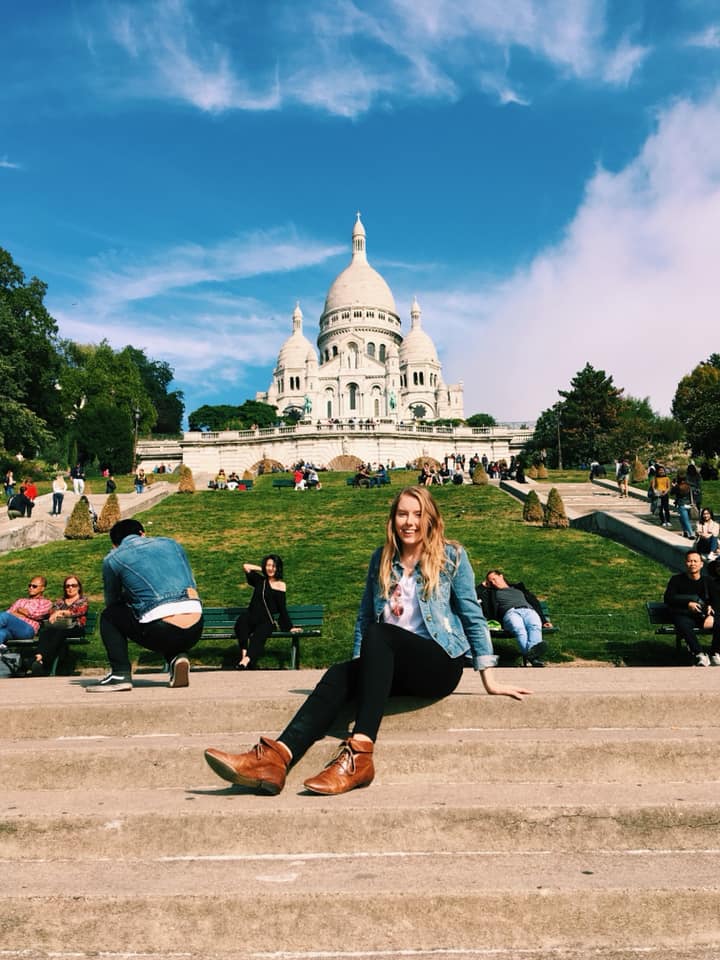 To her own delight, Sofiah's French major has become even more beneficial than she ever imagined. On top of the scholarship funds, Sofiah affirms that "there are so many skills one learns in a humanities degree that you wouldn't otherwise learn. It is beneficial for any career path."
"For example, my French studies," Sofiah explains, "essentially teach me how to communicate. It is about learning how to understand, listen to and communicate with people from different backgrounds. These skills are so important for doctors as well, because they deal with patients from different backgrounds every day – having this awareness is essential."
Sofiah wants to emphasise the many unique study opportunities available to students. "I know many individuals undertaking a double degree, completing a Bachelor of Arts alongside a Bachelor of Science. For example, you can combine Bioscience subjects with other fields of study, like journalism. There are many study combinations available, so just consider all of your options."
"As soon as I figured out the benefits and the importance of doing a humanities undergraduate course, it just seemed like a no-brainer."
Sofiah believes that combining humanities and science courses can teach students to be holistic learners and thinkers, which is invaluable for anyone wanting to work within healthcare.  
However, even this driven individual admits that her plans may change once she begins her medical study. For the meantime, she still aims to specialise and become a medical practitioner. Alternatively, public health and policy is something that also interests Sofiah, heavily influenced by her second major in economics. There is one opportunity that Sofiah has never doubted – ideally, she would love to take her studies overseas. Utilising her French studies and the scholarship funds, this will support her travels to France next year.
With at least five more years of study ahead of her, Sofiah demonstrates remarkable commitment and determination. Sofiah's greatest fear is not reaching her full potential, which is also her primary motivation.
"I hope that my unique study path shows other students that it doesn't have to be science by itself, or humanities by itself – combining the two opens up so much more opportunity."
Sofiah has not yet admitted to any personal bias or preference regarding science or the humanities, insisting that her interests are evenly split between the two.
Support students, like Sofiah, by donating to the HASS Scholarship Fund.