University of Queensland researchers have released a report into the uncertainty and contest surrounding the future of the proposed Carmichael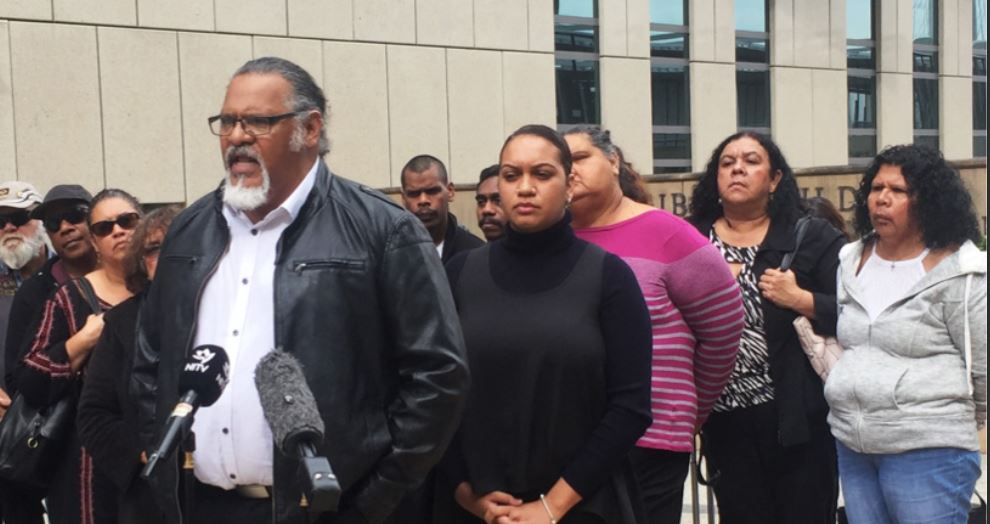 coal mine, highlighting "unfinished business" between Adani, the State and Wangan and Jagalingou people.
The report, co-written by School of Social Science Associate Professor Dr Kristen Lyons, School of Political Science and International Studies Senior Lecturer Dr Morgan Brigg, and School of Economics Professor John Quiggin, was released at an event attended by Wangan and Jagalingou Traditional Owners Council spokesperson Murrawah Johnson.
Dr Lyons said it raised issues that were of immediate relevance, with Parliament meeting to discuss, for a third time, Amendments to the Native Title Bill.
"This has been widely described as a rushed process, by a Government apparently determined to push through their 'Adani Bill', and to thereby support the go-ahead on Adani's proposed Carmichael mine," she said. 
The report describes the resistance of the Wangan and Jagalingou Traditional Owners Council to Adani's proposed mine on the basis of the irreversible destruction it would cause to their country, by the "opening up" of the Galilee Basin.
"In opposing this mine, the W&J are centring their Indigenous rights in the transition to a low carbon future," Dr Lyons said.
"The W&J Council's legal campaigns, which are set to run until at least 2018, offer the last legal line of defence against the go ahead on this mine".
Dr Brigg said the report identified the highly inequitable environment in which the Wangan and Jagalingou Traditional Owners Council are operating, including the breadth of institutional forces arrayed against them in their pursuit of their rights.
"While the United Nations has given voice to the right to free, prior and informed consent regarding decisions that affect Indigenous interests, Australia's native title system tends to facilitate ready access to Indigenous lands for the mining industry," he said.
The W&J are Traditional Owners and Native Title Applicants over a large area of land in Central Western Queensland, including the land Adani needs to secure for its mine operations.
The W&J contend that if this mine were to proceed, it would destroy Wangan and Jagalingou ancestral homelands, thereby irreversibly devastating culture, customs and heritage.
W&J Youth Spokesperson, Murrawah Johnson said she believed the campaign was important.
"I am part of a 60,000 year old legacy, of the greatest sustainability that this world has ever known. I refuse to be the broken link in the chain," she said.
Since Adani secured the coal tenements for this mine site in 2010, the project has become the focus of intense debate as Indigenous rights, as well as environmental, economic, social and other impacts and issues have come under national and international scrutiny.
Professor Quiggin said it had become evident that the project could not proceed without substantial financial assistance from the Commonwealth and Queensland governments.
"These funds could be better used to promote more sustainable development strategies that would yield greater social benefits, and particularly more jobs, for indigenous people as well as the region as a whole," he said.
The report is available here
Media: Kristen Lyons, kristen.lyons@uq.edu.au, 0437 332 732, Morgan Brigg, m.brigg@uq.edu.au, 0428 138 196.