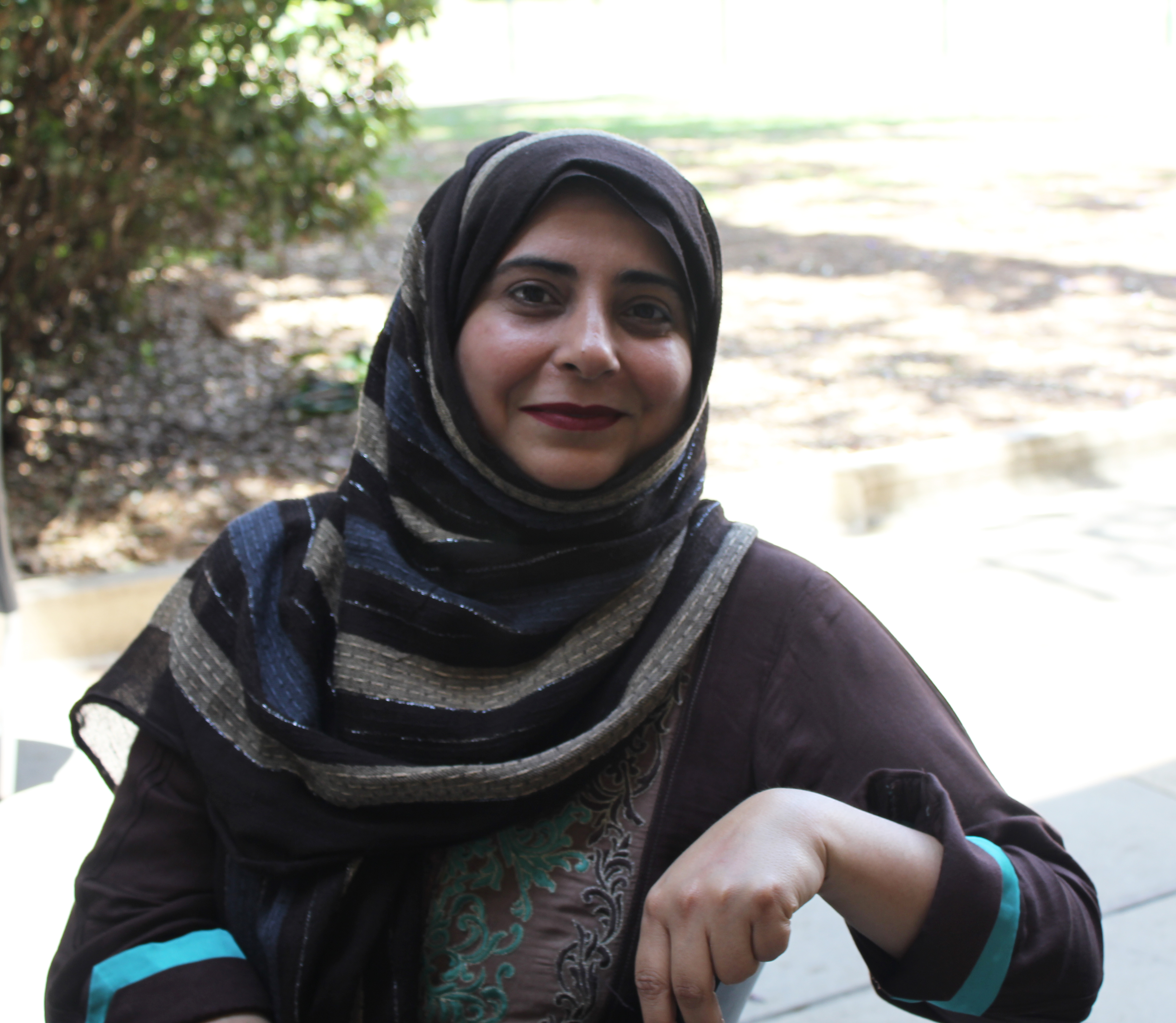 When Humaira Shafi graduates with a doctorate from The University of Queensland on Friday, December 15, it will be the culmination of a challenging seven-year journey.
In this time, she has moved away from her family in Pakistan, travelled alone to Australia with her 13-month-old son and undergone treatment for a serious leg injury.
Mrs Shafi's relationship with UQ began as a Rotary Peace Fellow. She was married with two children and working as a lawyer in Abbottabad in North Eastern Pakistan when she applied to the program.
"My children were nine and 11-years-old, and my plan was to come to Australia to do the Master of International Studies for 18 months and then return home," she said.
"Following my final interview for the program, I was on the night bus back home when the bus crashed.
"The ankle joint and ligaments in my left leg were badly damaged and I had to have surgery, what I didn't know then was that I was pregnant.
"That surgery obviously put the baby at risk and I was prepared for the fact that I may have a child with special needs. Thankfully when my son was born there were no problems.
"Two months after his birth, I had further surgery to remove my left ankle joint and part of the leg bone."
The surgery left Mrs Shafi with further complications and when she arrived in Brisbane in 2010 with her 13 month old son, she was still using a walking stick and needed further treatment.
"My husband had been unable to get a visa at that time, so I arrived on my own.
"I spent a lot of time crying in those first few months wondering what I was doing here - away from my other children, leaving my baby with strangers while I studied, and unable to walk properly.
"But Rotary supported me throughout as did the staff in the School of Political Science and International Studies and in Student Services.
"It was a challenging time for me and my family but the experience helped me regain the confidence I had lost after the accident.
"Also if I hadn't come to Australia I wouldn't be able to stand up properly. I was able to access support and therapies here that I wouldn't have got in Pakistan.
Mrs Shafi graduated with a master's degree in 2011 and went home to Pakistan determined to return to UQ to study for her doctorate.
"I had done a basic thesis for my master's on property rights of women in Pakistan and I wanted to further that research," she said.
She started her PhD in 2013 and returned to Brisbane with her husband and her children.
"60% of women in Pakistan do not get or do not ask for their property rights and I wanted to investigate why this happens and how women in a South Asian context utilise their resources for empowerment," she said.
Few publications exist on this topic and many of Mrs Shafi's theories are new.
She is hopeful that now her thesis has been approved she will be able to publish and build an academic career.
"I would love to work at UQ. There are so many wonderful people and I am so comfortable here, it is my second home."
For now though, Mrs Shafi is focused on graduation. Her two brothers who live in Dubai and Canada are planning to join her Brisbane family for the celebration.
"I am the first one in my family to get a PhD and I am a female, they are so happy for me," she said.
"But the whole thing belongs to my husband and my children.
"My husband supported me and looked after the family so that I was able to study, and the children gave me the space I needed especially in the final few months when I was trying to finish my thesis, I am so grateful."
After more than a century of graduations, UQ is celebrating a major milestone this December: 250,000 graduates. You can read more about the achievement here.
Media: Gillian Ievers g.ievers@uq.edu.au 07 3346 1634 or 0406 510668