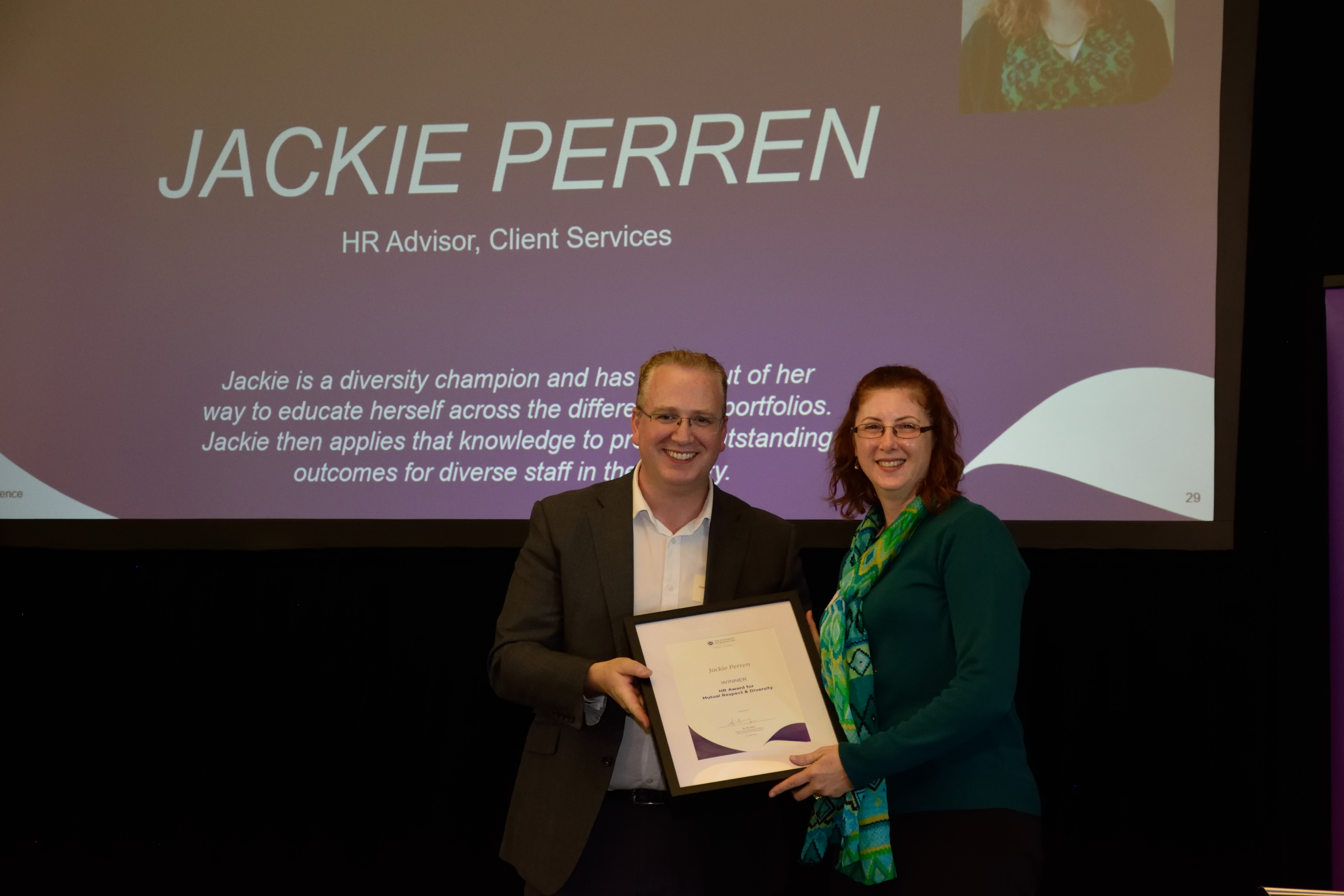 Congratulations to Jackie Perren from the HASS HR team who received the award for Mutual Respect and Diversity at the inaugural UQ HR Awards for Excellence held at Customs House earlier this month.
This was the first year a HR specific awards program has been held, dedicated to celebrating and recognising the achievements of HR staff; attracting 130 nominations across the five categories:
HR Award for Creativity & Independent Thinking
HR Award for Mutual Respect & Diversity
HR Award for Supporting our People
HR Award for Honesty and Accountability
HR Award for the Pursuit of Excellence
Linked to UQ Values, the awards form an important part of the University's approach to drive recognition and reward for their HR staff.
Chief Human Resources Officer Dr Al Jury said the awards recognised our HR colleagues who demonstrate exceptional behaviours that support and reflect our University's values.
Jackie said she felt overwhelmed but honoured to receive this award in recognition of the small part she has been able to play in making the University a more inclusive place to work.
The Awards celebrate staff achievement across all levels of HR, regardless of position.
Faculty Executive Manager David Mayocchi said this was an excellent achievement and was pleased that Jackie's commitment and hard work had been recognised.
"I was delighted to see Jackie recognised for this important award. It recognises her passionate commitment to UQ Values, and the difference this makes for her clients in HASS."