Naomi Sweasey has just begun her dream job.
The 20-year-old graduated this week from The University of Queensland with a Bachelor of Arts, majoring in Criminology.
It helped her secure a position as Case Manager for Queensland Community Corrective Services.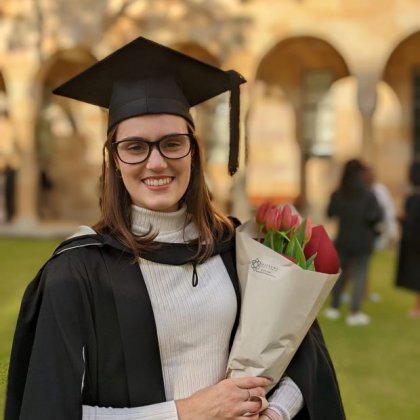 Ms Sweasey had initially embarked on her BA at UQ majoring in Psychology, but an elective subject in her first semester sparked a re-think.
"I found Introduction to Criminology absolutely enthralling," she said.
"That subject was a complete eye-opener to a world, and potential career path I had no previous exposure to."
She soon switched majors and never looked back.