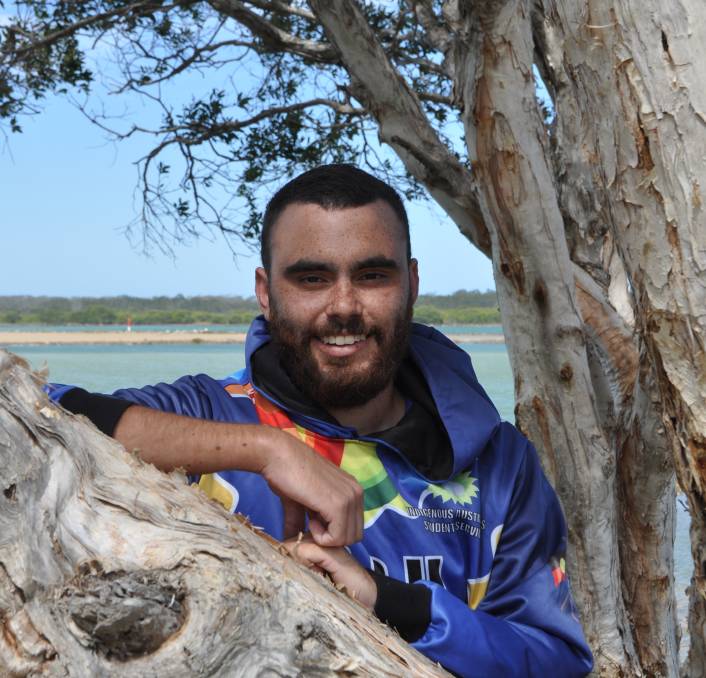 Dylan Berger is set to explore how language is a living form of Indigenous Knowledge, as the inaugural recipient of The University of Queensland's Indigenous Languages Scholarship.
A proud Gumbaynggirr, Dhanggati, Yuin, and Birpai man, Mr Berger has studied Indigenous Knowledge philosophy, but wants to take it further in his PhD.
"I'd like to explore the relationship between Gumbaynggirr community members as human agents belonging to Gumbaynggirr Country, northern New South Wales, and Gumbaynggirr language as a living form of Indigenous Knowledge containing its own form of agency within Country," Mr Berger said.
"I hope to identify how the reciprocal nature of those relationships can generate positive benefits both for Gumbaynggirr community members and Gumbaynggirr language.
"That includes improving connections to Country, culture and community and being better able to conserve, revitalise and promote Gumbaynggirr language."
Mr Berger has received $20,000 through UQ's newly-created Indigenous Languages Scholarship from the School of Languages and Cultures.