The return of Christmas resurfaces the age-old question of origin for Old Saint Nick…
Senior Lecturer in Greek History and Language from The University of Queensland Dr Amelia Brown continues her research uncovering the 'real' historical St Nicholas – better known as Santa Claus – from his origins as Christian bishop of the ancient Greek city of Myra (now in southern Turkey).
She is currently working with UQ alum Dr Julian Barr on the first translation into English of St Nick's life and miracles for the Byzantina Australiensia series. These Greek miracles and larger biography of St Nicholas were first written down from the 5th century onwards, about a century after he died (of natural causes) as an elderly and much-beloved bishop of the city of Myra on the south coast of what's now Turkey (ancient Lycia, part of the Roman Empire) on 6 December.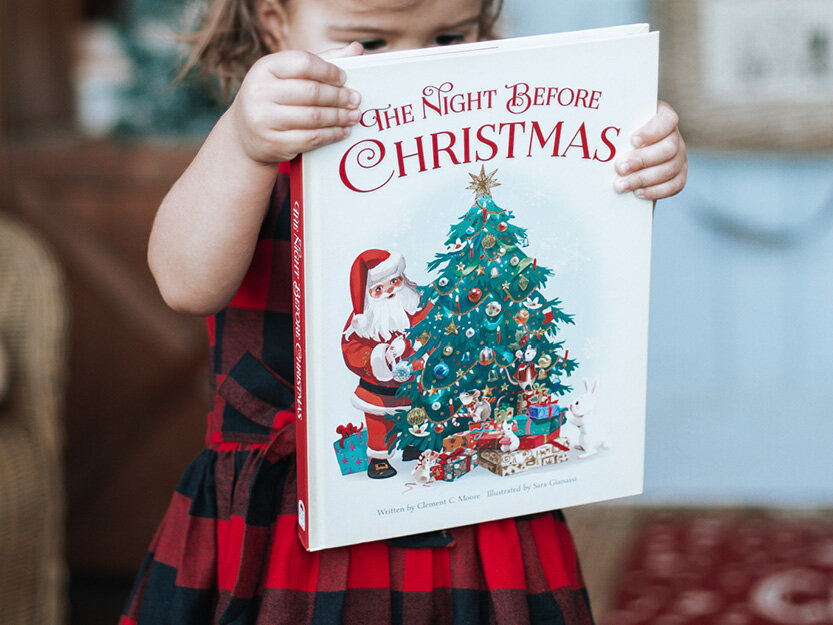 Contrary to popular belief, exchanging gifts in celebration of St Nick dates back to well before Jesus' birthday feast or 'Christ's Mass' on 25 December existed as a widely celebrated holiday.
"The act of gift giving in December is influenced by St Nick's charitable history of local benefaction and miracle stories, helping merchants, students, and even young women otherwise doomed to be sent to brothels without dowry money.
"Originally, he was more famous on his feast or burial day of December 6 than on Christmas, New Year's Day or even Epiphany, which were all days widely accompanied by gift giving between friends and family in honour of the Magis' arrival at Bethlehem," Dr Brown said.
"Some Catholic or Orthodox Christians today continue to exchange gifts on December 6 (his feast day or saints' day)."
As is evident today in the legend of Santa Claus, St Nick's generosity travelled far beyond the confines of Myra, with tales of his charity and generosity travelling across the Roman Empire by land and sea.
"The bishop of Myra was called Hagios Nikolaos in Greek, but when his legendary gift-giving travelled with sailors, pilgrims and merchants to the Roman capital of Constantinople (Istanbul) and then to Rome, he became a global saint," Dr Brown said.
"During the cold and dark days of winter, travellers spread the word of St Nick around the Mediterranean, inland with Christian monks, pilgrims and other travellers, and eventually in modern times across the oceans to America and Australia.
"That's how the modern legends of St Nick and Santa Claus were born, garnering a number of unique traditions among different Christian communities around the world."
St Nick thus became known as a charitable saint and patron of travellers not just in the Roman empire of the Mediterranean coasts, but in northern Europe, the Middle East and North Africa.
Following his death he was honoured in December near the shortest day of winter, with his festival attracting aspects of Greek, Roman and northern European mid-winter or solstice holidays of gift-giving, sweet-eating and bonfires, such as the Roman Saturnalia. 
His miracles of charity, especially salvation of sailors at sea and students (or other young people) in financial trouble, then started to appear in the visual arts, civic festivals and literature composed far beyond Myra, or even beyond the Mediterranean's Roman coasts.
This makes St Nick and his feast day treats and gifts especially appropriate for immigrants, students and other frequent travellers.
Popular culture and imagery surrounding the revered saint created a shift in gift giving practices, with St Nick becoming synonymous with Christmas only in the 19th century.
"Poetry and popular imagery of St Nick coming in red on Christmas started to shift his gift-giving from December 6 to December 25 about 200 years ago - yet many continue to celebrate St Nick on 6 December.
"An example of this close association can be seen in the poem 'A Visit from St. Nicholas' published in my home region of New England in the USA exactly 200 years ago," she said.
The poem famously associates the 'night before Christmas' with the festive tradition of hanging stockings by the chimney 'in hopes that St Nick soon would be there'.
Further evidence of this convergence can be seen today at St Catherine's Monastery of Mt Sinai in Egypt. The icon (pictured) collected in the middle ages and painted circa 1000 shows a white-bearded (Eastern, or Orthodox) bishop wearing a bishop's stole and holding a bible.
"Italian renaissance painters then first put St Nick in the red of a Catholic cardinal.
"They preferred to paint narrative scenes of his miracles, like his charity for the three young women who could not afford dowries, or the student who was resurrected from the pies which the cheating innkeeper had put him into," Dr Brown said.
Dr Brown has just published an article on this interchange between Western and Eastern imagery and Christianity in the medieval Mediterranean, focusing on the Hospitaller Knights of St John who lived on Rhodes near Lycia and took over Myra in the later Middle Ages.
"They are now better known as the Knights of Malta, since they moved there in the 16th century," she said.
"At Rhodes, Kos, Bodrum, Myra and then Malta they worked in the tradition of St Nick and the hospice of St John in Jerusalem to bridge Western and Eastern traditions of Christian hospitality, charity and the reception of Roman imperial Christian and pre-Christian traditions."
You can read more about this research here.
---
Fun Facts about St Nick:
His first written miracle claimed he saved three generals from being executed by the emperor Constantine by appearing to him in a dream (since he probably never went to Constantinople).
 
His first hymn, by Joseph the Hymnographer, was written to thank St Nick for freeing Joseph from jail in Crete circa 820. He was in jail for making and venerating icons of St Nick.
 
His skeleton was stolen from his tomb in Myra in 1087, and taken by merchant sailors to Bari in southern Italy, where it is still honoured today at the feast of his translation, May 9, in a church built by the Norman adventurer Robert Guiscard. Nikolaos's bones were examined recently; he was short and had a broken nose.
 
Many Christians give gifts, or used to do so, on St Nicholas' day (6 December), New Year's Eve or Epiphany (6 January), when the Magi arrived in Bethlehem, instead of on Christmas.
 
St Nick is the patron saint of Amsterdam, and hence also the Dutch city of New Amsterdam, better known today as New York. The English 'Santa Claus' is derived from the Dutch pronunciation of 'St Nicholas'.
 
St Nick's first surviving depiction in the visual arts comes from the 8th-century frescoes of the church of Santa Maria Antiqua in the Forum of Rome, and showed him secretly giving gold coins as dowries to three needy girls of Myra to keep them from becoming prostitutes.
 
Some medieval paintings of the miracle of the needy girls show them hanging up their stockings to dry, and the coins falling into them; this may be the origin of modern stocking-hanging for Santa Claus. 
 

Other paintings substitute three boys' heads for the three bags of coins, and a related (later) miracle says St Nick brought three students back to life whose bodies had been made into pies.