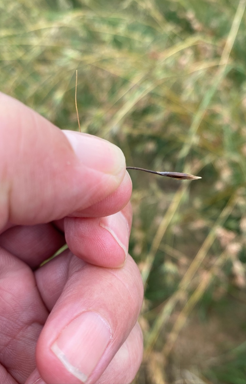 A University of Queensland-led research team says the key to a more sustainable food future may be a better understanding of ancient Indigenous food production systems.
Their ARC Discovery project 'Testing the Dark Emu hypothesis' combines bioarchaeology, archaeobotany, palynology, ethnobotany and plant genetics in partnership with Indigenous communities to challenge existing perspectives. 
UQ bioarchaeologist Associate Professor Michael Westaway said transdisciplinary research was needed to confirm whether Aboriginal communities were farmers rather than foragers, with evidence of early aquaculture and possibly cultivation. 
"We're working closely with Indigenous communities, because Aboriginal people are increasingly keen to gain insights into how their people cared for Country and developed these types of sustainable food production systems," Dr Westaway said.
"We've found extensive evidence the largest forager quarries in the world were in western Queensland, where the Mithaka people extracted stone slabs to make grinding stones for processing seeds.
"We've also excavated the fireplaces of gunyahs, traditional Aboriginal huts, and found remnants of burned carbonised seeds, which archaeobotanists are now examining to identify the species."