What do archaeologists do and where do they work?
Archaeology is a diverse profession and archaeologists engage in a wide variety of work, from finding archaeological sites and excavating them, to scientific laboratory analysis of finds and writing papers and books about their findings.
Australian archaeologists tend to specialise in one of three major subfields – Indigenous, historical or maritime archaeology. Most archaeologists in Australia work for public and private organisations to find, excavate and record archaeological sites and manage various aspects of cultural heritage affected by development projects, such as mining and construction. The organisations archaeologists may work in include:
Archaeological jobs and positions are advertised frequently on job search websites such as Seek and LinkedIn. As well as obvious job titles like "archaeologist", also look for "consultant", "field assistant", "cultural heritage officer" and "heritage consultant".
There are many opportunities for Australian archaeologists to work both locally and globally on all manner of interesting and exciting projects.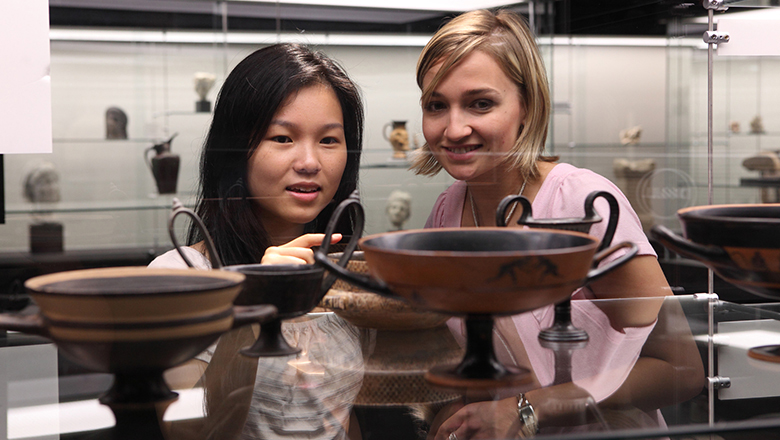 How much does an archaeologist earn in Australia?
Like all professions, archaeology has a variety of pay scales, depending on the employer and sector. The average salary for an archaeologist in Australia is around $70,000 a year (based on 63 salary profiles on Payscale.com).
The level of experience of an archaeologist obviously affects salary, so we can see broad ranges from entry level positions starting at $40-50K, up to archaeologists with 20+ years of experience earning up to around $140K.
How to become an archaeologist?
Practising archaeologists require the appropriate professional qualifications, gained through university degrees and combined with practical experience, which involves participation in archaeological field projects (e.g. surveys, excavation).
Wondering how many years it takes to be an archaeologist? Usually 4 by the time you complete your studies.
Study archaeology
To become a professional archaeologist, you generally must have at least an honours degree in archaeology. At UQ, you can begin your studies in archaeology with a 3-year (based on a full-time study load) bachelor's degree:
In your third and final year of your bachelor's studies, you can apply for an additional 1-year honours program:
UQ also offers postgraduate studies in archaeology, ranging from a graduate certificate, to a master's and onto a PhD.
Hear what it's like for UQ Bachelor of Arts student Isabella as she undertakes industry placement working with an archaeology curator in the Cultures and Histories Program at the Queensland Museum.
Undertake archaeological work experience
You will most likely undertake practical experience projects or placements during your university studies to build upon your skills and apply what you've learnt in a real-life context. However, you may wish to extend upon your experience and elevate your CV by applying for summer programs or volunteering on an archaeological dig. 
All universities, many of the state's museums, public bodies and private organisations offer laboratory and field experience through ongoing archaeological excavation and research programs. Here are some volunteer opportunities you may wish to explore:
The Australian Archaeological Association keeps an updated list of field and research opportunities worth checking regularly.
If you're keen to go further afield with international archaeological dig opportunities, you may like to look at:
The best way to find reputable archaeology field schools is by checking with academics at your university or other archaeologists in societies and associations.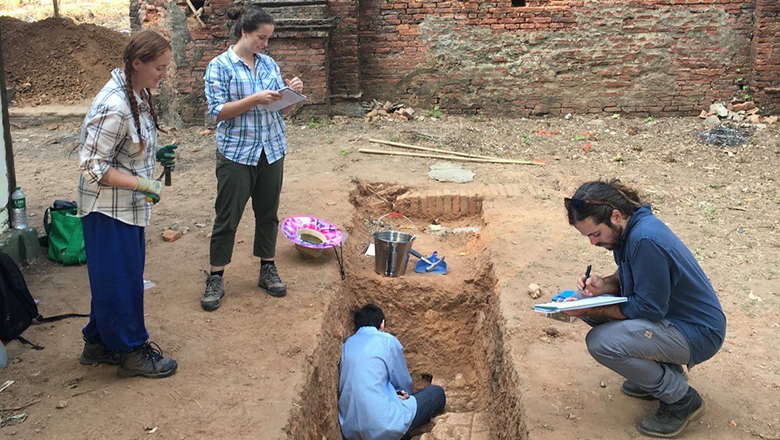 Become a member of an archaeological association or society
As a member of an archaeological association or society, you'll be able to network with other archaeologists, stay abreast of the latest discoveries and methodologies, and line up new opportunities. Membership to societies regulated by a code of conduct or professional principles also looks favourable when applying for jobs.
Students at UQ can join the student-run  Archaeological Society, where you can meet up with likeminded people, find mentoring support, attend networking events and stay in the loop about work experience opportunities. 
The Australian Archaeological Association (AAA)
AAA holds an annual conference, supports and promotes public activities (such as National Archaeology Week), publishes the journal Archaeology Australia and actively responds to state and federal changes in heritage legislation. Membership is open to anyone with an interest in archaeology, including students, professionals and retirees.
The Australasian Society for Historical Archaeology (ASHA)
ASHA holds an annual conference, as well as regular reading groups, workshops, and social gatherings for anyone interested in archaeology in Australia, New Zealand and the Pacific. They also publish the academic journal Australasian Historical Archaeology and hold an awards program for students and professionals.
The Australian Association of Consulting Archaeologists Inc (AACAI)
AACAI provides many useful tools for professionals working in all fields of contract and public archaeology. The association has a constitution and a code of ethics, along with many other useful guidelines and policies for archaeological best practice. They also maintain a register of consultants which they distribute to potential clients, assisting members to secure contract work. If you are interested in joining archaelogical associations and societies in Australia see below.