Clare Atkinson Memorial Scholarship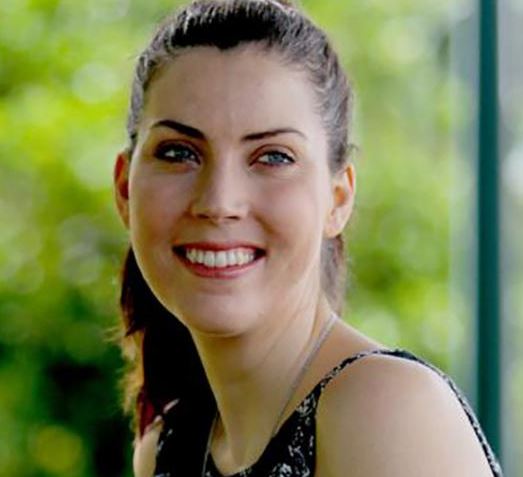 After graduating from UQ in 2006, Clare Atkinson quickly became a prominent voice in the crowded journalism landscape, and for the next eight years her career was intense, diverse, and bold.
Clare worked across TV and Radio news in Germany before returning home to work with many of Australia's major news outlets.
Clare was diagnosed with terminal secondary liver cancer in 2014. She died 22 June 2016.
To preserve Clare's legacy, The University of Queensland and Clare's community have established the Clare Atkinson Memorial Scholarship which provides an internship for journalism students with major media organisations in Sydney.
The scholarship includes flights, accommodation and industry placements. There is also the opportunity to engage with Clare's former colleagues and friends in journalism and related industries.
The students will work alongside professional journalists on the day's stories giving them an unrivalled networking opportunity, as Nazlee Salami, President of UQ's Journalism and Communication Society observed, "Being a journalist is easy, becoming a journalist is hard."
By the end of the internship, the students will have generated an impressive portfolio for prospective employers. In this way, Clare, who was passionate about helping young journalists, is continuing to open doors to the newsroom- inspiring, nurturing, and empowering future journalists – and laying out a pathway for their own professional future.
About Clare
Clare Atkinson believed in making the most of life. This was embodied in her personal life, her time as a journalism student at The University of Queensland and her brief but brilliant career in broadcast journalism.
Clare worked in Bonn for Germany's national broadcaster Deutsche Welle, before returning to Australia and reporting for the ABC, SBS, and Sky News, while also freelancing for Guardian, Huffington Post and more.
As eager UQ Journalism undergraduates, Shannon and Clare re-established the University's Journalism Students Association. Clare's excitement for a career in journalism gave this once dormant student union a strong professional development focus, with opportunities to take part in workshops with prominent journalists, practical work experience and networking events.
Clare's efforts to prepare passionate students for the future are still appreciated today by members of JACS, UQ's current Journalism and Communication Students Society, who created the role of Vice President of Professional Development to continue to develop industry experience for current students.
Support the Clare Atkinson Memorial Scholarship
Gifts to the Clare Atkinson Memorial Scholarship allow passionate journalism students to dive headfirst into the industry, ready to make the most of profound impact they can have as journalists and beyond.
Donations of every size are a step towards the long-term goal of the Clare Atkinson Memorial Scholarship: to preserve Clare's legacy in perpetuity through and endowed fund, allowing journalism students to benefit from Clare's lasting legacy every year.