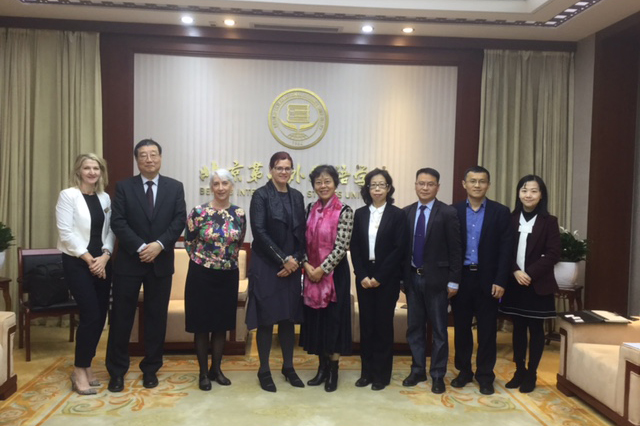 Professor Heather Zwicker led a HASS delegation to China last week to attend the annual Confucius Institute Board meeting at Tianjin University and to meet with key partner institutions in Beijing and Shanghai.
China remains a key market for student recruitment and Professor Zwicker was keen to establish relationships with HASS partners early on. The trip featured a number of successful negotiations, with the finalisation of a new joint Master of Educational Studies program with Beijing Normal University and an undergraduate articulation agreement with Beijing Foreign Studies University.
One of the most exciting outcomes of the trip was getting acquainted with the considerable research capabilities of our key Chinese partners. There are many areas for potential collaboration, and we'll be exploring these with researchers across HASS in the coming months.
Professor Zwicker was joined by Professor Julie Duck, Professor Ping Chen, Mr Ben Kelly and Ms Majella Ferguson.