What is HASS Volunteers?
Applications for Semester 1 2021 will open January 11 2021.
HASS Volunteers is a student-led initiative where students design, lead, and participate in a range of events that connect students, staff, and alumni based on common interests in the humanities and social sciences.
With a focus on orientation (Welcome Crew), study pathways, employability, and cohort-building it is an opportunity for you to step out of your comfort zone, learn new skills, and be more connected and involved within the HASS community.  
Open to all HASS students enrolled in their second semester or above looking for opportunities to volunteer and develop their employability skills!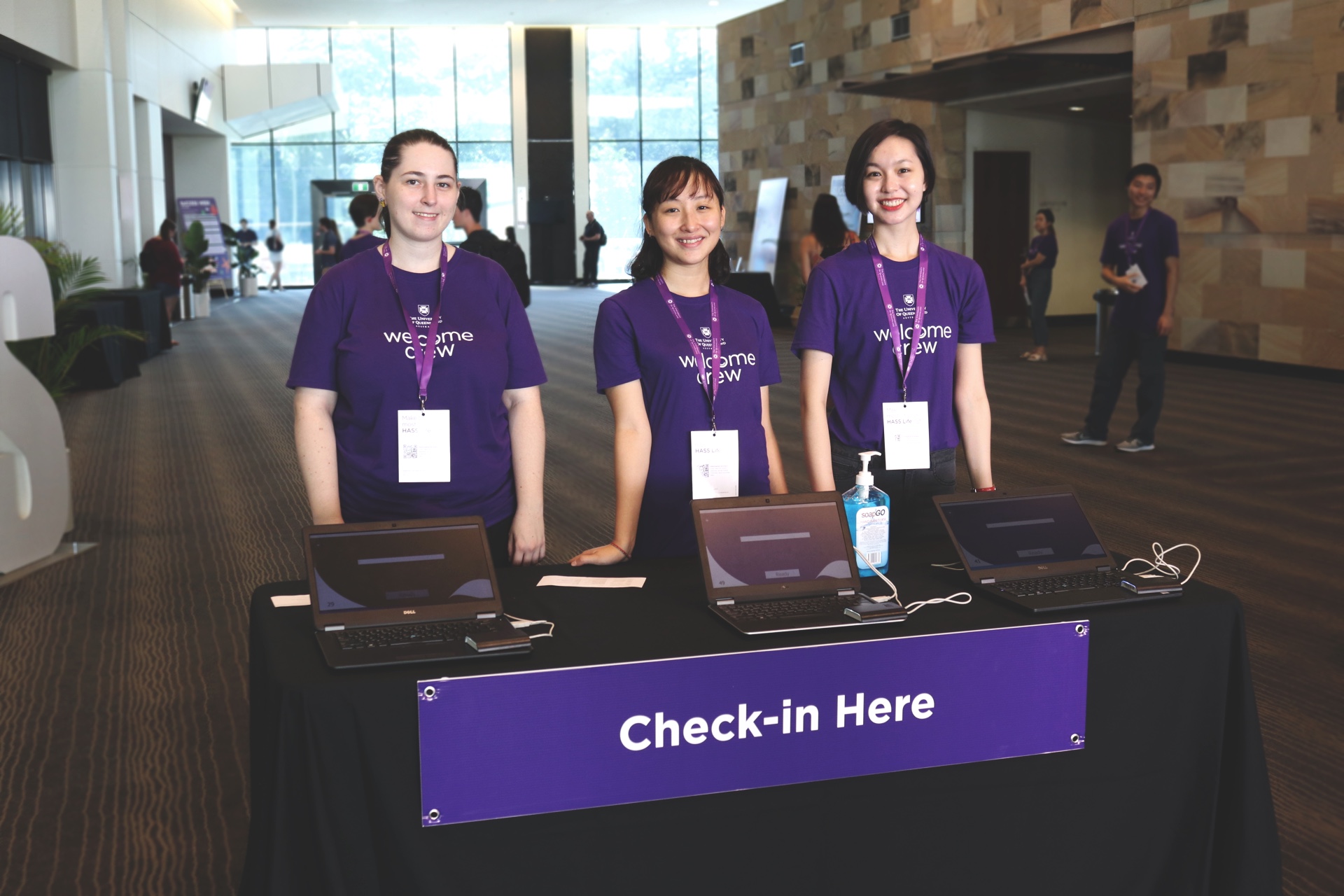 As a HASS Volunteer you get to:
Be part of a community of dedicated HASS students
Offer informal advice, answer questions, and share your experiences with new students
Help students create connections with their peers, mentors, and the faculty
Extend your skills, such as event logistics, promotion, reporting, and communications 
Participate as a digital communications and community team member
Access unique professional development workshops
Receive recognition from the faculty for your contributions
As a HASS Volunteer you'll be provided with regular opportunities to engage in HASS Orientation Welcome Events, HASS related events and inititiatives, and broader UQ and community volunteer opportunities.  Being a HASS Volunteer is a great way to get your foot in the door and experience behind the scenes UQ activities and events, gain confidence and new friends, and of course develop those all important employability skills!
Program Activities:
HASS Events
UQ and Community Volunteer Opportunities
Curated Professional Development Opportunities
Celebration Event
Students will receive a weekly email with opportunities to engage across the HASS Faculty and UQ in volunteering roles.
HASS Volunteers will also have the option of signing up to be a part of the HASS Digital Community Team.  Engage our HASS community in new ways while building your own passion and portfolio for digital community and communications!
Participating as a HASS Volunteer contributes to the UQ Employability Award.
Looking for other opportunities? 
If you're looking for other ways to improve your confidence, add to your employability and discover new pathways, you should also check out: 
For further information contact:
Ben Graham (Welcome and Induction)
T: 07 3443 2499