We are pleased to announce the appointment of Associate Professor Bronwyn Lea as
Acting Head of School, Communication and Arts.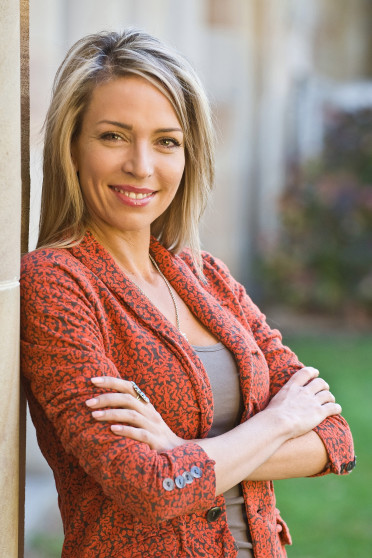 Associate Professor Lea is an expert in Australian literature and writing with a specialty in poetics and C21st book cultures. The Princeton Encyclopedia of Poetics describes her as a shaper of Australian poetry, and critics have included her work in every major anthology of Australian literature in the past decade, including Australian Poetry Since 1788 and The Penguin Anthology of Australian Poetry. Her current projects include a book of criticism entitled The Monster and the Muse: The Poetry of Dictators and a fifth collection of poems funded by the Australia Council for the Arts.
Her honours include 11 national book awards and five fellowships, most recently with the Rockefeller Foundation's Bellagio Centre in Italy in 2014 and the MacDowell Colony in the US in 2015. She writes for a wide range of publications, including The Australian, Australian Book Review, and The Conversation, and has appeared on the BBC, ABC, Sky News, and numerous podcasts. She is poetry editor for Meanjin Quarterly - Australia's leading literary and cultural magazine.
Associate Professor Lea is currently Deputy Head of the School of Communication and Arts at UQ. The recipient of four awards for excellence in teaching and postgraduate supervision, she has guided 49 HDR students to successful graduation since 2005. As Director of Teaching and Learning, she led the School's curriculum review and restructure of two undergraduate programs, two postgraduate coursework programs, and nine BA majors. Her initiatives include the establishment of a Digital Learning Studio in 2016 and a new Writing Studio scheduled for 2019.
Associate Professor Lea works as a consultant to state and federal governments and numerous key organisations in the arts and cultural sector. As a member of the Australia Council Literature Board she contributed to an investigation into the state of Australian literature in secondary and tertiary education resulting in a $1.5 million endowment for a Chair in Australian Literature. She is a former Chair of the Queensland Premier's Literary Awards and current Chair of the Prime Minister's Literary Awards for fiction and poetry.
We look forward to working with Associate Professor Lea, when she commences as Acting Head of School on 1 January 2019.