Complementing a degree of study with industry experience can be challenging, but Newish Communications at The University of Queensland provides students the opportunity to develop their industry skills without compromising their studies.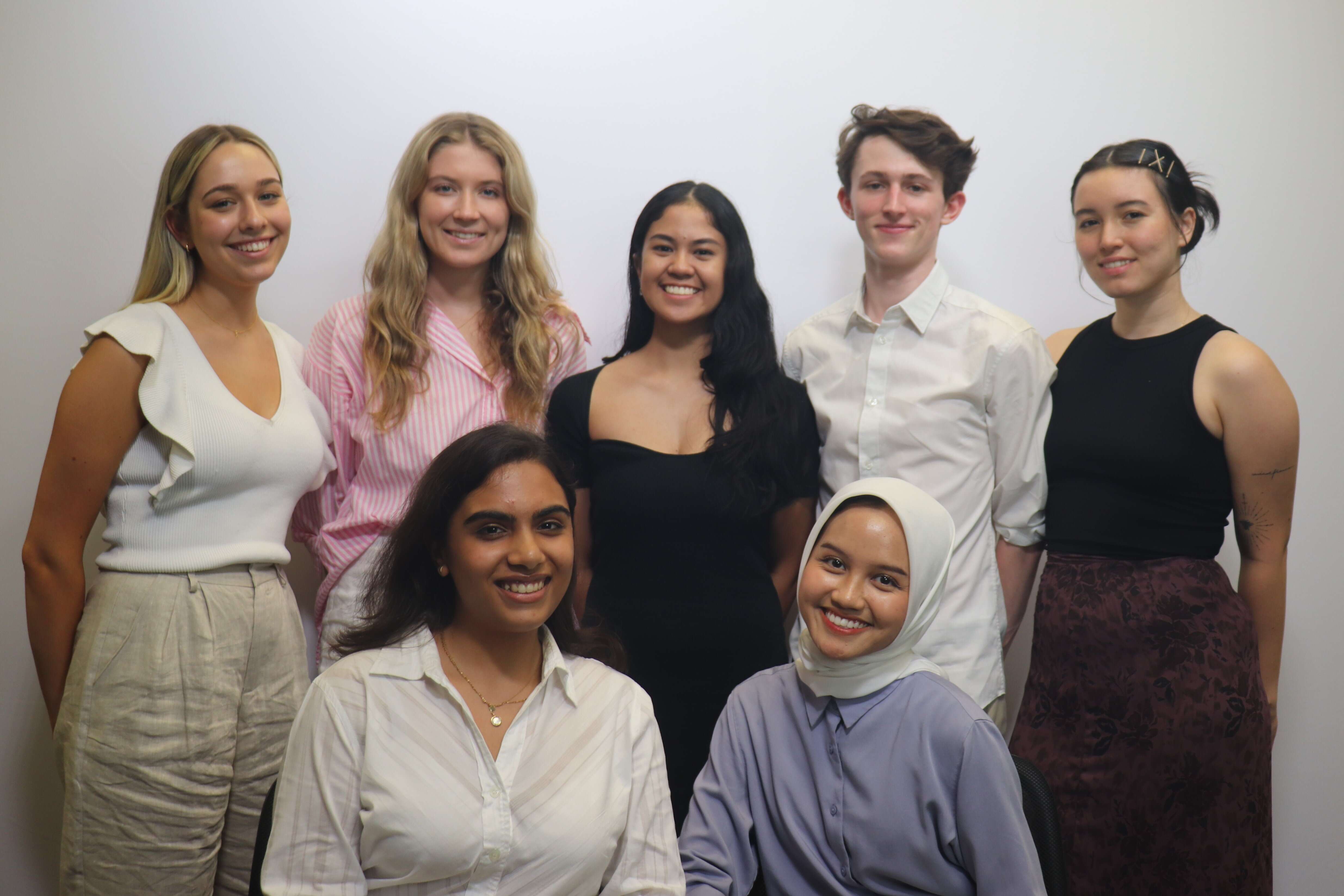 Founded in 2019, Newish Communications is Australia's first student-run agency to provide marketing services to any business big or small. With a diverse group of hand-picked UQ students from backgrounds in marketing, advertising, economics and communications, the varied disciplines have equipped the Newish team to offer quality solutions for clients.
Whilst the agency provides the opportunity to connect students and clients in a work-integrated environment, the investment in future industry professionals creates growth opportunities beyond the classroom environment. The Newish team has significantly grown to a team of thirty-five members that extend to include both domestic and international students.
In preparing students to confidently apply their theoretical understanding to client outputs, Newish founder and academic mentor Dr. Nicolas Pontes said, "I believe it is only possible to nurture this level of confidence within Newish students because they get to put their theoretical learnings into practical outcomes, and present their ideas to Written by industry mentors and clients who provide professional feedback."
The development of job-ready skills in a competitive employability market challenge
students to gain an advantage in delivering work that meets industry expectations whilst undertaking their study. Exposure to client-facing demands and the pressures of project deadlines, are all real-world obstacles that train Newish members to produce high-quality client outputs founded on knowledge and experience.
Newish continues to produce quality outputs on time and remains successful in securing recognised clients both local and non-for-profit. The diversity in clients has equipped Newish with the reputation for responding to client briefs in a creative and professional manner. Developing projects, understanding client briefs and translating business needs into valuable assets, is a skill that Newish intends for their members to deliver for their clients.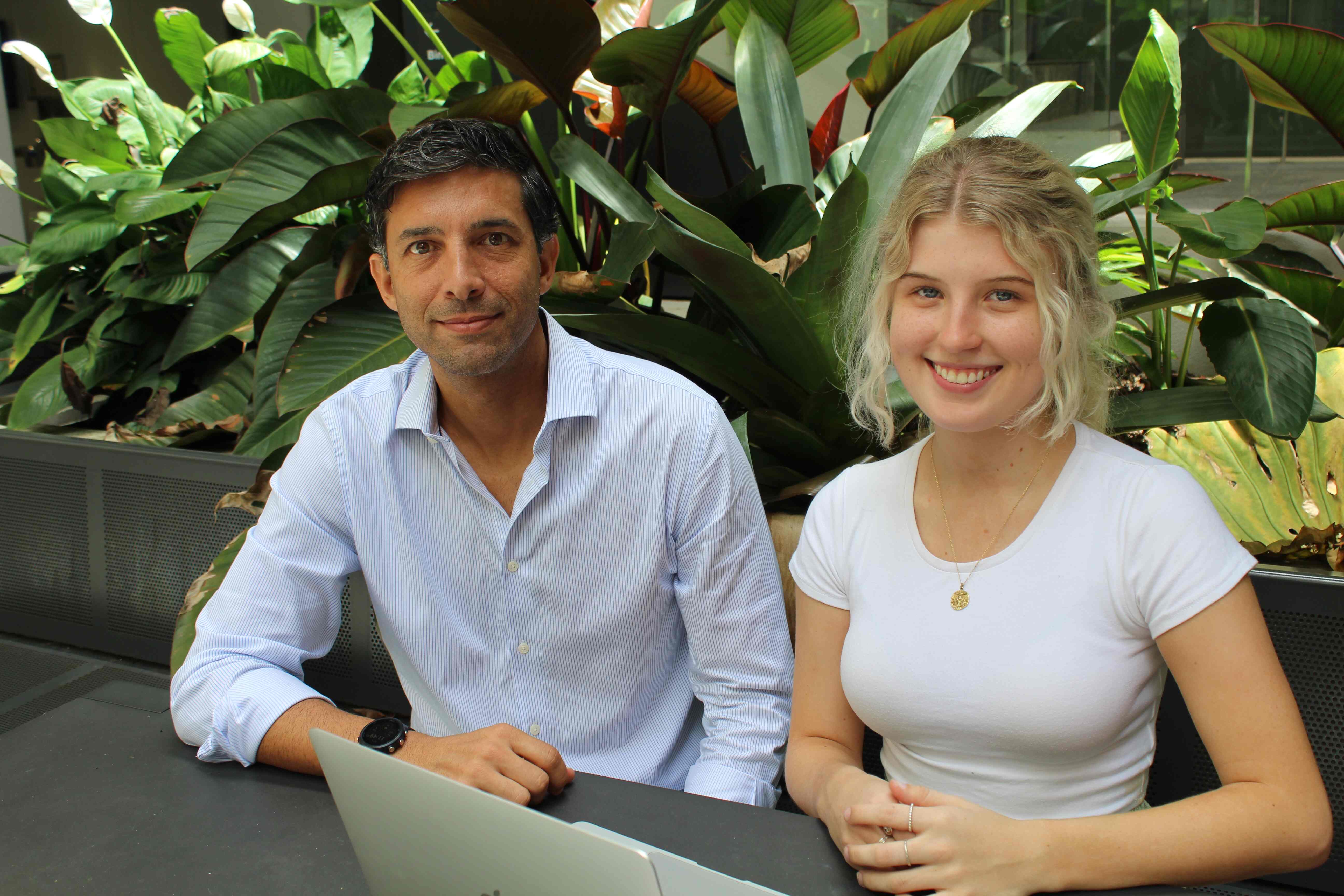 One of the reasons behind Newish's reputable success from other agencies, is the incredible training and mentorship program offered by industry professionals. Through the collaborative and engaging guidance from knowledgeable mentors, project outputs are ensured to pass a quality check before delivering them to clients. The potential for gaining feedback on projects and the positive teamwork environment, fosters a culture of productivity in the Newish workspace.
With the agency's ability to host masterclasses throughout the year, the industry insight led by expert professionals, is another reason that differentiates Newish from other agencies. After hosting a masterclass centred on AI and Automation in Digital Marketing in late April, the connections made with experienced industry professionals, provides Newish members to experience different areas of marketing in the communications industry.
In equipping members with the practical skills and work ethic, Newish has been successful to produce industry-ready leaders recruited by recognised agencies and organisations.
"Already in 2022, we've had three students receive job offers prior to graduation – and we expect to see many more team members go on to secure rewarding positions in the coming year" says Dr. Pontes.
Chelsea Kunst, previous Director of Public Relations and Social Media at Newish, said she not only "secured an internship placement but also a full-time job offer at Brisbane-based digital marketing agency, Twenty Two Digital, through the opportunities created at Newish."
Despite the hardworking efforts to produce industry-standard projects, the priority in
producing industry-leading graduates from The University of Queensland, cements the certainty in the opportunities offered by Newish and the university. As a success story herself, the potential for producing more recruitable graduates like Chelsea, remain as Newish's mission for current and future students.
With the agency entering their fourth year of operation, Newish is now seeking the support of potential sponsors to boost their capabilities in offering exceptional service. Through the support of sponsors, Newish hopes to aid their team with the additional resources to excel beyond their client's needs and expectations. Newish is currently offering packages for prospective sponsors and hopes to maintain a positive outlook in continuing their impact to both the industry and their students.
At the beginning of each semester, Newish continues to recruit members into their growing pool of talent. With a mix of second, third, fourth year students and those undertaking their postgraduate studies, Newish is always looking for students seeking to join the agency for the invaluable experience and mentorship. For prospective students interested in applying, recruitment updates are periodically posted on Facebook, Instagram and LinkedIn @newishcommunications.
Newish Communications has provided a foundational steppingstone to many students entering the workforce after graduation. In offering the opportunity for students to thrive in both their studies and career, the agency is clearly on its way to sculpt the lives of many students one client brief at a time.
Written by Kacy Miaco, Communications and Business Management Student