In Semester 1 2022, we took the capstone course "Gender Futures: Research in Action" to complete our Gender Studies minor. The course introduces theoretical perspectives in feminist research methodology and gives students the opportunity to undertake a research project addressing a gender-related issue through partnering with a local organisation. Drawn from both existing research methods and feminist critique, the course examined a wide range of approaches to conducting feminist research, highlighting considerations that other research disciplines might not cover. The following are examples of some of the research projects undertaken in the course.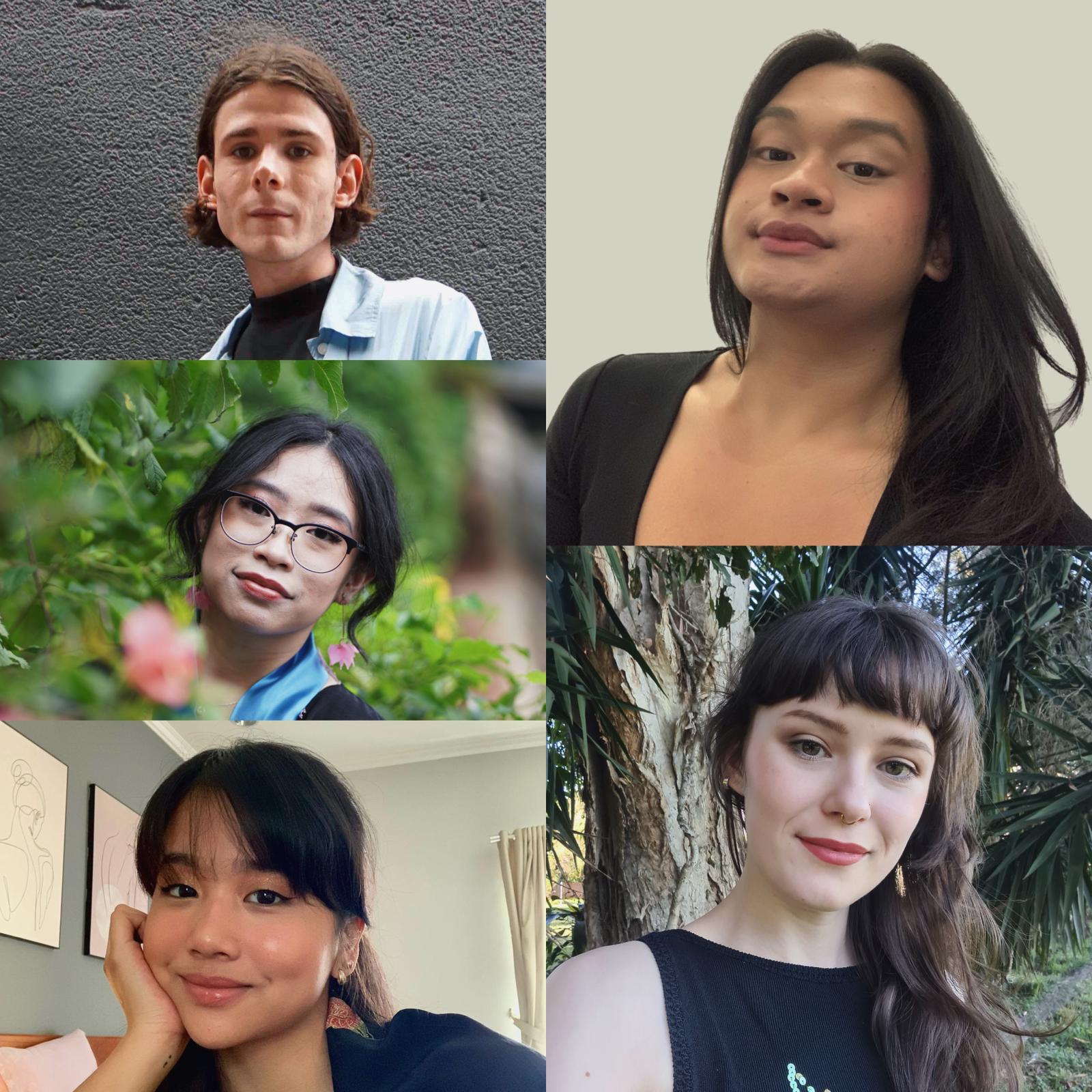 Scarlett Penshorn:
I was lucky to work with Sisters Inside, a non-profit Brisbane-based abolitionist group who provide legal aid and support for women affected by the carceral system. They are run exclusively by women who have personal experiences with incarceration and provide community support to prevent at-risk people from being incarcerated. My research focused on the value of having people with lived carceral experience on the board of abolitionist groups. My research methodology was based on standpoint theory and intersectionality and provided academic justification as to how having people with lived experience running an organisation can positively affect the community they serve.
Salsabila Khairunisa:
I was also honoured to work with Sisters Inside, focusing on prisons' negligence to detect still-births of babies beyond 20 weeks' gestation, especially among Indigenous women. Through feminist interviewing, I discovered an overlap between the present issue and past patriarchal colonial practices. Indigenous women's pregnancy concerns were easily dismissed, they were not treated as 'rights bearing individuals', and they were given fewer grieving opportunities. This research helped me acknowledge that as an outsider, there lies a great difference between speaking for those affected and listening to how they want to be heard.
Irvin (Irfan Kusuma):
This research challenged me to utilise a critical mindset compared to my usual projects and research. Rather than ignoring and suppressing our biases and positionalities, we analyse and celebrate them. I had the honour to work with Vulcana Circus to create a more inclusive and safe space for trans and non-binary gendered adults. As a trans person with an experience of living in a non-queer-friendly country, I had epistemic privilege in doing and analysing the research. This project helped me to acknowledge my positionality, especially as a gender studies researcher.
Syaa Liesch:
I was extremely lucky to be paired with One Woman Project, focusing on First Nations' voices in publications and making recommendations for collaboration with Indigenous authors. I found that the Western knowledge system, foregrounding a universalised experience, has deeply affected the ways that marginalised people voice their experiences of the world. As such, First Nations people have unique experiences of oppression as colonial values continue to marginalise their voices. Publications need to provide platforms to celebrate First Nations voices and build positive, long-lasting relationships with Indigenous communities, allowing for the different experiences within a community to be represented.
Yukino Suzuki:
Grace College gave me the opportunity to review their sexual consent orientation program called "Re-Think". As Grace recently introduced student leaders as  organisers/instructors of the program, my research focused on the value of this change, while also examining individual and organisational interpretations of consent and consent education, to explore its effectiveness. This research opportunity significantly helped me to understand how I occupy my epistemic advantage as a bisexual-female to highlight issues with hegemonic understandings and role conceptualisation in sexual relationships as well as the presence of heteronormativity and a 'heterosexual matrix' in consent education.
Matea Putri:
Also working with Grace College, my project explored the residents' experiences of gendered expectations within the community and how these experiences connect with their ethnicity. By conducting a focus group discussion and using thematic analysis, I discovered the college's system in ensuring safety and comfort for its residents. Residents pointed out existing western gender and racial stereotypes that they experienced due to the lack of awareness of some local residents. Most of them felt the need to educate ignorant residents, which, as a result, maintained the hierarchy of power within the community.
Logan Byrnes-Zdanowicz:
Exploring the concept of marketing to young people, my research found the UQ college environment reflected a global trend in how universities are changing their approaches to accommodation policies. Grace College's shift to a gender-inclusive accommodation environment reflects a broader systemic move away from the traditional co-educational residential structure towards more inclusive systems.
Our experiences highlighted that developing research principles based on acknowledging our positionality and relating to others based on care has produced valuable knowledge that would otherwise be left uncovered. Our research experience will forever change how we approach and create knowledge. We hope that future students will be able to experience the same opportunity we had to learn, grow, and reflect throughout this course.