Professor Margaret Barrett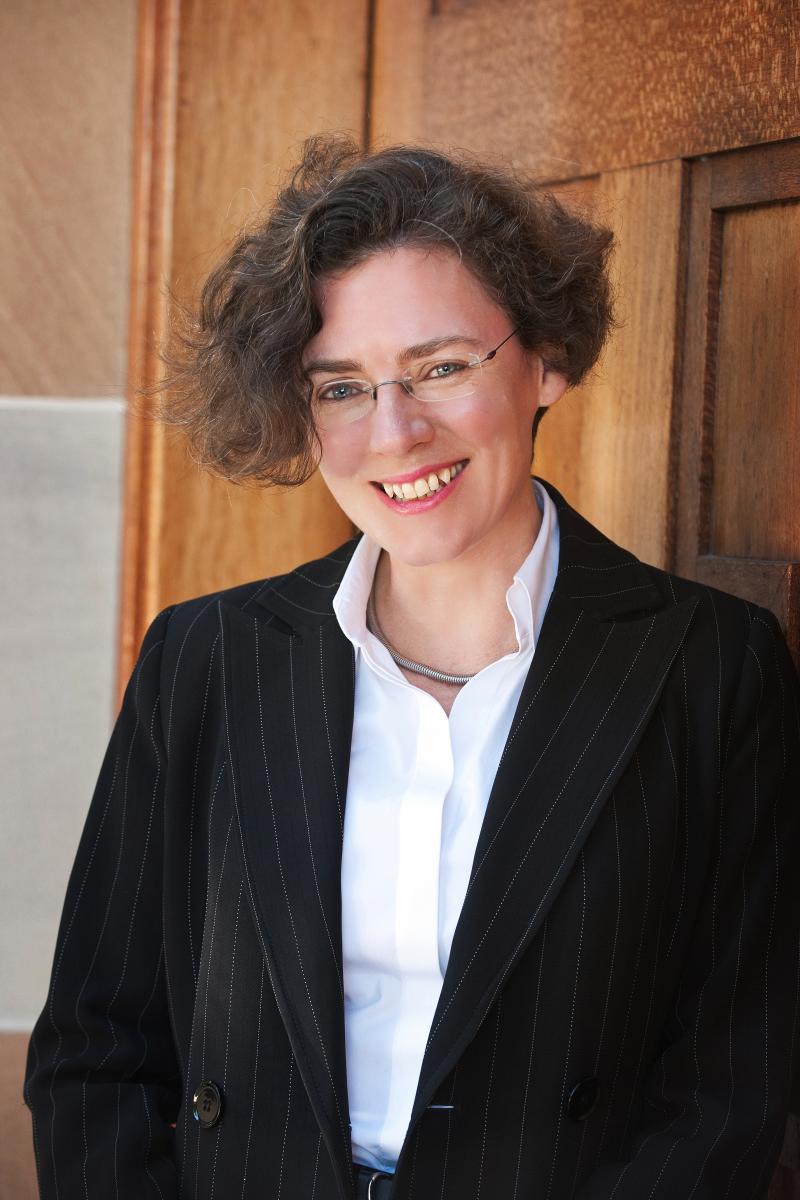 Margaret S. Barrett is Professor and Head of the School of Music at The University of Queensland. She joined UQ as Head of the School of Music in 2008: prior to this, she held appointments at the University of Tasmania's Faculty of Education (1988-2008) including Director of Research, Deputy Head of School, Director of Post-Graduate Studies, and convenor of Music Education. Her research has investigated issues in the pedagogy of creativity, early musical development, the development of musical expertise, the meaning and value of engagement in music and arts activity, and music program evaluation. This research has been funded by grants from the Australian Research Council, the Australia Council for the Arts, the British Council, and a number of commissioning bodies. She has published in excess of 150 articles, book chapters, and conference papers. Recent publications include Collaborative creativity in musical thought and practice (Ashgate, 2014), Narrative soundings: An anthology of narrative inquiry in music education (with Sandra Stauffer, Springer Publications, 2012), and, A cultural psychology of music education (OUP, 2011).
Margaret currently holds positions as a board member of the Australian Music Centre, the Queensland Symphony Orchestra, and the Australian Music Examinations Board (Queensland).
Recent awards and recognition include: A Fulbright Senior Research Fellowship (2017 – 2018); a UQ Award for Excellence in RHD Supervision (2016); and, a HASS Faculty Award for Excellence in Research Engagement (2016). She has also won awards for Excellence in Teaching (UTAS, 2003) and was nominated a Fellow of the Australian Society for Music Education in 2011.
Margaret has served as President of the International Society for Music Education (2012-2014), Chair of the World Alliance for Arts Education (2013-2015), Chair of the Asia-Pacific Symposium for Music Education Research (2009-2011), board member of the International Society for Music Education (2008-2010), and National President of the Australian Society for Music Education (1999-2001). Margaret has been an advisor for arts and educational bodies nationally and internationally, including the Australia Council for the Arts, the Australian Curriculum and Assessment Reporting Authority, and the United Kingdom Qualifications and Curriculum Authority.
Margaret has served as Editor of Research Studies in Music Education (2004 – 2012), Associate Editor of Psychology of Music, and contributing editor and reviewer to a number of the major journals in the discipline.
Margaret's research encompasses the investigation of the role of Music and the Arts in human cognition and social and cultural development. Her research has addressed problems in the areas of aesthetic decision-making, the meaning and value of Arts engagement for young people, young children's musical thinking, young children's identity work in and through music, teaching and learning practices in the arts, and the pedagogy and practice of creativity. A key aspect of her work has been the development of innovative arts-based inquiry methods in music and music education. This body of research has been supported by ARC (6 ARC Discovery, 5 as lead CI; 1 ARC Linkage as lead CI, 1 ARC International lLnkage as lead CI, and one ARC SRIG as lead CI) and Category 2 and 3 funding from Industry bodies.
Research Interests:
Music - early learning and development; Creativity; Development of expertise; Creative pedagogies; Evaluation of learning and engagement in music and the arts; Narrative enquiry as methodology; Ethics; Music education; Pedagogy and curriculum; Music engagement in community
Current projects available for RHD students: Supervision is available in any of these broad research interests.
Research:
My research explores the role of music in young childrens' early learning and development (aged 0-8 years) and the musical and extra-musical benefits that arise from early musical engagement in family and community. Research is demonstrating that early life engagement with music has an enormous impact on learning and development. Paradoxically, despite this growing body of research the provision of music in early life and learning in childcare and early learning is poor. My research aims to develop an understanding of the role that music plays in young childrens' early learning and life in family, community and schooling, and to assist parents to develop strategies for musical parenting in their life work.
Why?
I have an absolute passion for and love of music, and a commitment to a democratic view of music and musicianship. Music is fundamental to our human design; we are all predisposed to engage with music. Given what we know from the emerging research literature concerning the life and learning benefits of music, no child should be deprived of access to a quality music education.
Research Impact:
My research investigating the ways in which Australian children aged 5 to 15 years engage with the arts, and the role of the arts in their lives, has shaped the policy of the Australia Council in its education and community arts work. Research undertaken for the Australian Children's Music Foundation has provided evidence of the positive life and learning outcomes of engagement in music education for young people in juvenile detention. On-going research investigating the outcomes of the National Music Teacher Mentoring Program (funded by the federal government through the Australian Youth Orchestra) has provided evidence of the positive impact of generalist music education in early childhood classrooms on children's musical development and engagement with Schooling. My work in music development is informing practices in music early learning programs and childcare in Australia.
I recently returned from India where I chaired an expert seminar on music education and engagement as pat of a major development and engagement program I am leading  for the International Society of Music Education (ISME). One of the outcomes from that event is the  New Delhi Statement on Music Education and Engagement (NB: tweet handing over to Dr Singh, Minister for Culture). This project is providing opportunity for researchers internationally to engage with colleagues in India in advancing music education for individuals, communities, and institutions. A forthcoming event will be the first ISME Regional Conference in India in November 2017.
Links
ResearcherID: C-7973-2009
Unit Links