"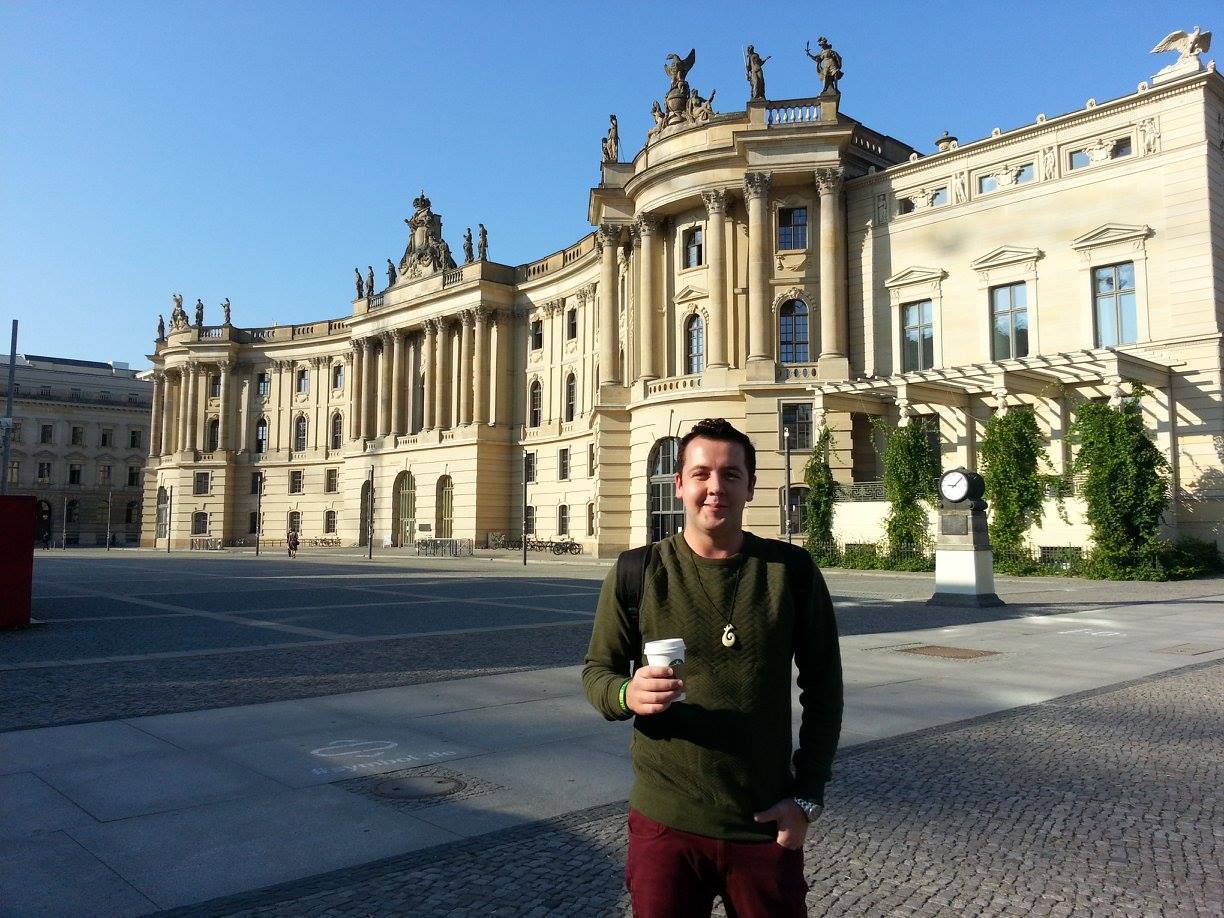 "Whatever you can't access, create it," says Lucas Medcraft, a UQ alumni who previously worked with the Institute of Modern Languages. Once upon a time, he studied a Bachelor of Arts at UQ majoring in German, founded the UQ German Club and was extensively involved with the Student Union, in particular the Queer Collective. 
"It was quite a while ago," he laughs, but his interests in those extracurricular pursuits opened his eyes to the vast potential for creating opportunities for queer students.
Whilst on exchange in Germany, he also participated in Australian Embassy initiatives and internships with local companies. Upon returning,  he gained work experience with Google Australia before pursuing his passion by taking up a role at UQ in their language school.
Coming from a mixed background, Lucas is proud of his Maori heritage and has always been passionate about languages and cultural diversity.
For him, working in that environment every day enabled him to connect with people from different backgrounds and to learn from them by sharing their stories.
"For me, it's about working in a place where you're given the opportunity to extend that knowledge and university is one of those places. 
At university, Lucas quickly immersed himself in campus life and was encouraged to join the Student Union and being appointed as a student representative to university governance boards in later years. "When I first started uni, I was out and gay-identifying but I realised going through uni that I was actually pansexual, after having various relationships and exploring my identity. I'd always wanted to get involved in queer activism on campus because it had been somewhat of an inspiration for me when creating a Gay-Straight Alliance at my secondary school."
"Actually, in high school, I had to give a speech to become a prefect and I outed myself in front of the whole school. It was a choice to stand up and be heard with the aim to create awareness and gain further accessibility to services for LGBTIQA+ students. I had the confidence then to do it because of the strong support I received from amazing teachers and Open Doors."
"However, I didn't realise the ramifications long term. For me, it was highly positive but it also meant that for other people who might be queer-identifying, they felt like it may not have perceived similarly because they saw how some had treated me poorly. There were definitely some challenges— but we're talking over 10 years ago."
Lucas believes that things have changed since then and hopes that there is less expectation for people to have to 'come out' anymore.
"It's a really positive thing to have changed but there's still a lot of stigma attached and there's many kids who even now are having extremely negative experiences — that's something I'm passionate about addressing, by trying to support young LGBTIQA+ people, and it's what made me get involved at university in the queer space."
Lucas was heavily involved with the UQU Queer Collective, visiting colleges to give awareness workshops including 'How to be a Good Ally', chairing panels and meetings, hosting market stalls and social events like the annual 'Queer Prom', not just for the Collective but externally too.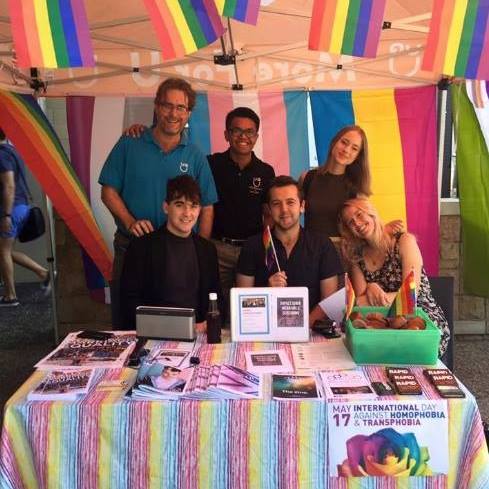 His pursuits soon turned external; becoming National Secretary of the Australian Queer Students Network, planning campaigns and rallies with other universities, lobbying politicians, organising a Sydney Mardi Gras float and connected with many LGBTIQA+ supporting organisations.
In 2015, a small not-for-profit organisation called Out for Australia approached him to assist in expanding it's Queensland chapter. It is one of the largest mentoring organisations operating nationally and it provides role models, mentors, events and support to students and aspiring LGBTIQA+ professionals.
"I was very lucky to interview for and receive the Queensland role of Outreach Coordinator and in 2016 I launched the Queensland Universities Diversity Network supported by university, business and community leaders including The Honourable Michael Kirby AC CMG."
"The network provided 100 queer students and staff with leadership training resources and we held community forums right across the state. In 2017, I was promoted to National Outreach Director which meant creating an outreach strategy from scratch and connecting with all Australian universities."
Regarding Pride Month and LGBT History Month, Lucas believes that they're not only an important part of the calendar year but also an important reminder that we have the right to live our lives authentically every day and that it is necessary in creating awareness for the community.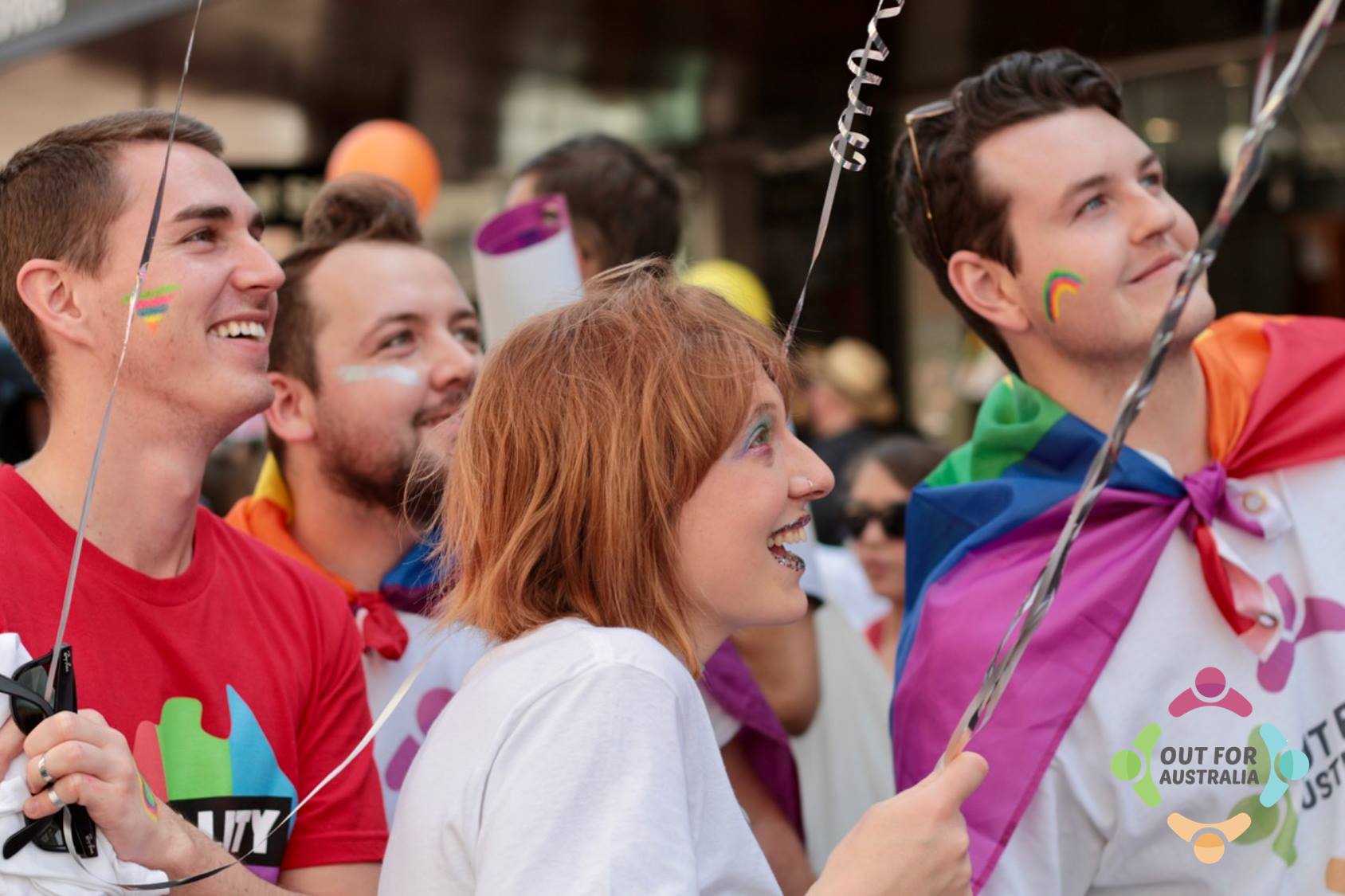 "We stand on the shoulders of those who came before us." This is something he learnt whilst involved in the marriage equality campaign in 2017 as a Brisbane Organiser for Australian Marriage Equality. He highlighted the importance of sharing their stories, acknowledging our privileges and promoting diversity and inclusion always.
He places significance on understanding intersectionality and providing tangible support to underrepresented groups, especially within the queer community, because tokenism does exist and the meaning of diversity is regularly manipulated. Lucas explained, "the point is that we shouldn't erase anybody's identity by not giving them a place at the table or an opportunity to be able to participate, to speak and be heard."
His advice for students wanting to get more involved in the queer community?
"Don't be afraid to ask for support or to take on leadership opportunities as they come. And if there isn't something that you can access, create it."
---
Article by Dianne Mai. 
Dianne is a final year student studying a dual Bachelors degree in Communication and Arts. She majors in Writing, Digital Media and Film and Television Studies. She also currently assists with coordinating the UQHASSLIFE Instagram account. 
Published: 8 October 2021