Translational Research in Creative Practice Symposium
In April 2017 the Translational Research in Creative Practice group at UQ hosted a symposium that aimed to:
Provide a forum for discussing and debating the theory and practice of Translational Research in Creative Practice
Identify current practices in Translational Research in Creative Practice
Foster dialogue amongst researchers
Identify potential collaborations for future Translational Research in Creative Practice
The symposium program featured keynote presentations from leading researchers and creative practitioners including:
 Dr Genevieve Lacey (Independent Classical Musician and Scholar),
 Professor Nikos Papastergiadis (Director of Research in Public Cultures, University of Melbourne),
 Associate Professor Alex Ruthmann (Music and Audio Research Laboratory, New York University)
 Senior Lecturer Angela Woods (Centre for Medical Humanities, Durham University).
The information below details the speakers at the symposium, and provides the abstracts for all symposium presentations.
Translational Research in Creative Practice (TRiCP) is a project funded by the Faculty of Humanities and Social Sciences Strategic Research Funding Scheme. Borrowing the term "translational research" from the medical sciences where it describes the "bench-to-bedside" work of translating knowledge created in the lab into everyday care environments, the TRiCP project sets out to examine the ways in which creative practice can serve to translate complex research in the Humanities into the public realm and interrogate the translational possibilities of creative practice research. The symposium allowed researchers who are producing creative research outputs, whose research investigates creative works and the creative process, and whose contribution across a range of disciplines draws on creative practice as a means of investigation and dissemination. The depth and scope of this program of research includes but is not limited to the following disciplinary areas and Fields of Research (FOR): 1901 Art theory and criticism; 1902 Film, television and digital media; 1904 Performing arts and creative writing; 1905 Visual arts and crafts; 2002 Cultural studies; 2005 Literary studies; 2202 History and Philosophy of specific fields.
Keynote Speakers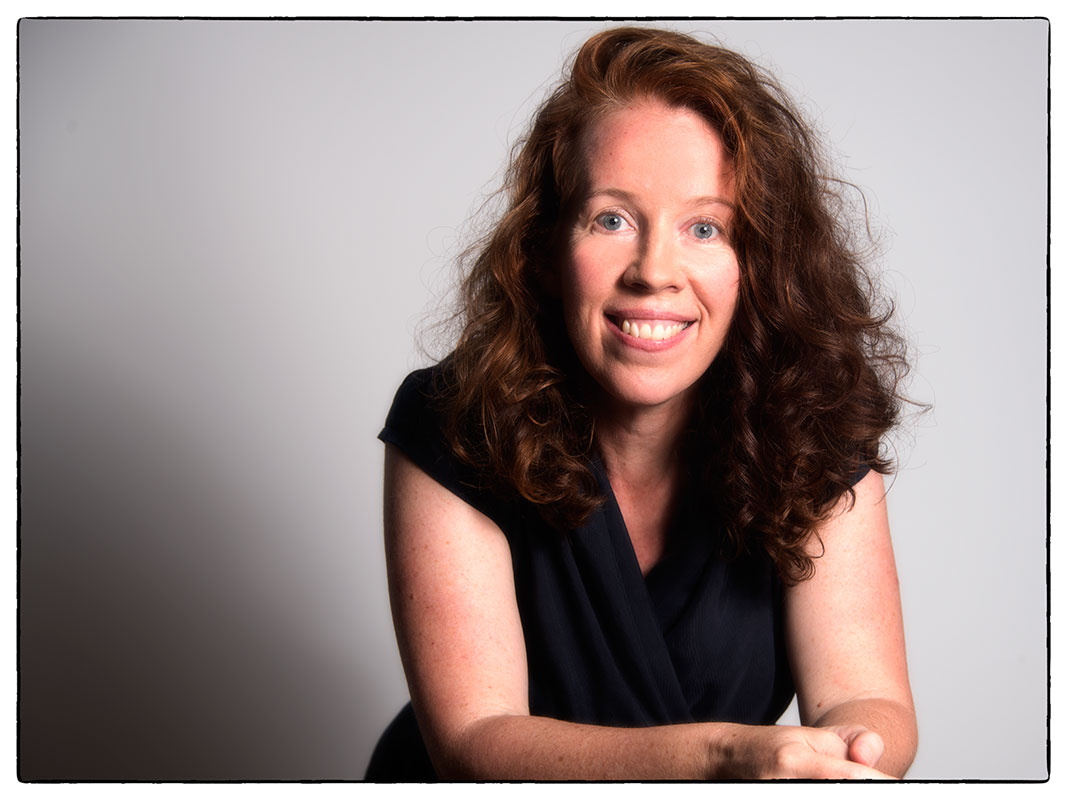 Genevieve Lacey is a recorder virtuoso, serial collaborator and artistic director, with a significant recording catalogue and a career as an international soloist. She creates large-scale collaborative works across radio, film, theatre and public art, and has premiered scores of works, written for her. Genevieve's music takes her into contexts as diverse as playing concertos at the Proms, performing in prisons and communities in remote Australia, for the Queen at Westminster Abbey, at the Lindau Convention of Nobel Laureates, on a Thursday Island oval with indigenous colleagues Black Arm Band, and for opening night of the London Jazz Festival. Genevieve has won two ARIAs, a Helpmann Award, Australia Council, Freedman and Churchill Fellowships and Outstanding Musician, Melbourne Prize for Music. She holds degrees (including a doctorate) in music and English literature from universities in Melbourne, Switzerland and Denmark. Genevieve is Chair of the Australian Music Centre, Artistic Director of Musica Viva's FutureMakers, guest curator and advisor for UKARIA.
Title: FutureMakers
Abstract: Musica Viva's artistic leadership program, FutureMakers, is translational research in practice. It combines hands-on creative practices, academic research, and life experience, alongside industry expertise from business and human-centred design, to brand creation. FutureMakers discovers and enables Australia's musical leaders of tomorrow. It builds on the work undertaken in the tertiary sector by providing early-career artists with mentoring support and a bespoke program over two years, including content around entrepreneurship, presentation skills, mental health, marketing and networking.
The learnings of FutureMakers musicians, and the research partnerships evaluating the program, have the potential to translate FutureMakers' thinking and methods to multiple artistic disciplines, providing methodologies, content, practices, opportunities and networks, which facilitate the careers of Next Gen artists, and pave the way for creative practices to flourish into the future. Alongside her consultancy work for FutureMakers, Genevieve Lacey enjoys a diverse life in music. Her keynote address hinges on her FutureMakers experiences, but also encompasses her wide-ranging interests and roles in the arts. Genevieve is a passionate advocate for the place of the arts at the heart of any healthy community.
---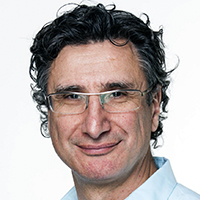 Nikos Papastergiadis is Director of the Research Unit in Public Cultures and Professor at the School of Culture and Communication at the University of Melbourne. He studied at the University of Melbourne and University of Cambridge. Prior to returning to the University of Melbourne he was a lecturer at the University of Manchester. Throughout his career, Nikos has provided strategic consultancies for government agencies on issues relating to cultural identity and worked on collaborative projects with artists and theorists of international repute, such as John Berger, Jimmie Durham and Sonya Boyce. His current research focuses on the investigation of the historical transformation of contemporary art and cultural institutions by digital technology. His sole authored publications include Modernity as Exile (1993), Dialogues in the Diaspora (1998), The Turbulence of Migration (2000), Metaphor and Tension (2004) Spatial Aesthetics: Art Place and the Everyday (2006), Cosmopolitanism and Culture (2012), Ambient Perspectives (2013) as well as being the editor of over 10 collections, author of numerous essays which have been translated into over a dozen languages and appeared in major catalogues such as the Biennales of Sydney, Liverpool, Istanbul, Gwanju, Taipei, Lyon, Thessaloniki and Documenta 13. He is a Fellow of the Australian Academy of the Humanities, Fellow of Cambridge Commonwealth Trust, Member of Clare College Cambridge, Visiting Fellow at the University of Tasmania School of Art, Advisory Board Member to University of South Australia School of Art and Architecture, and co-chair of the Greek Centre for Contemporary Culture.
Title: Translations
Abstract: Throughout my work I have been interested in the asymmetry between translations, the role of the intransigent and incommensurable elements in translation, and the use of translation as a concept for understanding both aesthetic creativity and social transformation. In this lecture I will examine the influence of key thinkers on translation from Walter Benjamin in literary theory to Naoki Sakai in cultural theory, in order to examine the way this concept has been useful for understanding the self understanding of migrants and exiles living in diaspoic contexts, the powerful creative leaps achieved by indigenous artists when they sought to bridge different worlds, and the capacity of people to conduct cross-cultural exchanges in what we have called the transnational public sphere. Throughout this lecture I will be drawing on my earlier studies on John Berger, (Modernity as Exile, 1993) Jimmie Durham (The Turbulence of Migration, 2000), the Papunya Tula artists (Cosmopolitanism and Culture, 2012) and the more recent project on linking large screens in Seoul and Melbourne, (Ambient Screens, 2016).
---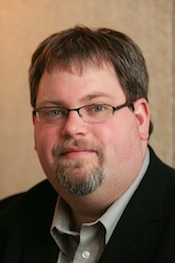 S. Alex Ruthmann is a researcher, educator, and musician whose research and practice explores new media musicianship, creative computing, the creative processes of young musical creators, and the development of music and media technologies for use in school- and community-based youth programs. He and his collaborators are the recipients of two National Science Foundation grants exploring the interdisciplinary teaching of computational and musical thinking. Ruthmann currently serves as President of the Association for Technology in Music Instruction, Past Chair of the Creativity special research interest group of the Society for Research in Music Education, as Co-Editor of the International Journal of Education & the Arts, and Associate Editor of the Journal of Music, Technology, and Education. He also serves on the editorial/advisory boards of the British Journal of Music Education and International Journal of Music Education: Practice. Ruthmann received an interdisciplinary B.Mus. degree from the University of Michigan in Music and Technology, and M.Mus. and Ph.D. degrees in Music Education from Oakland University. Active in social media, you can follow his curated posts on music learning, teaching and technology as @alexruthmann on Twitter and on his research blog http://experiencingaudio.org/.
Title: Collaborative Music experience design as a translational research
Abstract: The NYU Music Experience Design Lab (MusEDLab) researches and designs technologies and experiences for music making, learning, and engagement together with students, educators, non-profit, and industry partners. Collaboration and co-design is at the center of our research and creative development process where end-users and commissioning partners work together to generate, translate, and create new knowledge and musical expressions. This presentation will provide a window into the iterative, co-design process with our end users (students, educators, audiences), commissioning partners, and MusEDLab researchers and staff. In particular, I will illustrate these processes through a presentation of our recent collaborations with the New York Philharmonic digital archives and education teams as we create new technologies & experiences for classical music audience engagement and learning. I will also highlight a new collaboration between MusEDLab composer-in-residence Keith Patchel and Carter Emmart, Director of Astrovisualization at the Hayden Planetarium of the American Natural History Museum, via their MARSBAND project where live musical improvisations guide the exploration of astronomical visualization data as part of an interactive, translational exchange through scientific and musical exploration.
---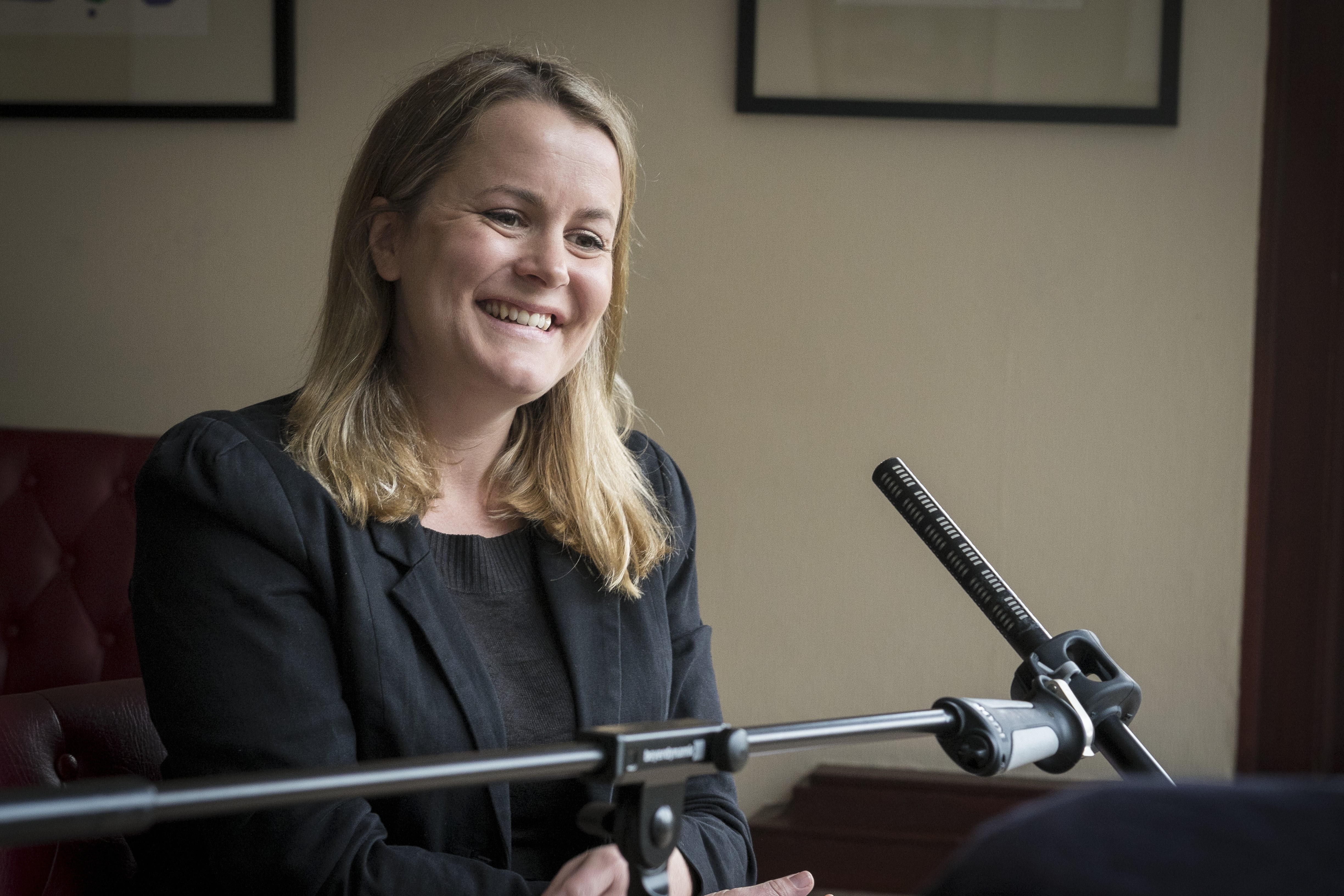 Angela Woods is Senior Lecturer in Medical Humanities at the University of Durham. Her research explores the dis/continuities between theoretical and subjective accounts of experiences typically regarded as unusual or pathological. Since 2012 she has been Co-Director of Hearing the Voice, a large interdisciplinary research project investigating the phenomena of hearing voices, currently funded by a £3m Wellcome Trust Collaborative Award in Humanities and Social Sciences. Angela has played a key role within Hearing the Voice facilitating collaborations between project researchers, experts by experience, and individual artists and arts organisations, locally, nationally and internationally. This work, which contributed to an impact case study rated as 4* in the 2014 UK Research Excellence Framework, reflects her ongoing commitment to fostering interdisciplinary and cross-sector approaches to the study of human experience, and to changing public understandings and stigmatising misconceptions of hearing voices. 
Title: Translational research in the critical medical humanities: A case study  
Abstract: Hearing the Voice is a large interdisciplinary study of the phenomena of voice-hearing – or auditory verbal hallucination – based at Durham University in the UK. Our international research team includes academics from cognitive neuroscience, cultural studies, English literature, history, linguistics, medical humanities, philosophy, psychology and theology, and working closely with clinicians, artists, voice-hearers and other 'experts by experience.' The project started in 2012 and has secured eight years of generous funding from the Wellcome Trust.
In order to reflect upon ways in which the work and the working methods of Hearing the Voice can contribute to the discussion of translational research in creative practice, this paper will first locate the project within what we have argued is a 'critical' medical humanities characterised by notions of entanglement and experimentation. In the spirit of Working Knowledge – an initiative launched in 2015 to document the practices, not just the aspirations, of interdisciplinary researchers – I will go on to discuss three aspects of our work in which creativity plays a central role: (i) the Writers' Inner Voices project, (ii) our recent major exhibition Hearing Voices: Suffering, Inspiration and the Everyday; and (iii) the formal appointment of a Creative Facilitator.
Top of page
Research Presentation Abstracts
Abad, Vicky – Vicky.abad@uq.edu.au
Translating knowledge from research to practice to support everyday music making in the home
Parents have engaged in creative musical partnerships with their children since time began. Modern technology and recent changes to parenting practices have impacted on the way parents use music with their children, as has knowledge about the role of music in early childhood development.  One of these changes is the enrolment of very young children in formal music programs (Music Early Learning Programs, MELPs). This paper outlines how research findings were used to reinforce clinical practice through identifying how MELP attendance reinforces and supports everyday music making in the home. Narrative case studies were used to present the stories of five families, and themes were identified for reasons why parents attended MELPs and their hopes for attendance. Ways in which attendance influenced and shaped music use in the home were then identified and labelled. This creative approach to research allowed for everyday musical moments to be captured and explored, documented and shared in ways that empowered both the families and the MELPs involved in the study.
Akagawa, Natsuko – n.akagawa@uq.edu.au
Mammals of Creativity
Centred in the field of Heritage and Museum studies my current research focuses on understanding how tradition is transmitted, created, recreated and perceived in different socio-cultural contexts. In particular, it investigates the importance of the skill, which is embodied in a person, as being integral to the process of creation. It emphasizes the importance of the meaning ascribed to an object, event or practice as well as what is being perceived. I am also investigating what is happening in the space for transmitting tradition, how identity is addressed and recreated through transmission and creative practice.
Arden, Holly – holly.arden@uq.edu.au
UQ Art Museum: spaces for transdisciplinary research
How can university art museums contribute to higher quality learning outcomes for students and pioneering research outcomes for academics across all disciplines of the university? This presentation discusses the ways in which UQ Art Museum is approaching these questions, and aims to make new creative spaces for transdisciplinary research. Dr Holly Arden is Senior Education Manager at UQ Art Museum and convenes UQ's Visual Arts Curating and Writing Course in the Art History department.
Ballantyne, Julie – j.ballantyne@uq.edu.au
Designing and managing music festival experiences to enhance attendees' psychological and social benefits
Attendance and participation at popular music festivals has become an important and increasingly common experience for people in many Western societies, yet little is known about the kinds of benefits visitors perceive they gain as a result of attending. This research is an example of examining a musical event through the lens of psychology and tourism studies.  Specifically, it explores attendees' perceptions of the psychological and social benefits associated with their attendance at the Woodford Folk Festival in Queensland (Australia). Based upon the research findings, music festival management strategies are suggested to improve the design of festival experiences to better cater to the artistic, musical, social and psychological needs of attendees thereby increasing the impact and depth of the experience.
Barrett, Margaret – m.barrett@uq.edu.au
"It makes me super-duper happy!": Translational outcomes from participation in the National Music Teacher Mentoring Project
The National Music Teacher Mentoring Program aims to improve the quality of music teaching in Australian primary classrooms by pairing experienced music educators with generalist classroom teachers in a mentoring environment. Devised by highly respected conductor and educator, Richard Gill OAM, the program employs a "cascade model" of mentoring practice. The Commonwealth Government has provided funding for the program to be piloted in a number of states and territories until mid-2017. The program has been implemented in NSW, Victoria, Western Australia and The Northern Territory with the support of their respective departments of education. An evaluation of the National Music Teacher Mentoring Program (2015 – 2017) is addressing the following questions:
What difference has mentoring made to the confidence and competence of generalist classroom teachers in the teaching of music?
What difference has mentoring made in the classroom to student engagement and outcomes in music and other areas?
Data were generated through three inter-related strands:
Mentoring in the field
Reflecting on the mentoring experience
Life and learning outcomes for children
Data generation included: interview (principals, mentors, TBM and children), observation and discussion schedules (mentors and TBM), pre and post mentoring singing tests (children) and pre and post mentoring surveys (children). This presentation will provide an overview of the translational outcomes of participation for children, teachers, mentors, and schools.
Blasi, Gabriella – g.blasi@uq.edu.au
The Shape of Time: How Terrence Malick's Films Change Philosophy
This short presentation will present the question of how the cinematic articulation of meaning produces philosophical thought in Terrence Malick's films. In my PhD research, Malick's films are ideal case studies to articulate what Walter Benjamin recognised as an aesthetic reconfiguration of the subject­–object position operating in modern culture. Through an investigation of the nature­–culture divide that pervades Malick's narrative and formal elements, my research addresses how Malick's specifically cinematic articulation of meanings contributes to philosophical thought.  In this presentation, I will limit myself to show a series of key images that have motivated and guided my PhD research. From the early films Badlands and Days of Heaven, to the Thin Red Line, The New World and the most recent The Tree of Life, To the Wonder and Knight of Cups, Malick's films present consistent meditations on temporality, expressed in the form of historical, rather than mythical, relations to nature. I claim that Malick's films historicise nature and contribute to what Benjamin would term a renewed philosophy of history operating in present culture. This renewed philosophy, in Malick, takes the shape of new human relations to nature, science and technology in the present age.
Davidson, Robert – r.davidson2@uq.edu.au
Music composition and linguistics: Stalin's piano as a musical exploration of prosody
Stalin's Piano is a major piano composition by Robert Davidson that will be premiered by at the 2017 Canberra International Music Festival. Structured around recorded speeches of artists and politicians (including Joseph Stalin and his favourite pianist Maria Yudina), it both builds on and informs findings in linguistics and musicology, which complement its other artistic aims. Prosodic features have been found (Mary & Yegnanarayana 2006) to distinguish individual speakers; these features include mean pitch value of the fundamental frequency (F0), peak F0 , pitch interval, normalized pairwise variability index (nPVI), measuring the rhythmic contrast in a sequence of syllables, variability of pitch height and interval between successive syllables. Analysis of speech recordings to locate such features is used to inform compositional approaches to prosody, with the aim of depicting individual speakers in a sonic "portrait" that emphasises these features as musical signatures. This approach yields both engaging methods of making music and new detail in characteristic features of individual speakers' prosodic style, as it promotes more intuitive perception of larger-scale patterns that supplement rigorous analysis.
Doherty, Sky – s.doherty@uq.edu.au
Journalism Design: methods for innovative practice
As technologies become increasingly immersive and pervasive journalists may need to imagine new ways to tell stories and perform their democratic function. While standard story formats have been adapted to digital and social platforms, it is unlikely they will work so easily in future computational environments. Part of the problem is that established approaches to journalism research tend to focus on existing practice, rather than the future of that practice. Indeed, there is a view that common observational and critical approaches are insufficient to deal with a changing information environment. This presentation argues that interaction design is a way for journalism to imagine new possibilities for practice. Interaction design is a practice-led approach to research that is good for addressing complex situations and imagining alternate futures. It is concerned with the intersection of people and technology, and aims to design for specific contexts. This presentation outlines how interaction design methods, including design sketching and low-fidelity prototypes, have been used to develop new concepts for journalism. It includes a prototype framework for designing for journalistic value.
Flynn, Libby – l.gleadhill@uq.edu.au
Down Memory Lane: Using Participatory Action Research approaches to instigate organisational, environmental and behavioural change in aged care homes throughout rural Queensland
The following paper reflects upon a year-long project funded by the Queensland government which saw music therapy consultants review and research the perceptions and practices of Silver Memory Radio station in aged care homes throughout rural Queensland. Adopting approaches from a Participatory Action Research model, examples will be provided of how inclusive collaboration alongside the provision of knowledge and education assisted to empower all participants (staff, residents, and industry partner), providing the capacity and avenue for meaningful change on an organizational and environmental level. The paper will conclude with a discussion on the bidirectional nature of translational research, especially within the discipline of music therapy. Particular reference will be given to the Down Memory Lane research project which aimed to examine through a scientific lens whether the newly designed radio segment reduced agitation during sundowning.
Hainge, Greg – g.hainge@uq.edu.au
Translating difficulty
Much of my work in different disciplines (literature studies, film studies, sound studies, photography studies) is concerned with grappling with very "difficult" texts. When thinking about this work in terms of its "translatability" to more public contexts, then, a double bind is encountered, for one could suggest that it is because of this "difficulty" that academic work is all the more valuable to help translate work into the public sphere, yet the very difficulty of the work often dictates that the unpacking of the work must retain the complexity and difficulty of the original, thus potentially only compounding the problem encountered in the first place. In this paper I will talk to this problematic, arguing that the key to translating difficult work into a broader public sphere is to retain its complexity rather than attempt to attenuate it, leaving the researcher of such works with a particular challenge that can, nonetheless, perhaps be overcome via various dissemination strategies.
Hubbell, Amy – a.hubbell@uq.edu.au
Remembering Trauma in Franco-Algerian Literature and Art
Since their exile from Algeria in 1962, the country's former French citizens – commonly known as Pieds-Noirs – have been recreating their homeland in literature and art. While initial depictions of Algeria propagated in France were largely nostalgic recreations that celebrated European contributions to the colony as well as the natural splendor of the country, in the last decade, visual and literary representations of Algeria have taken a noticeably violent turn. Images of terrorism, torture, war and death during the war for Algerian Independence have been increasingly propagated in oral, visual and written testimony. My research broadly examines the ways in which Algeria has been remembered by its former inhabitants in France and how trauma has been expressed in both nostalgic and violent representations of the lost homeland.
Klein, Eve – e.klein@uq.edu.au
Red River: Multimodal Storytelling from the Vernacular to the Mythic
Red River is a new Australian opera drawing together electronics, chorale, soundscape, vernacular theater, mythic storytelling and an immersive head-mounted 360˚ video installation. The Red River creative team is employing a multimodal approach to storytelling to immerse its audience in a sensory landscape so they can comprehend the impact of drought on regional and remote Australian communities. This paper will present a composer's viewpoint on how music can be used as a translational device, distilling complex emotions, environments and narratives into a succinct yet complex experience. An important component of this process is the collection of sonic artifacts used in the compositional process: capturing field recordings on remote properties where the dams have dried; collating first person accounts of foreclosure, the slaughter of animals, and suicides from farmers and community workers; transcribing the rhythms of machinery, birds, beasts and weather as they move across the landscape. Reflecting upon fieldwork in locations like Mt Isa, Emerald and Winton, this paper argues that in utilising real-world sonics as the basis of larger musical structures the composer acts as both an interpreter and world-builder.
Manley, Rob – robert.manley@uqconnect.edu.au
Community and musical engagement strategies to foster sustained participation from contemporary audiences for classical music: A duo residency in Rockhampton
This project aims to address problems concerning perceptions about the role of classical music outside of metropolitan areas in Australia by designing, implementing and evaluating innovative methods of audience engagement in a performance context. This is being undertaken as a dual case-study project, which trials methods of community engagement and musical engagement. The first project adopted the form of a 1.5-week chamber music residency in Rockhampton in July 2016 and was carried out by Eureka Duo (Robert Manley – cello/piano; Emily Sheppard – violin). The second project (currently underway) comprises interviews and surveys in Rockhampton to determine key stakeholder perceptions of performance engagement practices.
Murphy, Patrick – p.murphy5@uq.edu.au
First Encounters: Interpretative development in two new works for solo cello – Insurgence by Paul Dean and Blood Water Wine by James Ledger
Developing the first performances of these new works involved a variety of processes, including composer-performer workshops, score analysis and extensive score revision in response to composer-performer collaboration. Contrast emerged between the two works in terms of creative agency and how it was distributed within the composer-performer relationship. While Insurgence relied heavily on performer input in conceptualising, notating and interpreting the work, Blood Water Wine involved negotiation and analysis around a more concrete sense of the score's authority. The project raises questions around the locations of creative agency in the performance of new works. This project demonstrates that there is a continuum of possibility for performer intervention and involvement in developing meanings and understandings around a new work, documents how that collaborative process has manifested in two instances, and presents the outcome of that process in the form of new performed artistic works.
Potter, Warwick – w.potter@uq.edu.au
Youth and the Enfant Terrible: a Practice-based autoethnographic instrumental case study documenting young musicians performing Walton's Belshazzar's Feast in 2016
Belshazzar's Feast (B.F.), by an enfant terrible of the Roaring Twenties, Sir William Walton (1902 – 1983), has been performed by a variety of ensemble demographic and standard since its world première in 1931. In 1972, for example, as part of Walton's 70th birthday celebrations, a performance of B.F. occurred, in the presence of the composer, performed by the Leicestershire Schools Symphony Orchestra accompanying mostly youth voices. There continue to be regular performances, mainly in the United Kingdom, which use professional orchestras and noted amateur adult choirs. Within Australia, recent performances have included the Sydney Symphony Orchestra in 2016, Sydney Youth Orchestra in 2014, and the University of Western Australia Choral Society in 1989. There have, however, been very few performances of B.F. in which both orchestral and choral forces were drawn from the youth sector. This original investigation is a Practice-based autoethnographic instrumental case study. It describes the production processes faced by an Orchestral Portfolio Conductor directing Walton's 1931 masterpiece with this entirely younger ensemble demographic.
Rojas-Lizana, Sol – i.rojaslizana@uq.edu.au
Graphic Novels and their engagement with History and Trauma
The Graphic Novel (GN) is a creative practice which can engage audiences with history. Examples include Maus (1986, 1992), Persepolis (2008) and Waltz with Bashir (2008). In 2014, my brother and I published the autobiographic GN Historias Clandestinas. This memoir narrates, from the perspective of children, some of the traumatic and violent events that occurred during the Chilean dictatorship from 1973 to 1988. It has since been used by the Chilean government as didactic material for the teaching of history, and for promoting dialogue and reconciliation. It is currently being adapted into an animated documentary funded by the Chilean government. Our GN was developed over four years in which we researched, selected, and adapted the most important historical moments of that period, together with its most iconic images. These were the background to a story of a family resisting the dictatorship by harbouring highly wanted activists for a decade and by participating in clandestine activities. We consulted with experts in graphic design, filmmaking, literature and cultural studies to make the story accessible to a global readership. What has made this book successful is the highly personal perspective it takes within a historical context, which allows the reader to closely relate to these events.
Viney, Liam – l.viney@uq.edu.au
Reviving the four-handed monster – performing new Australian music for piano duet
The Australian Music Centre's database lists very few compositions for piano duet from recent decades by established composers, with the majority pedagogical in nature. There are no recordings available of exclusively Australian piano duet repertoire. Between 2010 and 2016, the Viney-Grinberg Piano Duo sought to address the problem of whether the piano duet could function as a site of substantial musical interest through commissioning and premiering major new works by Australian composers. The first outcome of this project was a collaboration with Queensland Ballet involving choreographic integration of the duo onstage in performance. The second outcome was a commercially-released CD featuring premiere recordings of four substantial Australian piano duets. The scale and scope of these performances suggests that the piano duet can function as a site of musical innovation and collaboration. The recording demonstrates the vitality of a form of music making that impacts the lives of pianists. By promoting a collaborative and social form of pianism, this work shows that pianists' traditional soloistic focus and disposition can be moderated by engaging in the challenging genre of piano four hand performance. The CD has been broadcast nationally and internationally, and is disseminated by Universal Music in both physical and digital formats through distributors such as Amazon and Naxos.
White, Jessica – Jessica.white@uq.edu.au
Storifying Science: Translating Environmental Concerns through the Mode of Ecobiography
What can the writing of a 19th century English lady of leisure transplanted to the first European colony in south-west Western Australia have to say about our environment? More than one might initially think. This paper examines how the mode of ecobiography, a form of life writing which represents the imbrication of a self with their environment, can represent the critical importance of our environment. Using the story Georgiana Molloy, who through her botanical endeavours became known as Western Australia's first female scientist, it demonstrates how European classification systems and land management methods were applied to an environment to which they were grossly unsuited, and how the ramifications of this are resounding today. In doing so, it demonstrates how stories can be used to convey scientific information which is critical to our survival in the Anthropocene. It argues that creative writing is useful to the translation and communication of science to new audiences, both within and outside the academy.
Zhukov, Katie – k.zhukov@uq.edu.au
Giving voice to women composers: Translating creative works from page to sound
Despite the general acceptance of equal rights for women in the Australian society today, women composers still struggle to have their works heard in live and/or recorded performances. Even the celebrated Australian composer Elena Kats­‐Chernin received commissions for 'serious' works only after achieving commercial success. Eminent composers such as Mary Mageau and Betty Beath are recognised more overseas than in Australia. I discovered works by Iris de Cairos‐Rego in the National Library of Australia in mid 1990s. This began my journey of researching other forgotten female composers and recording two CDs: Ragtime, Dreams and Visions and Six Profiles of Australian Women Composers. Various tracks from these CDs have now been broadcast on ABC Classic FM and Radio Arts Indonesia hundreds of times. My collaboration with two composers in the process of recording their works was documented in a book chapter on collaborative re‐creation. I commissioned new works from 15 female composers for the Australian Women Composers' Piano Anthology. This new publication has given a platform for both established and emerging female composers. My campaign for music by Australian women composers over the past 20 years has helped bring their creations to life.
Top of page
Panels
Translational Research and the Medical Humanities
Chaired by Amelia Barikin, with Karin Sellberg, Andrea Bubenik, Emily Poore.
Researchers from the medical humanities are consistently engaged with translating materials and ideas from very different disciplines in their work. What kinds of challenges does this process involve, and how might it relate to a broader frame of translational research in creative practice? Join Andrea Bubenik (Senior Lecturer, Art History), Emily Poore (PhD Candidate, Art History), and Karin Sellberg (Postdoctoral Research Fellow, IASH), as they reflect on aspects of translation in their own research and curatorial projects, and participate in a group discussion.
Bubenik, Andrea – a.bubenik@uq.edu.au
Andrea Bubenik is Senior Lecturer in Art History at the University of Queensland in Australia.  She is the author of Reframing Albrecht Dürer: The Appropriation of Art, 1528-1700 (Ashgate, 2013). Exhibitions curated by Andrea include Five Centuries of Melancholia (University of Queensland Art Museum, 2014), and the forthcoming Ecstasy: Baroque and Beyond (University of Queensland Art Museum, 2017). Her areas of research include links between art and science in the early modern period.
Poore, Emily – emily.poore@uqconnect.edu.au
Emily Poore is a PhD (Art History) Candidate at UQ, where she is investigating the therapeutic functions of Renaissance images of wounded skin. She has worked in the pathology sector as a microbiologist and in 2015 co-curated Wunderkammer: The Strange and the Curious at UQ Art Museum.
Sellberg, Karin – k.sellberg@uq.edu.au
Karin Sellberg is a postdoctoral research fellow at the Institute for Advanced Studies in the Humanities. Her research and teaching focuses on the history of early modern medicine and theories of care and embodiment. She is currently involved in setting up a medical humanities research network at UQ.
Translational research in creative practice and the ARC: Challenges and opportunities
Panel discussion of chaired by Margaret Barrett, with Aidan Byrne, Campbell Gray, John Macarthur and Graeme Turner.
Top of page