Do you have some extra time on your hands now that exams are done? Have you always wanted to give back to your community, but not quite sure how? Do you need more experience to put on your resume? Volunteering is a great solution. With lots of different places and ways to volunteer, there are plenty of opportunities that may be right for you!
My volunteering journey started when I decided to volunteer for the Visitor Information Centre located near the Glasshouse Mountains, on the Sunshine Coast. As a local kid and unemployed University student, I thought it was a good opportunity to begin getting some work experience. My days at the Centre included opening and/or closing, greeting tourists, giving directions, stocking, and handing out brochures, selling local produce, and office work. I also had the chance to chat and work with some amazing people that I probably would not have had the chance to meet otherwise. I was able to be part of a team of workers with a common goal.
Beth Mahoney, the Visiting Service Coordinator for Visit Sunshine Coast, describes the team of volunteers as "passionate ambassadors… the team are a wealth of knowledge to all guests to the region, and they take pride in sharing their local knowledge with visitors".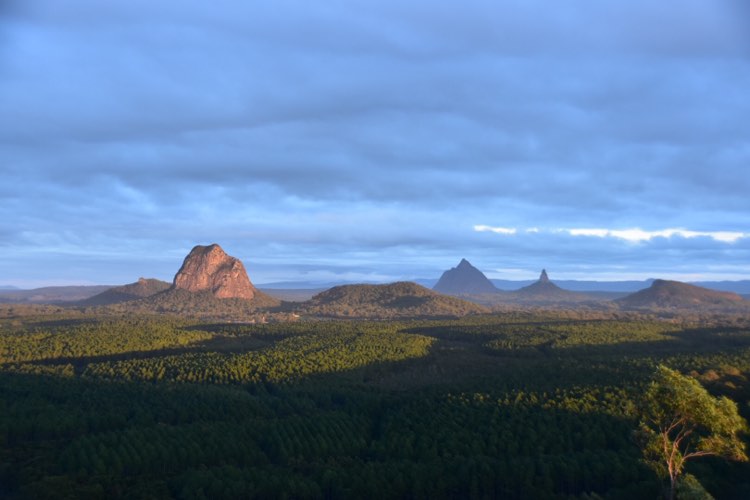 Prior to volunteering here, I did not have any work experience. The Information Centre gave me a taste of what working is like. I learned the importance of being sufficiently prepared in order to provide quality service to visitors. Within my role I developed strong communication, teamwork, and time management skills to cope during busy periods at the Centre.
On a personal level, it was always very rewarding to meet new people and hear their stories. Sometimes the free service that the Centre provided helped people find where they were going or informed them about the availability of services. Other times, we would recommend local attractions and businesses for people to visit on their trips. I really enjoyed helping people out, and I felt that I was giving back to a region that had given me a lot.
Maybe having read this, you're thinking that it would be nice to help out at a place near you that relies on volunteers, or simply to get some experience while getting better connected with your community. UQ rewards students for hours volunteering as well as participating in other useful opportunities with the Employability Award. UQ has a variety of volunteering opportunities at the many UQ events held through out the academic year.
Sites such as Go Volunteer and Volunteering Queensland are good places to search for other opportunities that fit your needs and abilities. Or perhaps you found my experience interesting and would like to help out at a Visitor Information Centre. You can apply directly in store or search for the centre near you online. There are 112 centres in Queensland alone including mobile Visitor Information Centres, and they are always in need of people to donate their time and knowledge. 
By Nathan Wood, HASS student. Photo courtesy of Craig Freeman 
---
UQ Employability Award 
The Employability Award is a structured program that recognises the personal and professional development you can gain from your involvement in activities above and beyond your academic studies. Students benefit not just from the experience of the program but also to be recognised as a UQ Future Leader, and nomination into the UQ Futures Leader Program, gain access to VIP workshps and events and gaining a sense of belonging to the UQ Community.  Read more here.