About
The Greek krisis means 'to decide, a point at which a change must come.' In Queensland, the COVID-19 crisis is altering life in ways that were unimaginable even a few weeks ago. While this is undeniably frightening, we also see it as a moment of possibility when we are outside the old way of doing things, and something new and better seems within reach.
Now we want to inspire you to imagine this as a turning point on the way to a better future world.
To do this, we will immerse you in the art in the world building. Once the domain of science fiction writers, now media creators, educators and innovators are using this storytelling tool to create thought experiments and imagine lived environments.
The project is open to high school and university students from across Queensland. We can't wait to receive your postcards!
When
Starting April 22, we will produce a short writing lesson with a challenge, every two weeks. Each challenge will help you write back to us with your own postcard from future Queensland. Find our writing lessons here. 
Then we will choose some of our favourites to publish to the website as a snapshot of a world that could be. Corella Press, UQ's student-led publisher, will produce a chapbook of some of the best entries at the completion of the project.
| Upcoming lessons | Lesson release date | Send us your postcard by |
| --- | --- | --- |
| Lesson 1 | Wednesday 22 April | Sunday 3 May |
| Lesson 2 | Wednesday 6 May | Sunday 17 May |
| Lesson 3 | Wednesday 20 May | Sunday 31 May |
| Lesson 4 | Wednesday 3 June | Sunday 14 June |
| Lesson 5 | Wednesday 17 June | Sunday 28 June |
 Contacts
WISH YOU WERE HERE! Postcards from Future Queensland is an initiative run by The University of Queensland, with support from UQ's School of Communication and Arts, Centre for Critical and Creative Writing, AustLit and Corella Press.
UQ's Associate Professor Kim Wilkins and Dr Helen Marshall will become familiar faces as you tune in to our fortnightly writing lessons.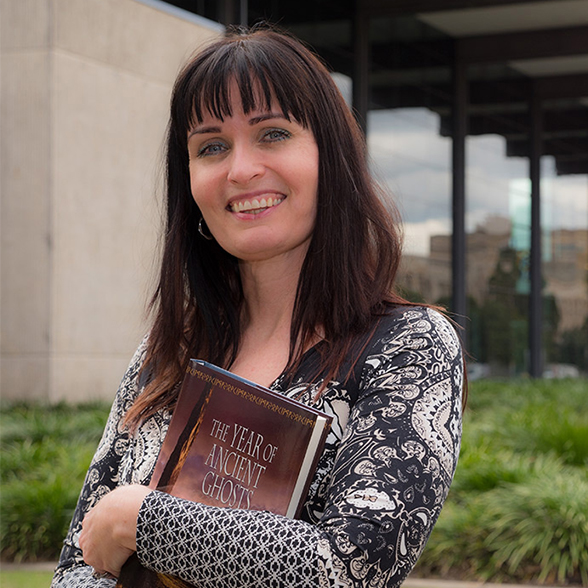 Associate Professor Kim Wilkins researches writing, publishing, and book culture at The University of Queensland, and has taught creative writing for twenty years. She is the author of 31 novels and is published in 21 languages, both under her own name and under the pseudonym Kimberley Freeman. She firmly believes that writing makes everything better. Contact Kim via email.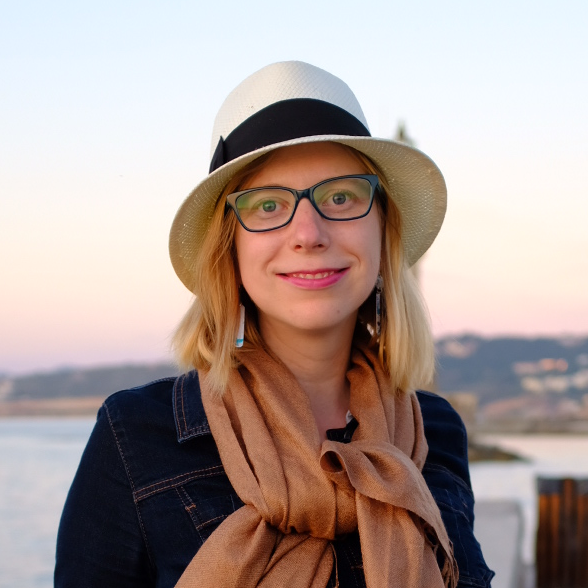 Dr Helen Marshall is a Senior Lecturer of Creative Writing at The University of Queensland. She has won the World Fantasy Award, the British Fantasy Award and the Shirley Jackson Award for her two collections of short stories. Her debut novel The Migration argued for the need to remain hopeful, even in the worst circumstances. It was one of The Guardian's top science fiction books of the year. Contact Helen via email.