Lisa Featherstone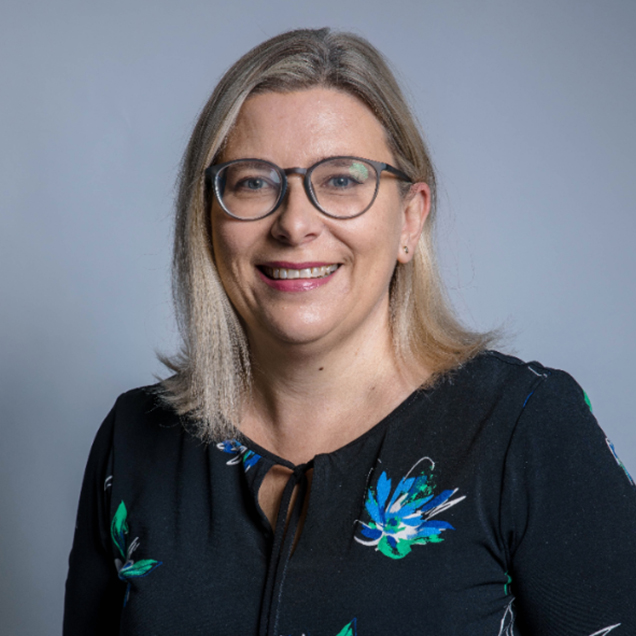 I am an Australian historian whose research focuses on sexual violence in Australia's recent past. I have published widely on sexual crimes, including sexual assaults on women, child sexual abuse, and rape in marriage. I am currently writing on ideas of consent and sexual assault, and the ways that current ideas of sexual and bodily autonomy were formed in place and time. Across my work, I am interested in the interplays between individual bodies and the institutions of law and medicine.
I am the author of three monographs, Sexual Violence in Australia, 1970s-1980s: Rape and Child Sexual Abuse (2021); Let's Talk About Sex: Histories of Sexuality in Australia from Federation to the Pill (2011); and Sex Crimes in the 1950s (co-authored with Andy Kaldelfos, 2016). The latter was shortlisted for the NSW Premier's Prize in 2017. My work has been funded by an Australian Research Council Discovery Project, "Sexual Offences, Legal Responses and Public Perceptions: 1880s-1980s", held with Andy Kaladelfos, Carolyn Strange and the late Nina Westera. I am currently the lead investigator on a UQ Strategic Investment grant entitled "Sexual Violence and the Limits of Consent". An interdisciplinary project, it brings together researchers from across UQ to examine the possibilities and problems of affirmative consent, with an aim to provide evidence-based knowledge to researchers, government, educators, and front-line groups.

Robin Fitzgerald
I am a criminologist with research interests in punishment, society and state responses to crime. I have taught, supervised higher degree students and conducted research on legal responses to domestic and family violence for over a decade, and currently work on an Australian Research Council funded research project exploring the application of non-fatal strangulation laws. Much of my current work is focussed on the unequal consequences of the state reliance on criminalisation as the primary societal response to domestic and family violence. I am also interested in the interface between public opinion and government responses to crime and victimisation. I have led an Australian Research Council funded research project that explored public opinion, sentencing and parole in Australia, and am currently completing a book related to the project.

Barbara Masser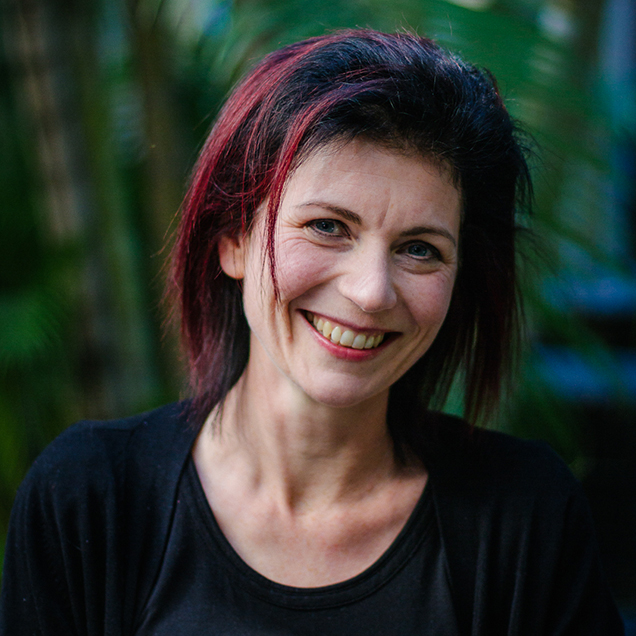 I am an applied social psychologist who focuses on gender, sexism, and stereotyping. My initial research in this area focused on ambivalent sexism, and specifically identifying the contexts in which negative effects of a subjectively positive form of sexism – benevolent sexism – were observed. This work led me to examine the role of sexist beliefs in perceptions of, and reactions to, victims of sexual assault. From this, my interest broadened to consider the role of sexism and stereotyping in perceptions of, and reactions to, victims of sexual violence and intimate partner violence. I supervise HDR and honours students in these areas, and am currently part of a team working with the Queensland Police Service to revise their training in these (and other) areas. At UQ, I currently sit on the Vice-Chancellor's Advisory Committee on Sexual Assault and am collaborating with Student Services in an evaluation of the UQ Consent module.

Karen Healy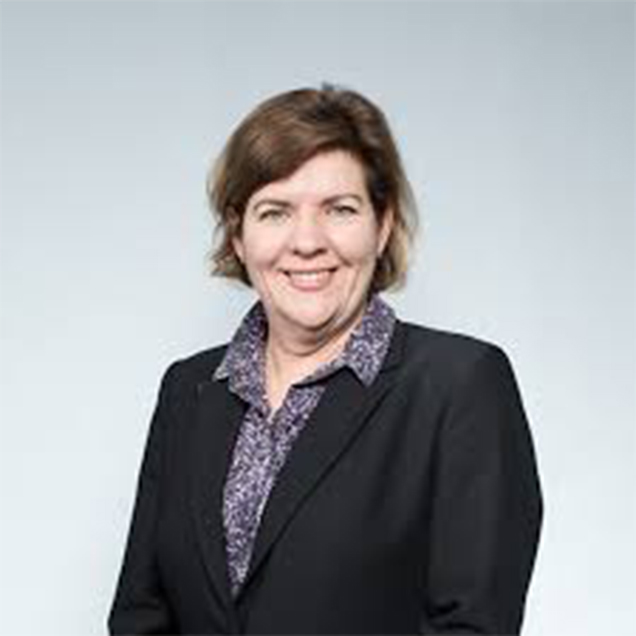 I am a researcher and educator in the fields of social work and social policy. My research focuses on promoting the social, economic, and cultural well-being of vulnerable children, young people and families across the life course. In 2016, I was appointed a member of the Order of Australia (AM) for my contribution to social work particularly in child protection, higher education and research. In September 2018, I was awarded the position of Principal Fellow of the Higher Education Academy. My research focuses
international and national approaches to social and economic inclusion and cultural well-being of vulnerable children, young people and families across the life course;
the participation of vulnerable children, young people and families in decision-making especially within child welfare, family support and out of home care services;
and professional education and organisation support for promoting job satisfaction, workforce retention and best practice among health and welfare professionals.
I enjoy working with government, non-government agencies and communities in conducting research to improve policies and practices. I am currently leading a large project on the social, emotional and cultural well-being of Indigenous and non-Indigenous children in Out of Home Care. I have completed projects on: risk and safety assessment in child protection; peer support programs to prevent domestic and family violence for pregnant and parenting young women; evaluating effectiveness in intensive family support; and promoting family participation in child protection decision-making.

Margaret Henderson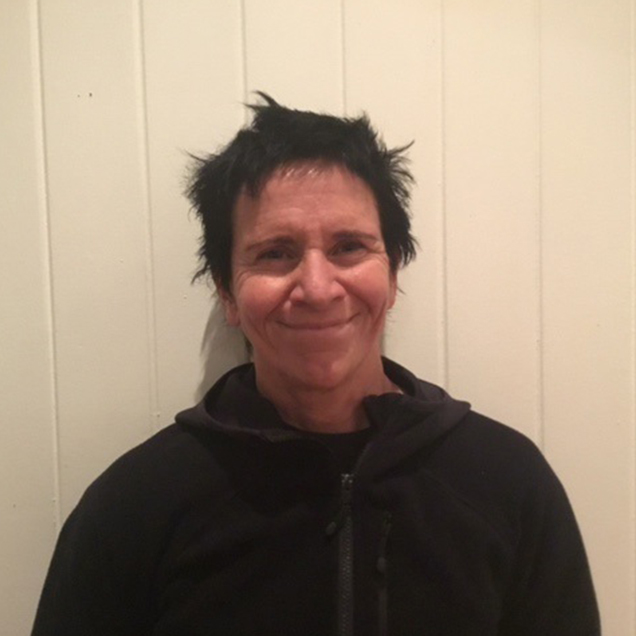 I research and write about contemporary women's and feminist cultural production in a range of sites: literature, popular fiction and memoir, material culture, and magazines, for example. I am interested in the ways in which modern feminism influences literary and popular cultures, and how specific contexts—historical and geographical-- shape the resulting texts. I've recently published two book-length studies: Kathy Acker: Punk Writer and Postfeminism in Context: Women, Australian Popular Culture, and the Unsettling of Postfeminism (with Anthea Taylor). Like the Acker study, my current research project brings together music, politics, and writing. I'm exploring how punk and post-punk women musicians put their lives in music into memoir: is there a specifically punk life-writing, and does the dissonance of being a punk woman musician find a textual shape, thereby altering the cultural memory of punk?

Jenny Munro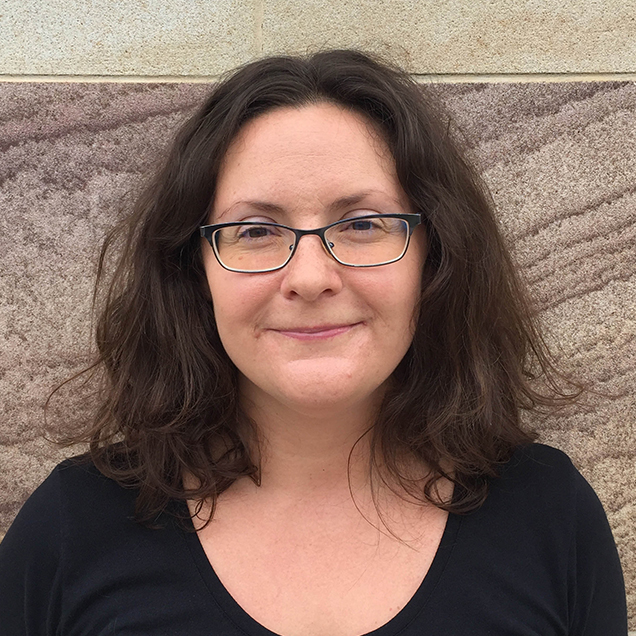 I'm a cultural anthropologist with research interests in reproduction (sexuality, marriage, fertility, pregnancy, birth experiences, parenting, sexual health), particularly in Indonesia and Oceania. After completing an MA in Pacific and Asian Studies my doctoral research focused on revealing the legacies of the 'stone age' for young people from the highlands of West Papua (Indonesia) through long-term ethnographic fieldwork. For the past decade I have focused on racialized inequalities in health and reproduction, including gendered domestic and political violence and 'consent' in maternity care. My current projects thus include the collaborative design of HIV prevention, investigating structural vulnerabilities and resilience in the lives of older women, and understanding hospital birth experiences. These form a wider interest in Indonesian settler colonialism and have led me to the work of Andrea Lee Smith (2001, 2005) and others on reproductive justice – a movement that reveals the colonial and capitalist underpinnings of a focus solely on individual 'choice' and argues instead for attention to structural and intersectional considerations that unevenly disperse and rearrange potentials for life, including sexual violence, carceral ideologies, ecological racism, and so on. I teach undergraduate and postgraduate students about social and cultural constructions of violence – what is considered violence, the dominant understandings of its origins, and how these affect who can be seen as violent or violated. In work with Indigenous West Papuan mothers on their health care experiences, colleagues and I have found that consent is not 'thinkable' for health workers and doctors who hold stigmatising and racist views of women's capacities. At the same time, I am very interested in the potential for this project to address the rise of individual-level behavioural solutions to the deeply held societal values and everyday structures that permit sexual violence.

Ella Kuskoff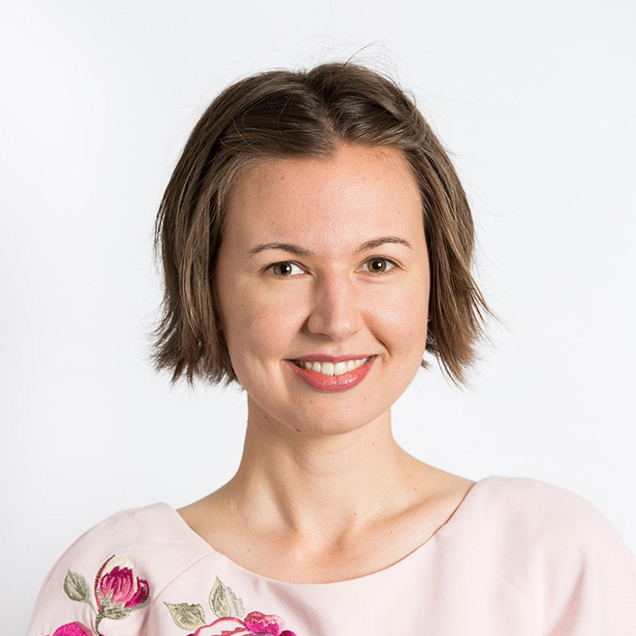 I am a sociologist with research interests in domestic and family violence, gender equality, and social disadvantage. My research focuses particularly on policy and societal responses to social issues, and how the efficacy of these responses can be understood and improved. I have published on topics such as domestic and family violence policy and responses to homelessness. I am also currently involved in a number of grants funded through Third Sector organisations. Although these projects focus primarily on experiences of and responses to homelessness, domestic and family violence is a common thread that permeates the lives of the people—and particularly women—engaged in these projects. The findings from these projects will be used to inform future practice surrounding how women experiencing domestic and family violence are responded to and supported through the housing service system.

Nicole George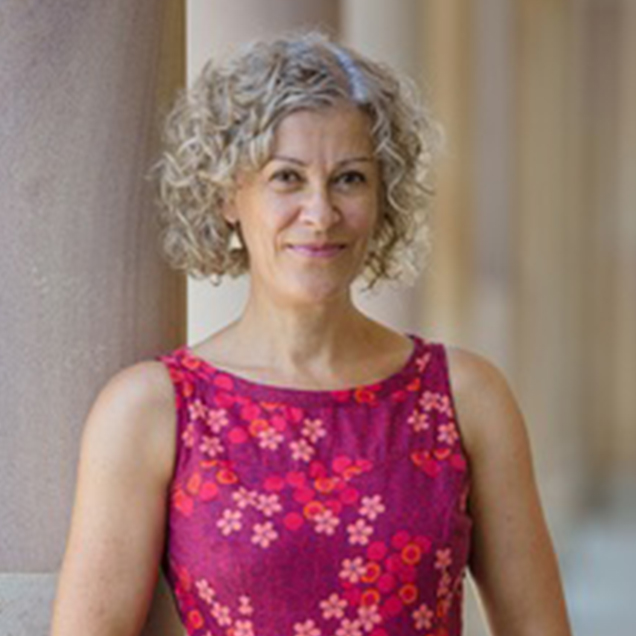 Nicole George is an Associate Professor in the School of Political Science and International Studies at the University of Queensland. Her research focuses on the gendered politics of conflict and peacebuilding, violence, security, and participation. Since the early 2000s, she has conducted research in the Pacific Islands region, focusing on gender politics, gendered security, and post-conflict transition in Fiji, Solomon Islands, New Caledonia, and Bougainville. She has worked for the last 5 years on an ARC research project examining the regulation of gender violence in the pluralised justice systems of Pacific Island States She has worked in collaboration with women's organisations, women decision-makers, and women policymakers in these settings to progress this work. Nicole has published her research findings in academic journals such as International Affairs, International Feminist Journal of Politics, Cooperation and Conflict, Peacebuilding, Australian Journal of International Affairs, and The Contemporary Pacific. She has authored a monograph titled Situating Women: Gender Politics and Circumstance (ANU Press, 2012). She also regularly writes policy briefs and opinion editorials.

Anita Monro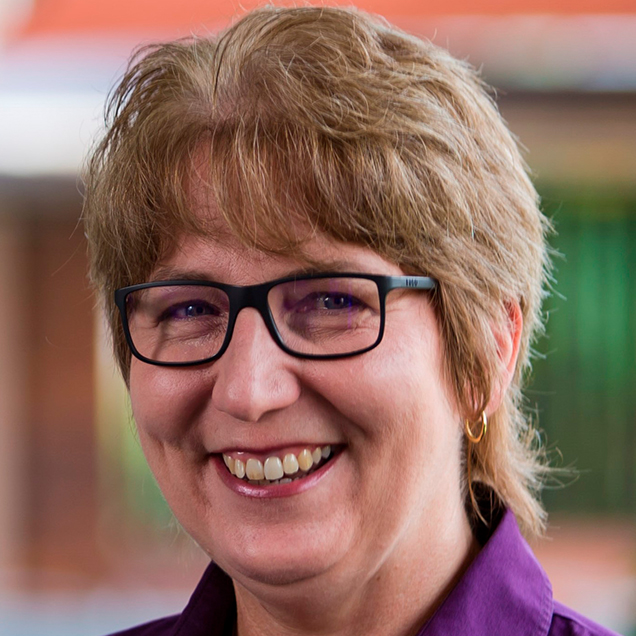 I'm an Honorary Research Senior Fellow with the School of History & Philosophical Inquiry and Principal of Grace College, one of the residential colleges on the St Lucia Campus of UQ. Grace College is an industry partner with UQ Gender Studies. My research ranges across a variety of issues including community identity, not-for-profit governance and Christian theological concepts. The foundation for these eclectic interests is hermeneutical theory specifically from a feminist poststructuralist perspective. Multiplicity, ambiguity and diversity in meaning and identity are key motifs for me. Phenomena, identities and ideas are complex constructions and there is always more to explore within and around them.

Emma Heard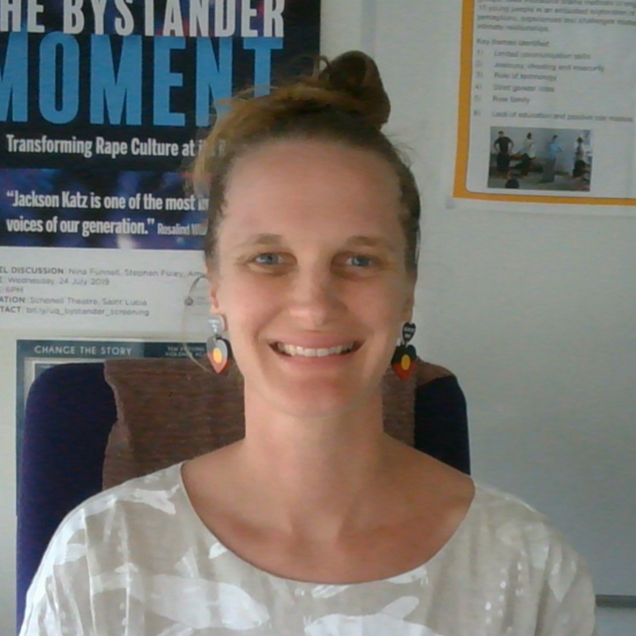 Emma Heard, PhD, is a health promotion researcher and practitioner at Griffith University. Emma's recent work focuses on the prevention of violence against women, and sexual assault and sexual harassment prevention specifically. Emma is interested in the application of new theoretical approaches, such as intersectionality, to improve health promotion practice. Emma's research experience has included working with diverse groups, such as young people, people in prison, people with diverse genders and sexualities and people in the Pacific. Emma worked in a university context in Samoa for the three years where she conducted a range of health promotion interventions and research projects focused on chronic disease and sexual health and well being. Emma's PhD thesis explored the application of an intersectionality perspective in health promotion with young people in Samoa, focusing on understanding intimate relationships and intimate partner violence. Emma is an experienced participatory action researcher.


Alex Bevan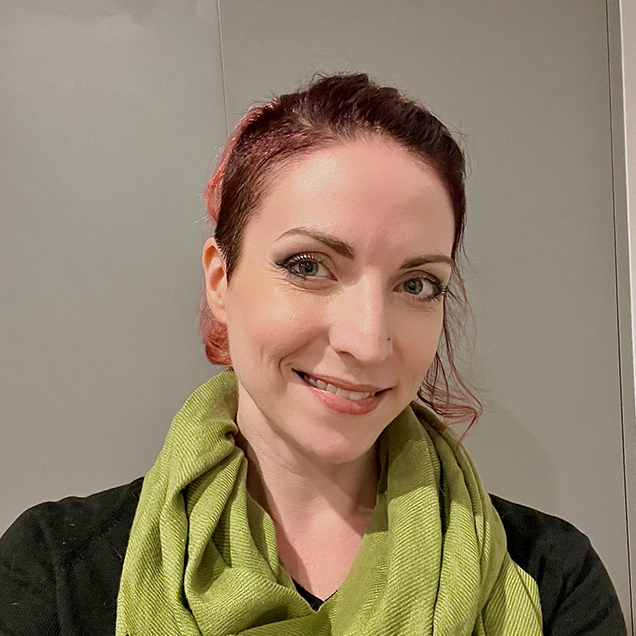 Alex Bevan is a Senior Lecturer in Digital Media at the School of Communication and Arts at the University of Queensland. She researches the relationship of gender, technology, and space in popular representation. Her current work turns to the popular conceptions of technology and space that are embedded in media representations of gender violence. The new book project, Cutting Through the Park, focuses specifically media portrayals of stranger violence against women as told across public and private spaces. Her first book, The Aesthetics of Nostalgia TV, treated gendered nostalgia on American television as told through space, aesthetics, and narratives about media technology and technological progress. She has published widely on gender and media in Feminist Media Studies, Cinema Journal, Body & Society, Convergence, Continuum, and Television and New Media. Her first degree was a BA in Architecture at Yale University and her MA/PhD was at Northwestern University's Department of Radio/TV/Film.

Jennifer Maturi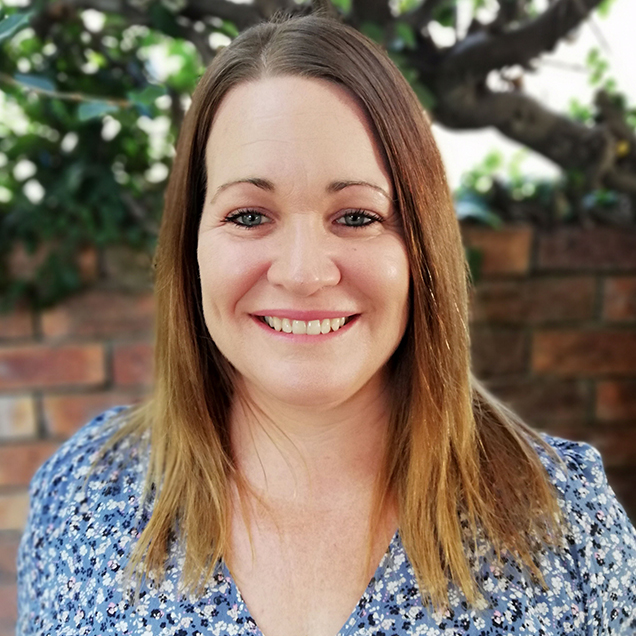 I am a sociocultural anthropologist and my research interests include gendered violence, refugee and migrant studies, social movements and institutions, with a particular focus on non-governmental organizations. My PhD explored responses in the human services to the issue of domestic violence and refugees in Southeast Queensland, Australia. An intersectional analysis of domestic violence policy and interviews with front-line workers revealed problematic power relations, exclusionary practices, and the limits of individualistic and criminalistic means to address domestic violence. However, my research also found the dissenting voices of workers, some who were from refugee and migrant backgrounds themselves, suggesting the need to make space for those wanting to do things differently. I enjoy higher education teaching and have tutored courses in Sociology and Criminology, including undergraduate courses in qualitative research. Prior to academia I worked in the human services for 15 years, in domestic violence, refugee resettlement and youth homelessness organizations. My research therefore aims to bring together scholarship and praxis to achieve meaningful change towards addressing social inequality.

Kiara Minto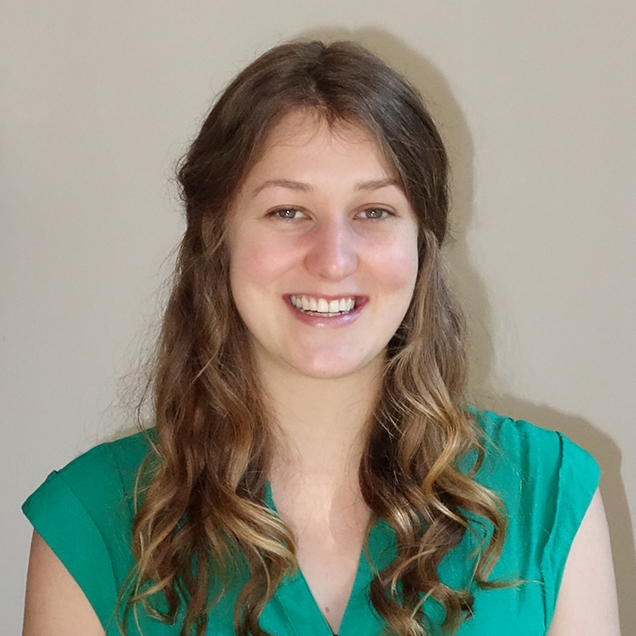 I am a social psychological researcher and recently completed my PhD thesis exploring intimate partner violence attitudes and experiences among the general population. My PhD research assessed how beliefs about gender and romance are linked to; the identification of intimate partner violence, judgements of the behaviours and people involved, and personal experience of partner violence. I have so far published research on partner violence and institutional responses to child sexual abuse. More broadly, I'm interested in how the way we think about social issues might help or hinder progress towards equality. Currently, I am continuing to work on projects exploring attitudes to partner violence, as well as assisting with a project exploring perceptions and consequences of involvement in voluntary assisted dying among health practitioners. I am also helping to supervise several honours students studying social change, partner violence, and voluntary assisted dying. In addition to teaching in social psychology, I have also taught research methodology and statistics for several years. This focus on statistics and research methods reflects my passion for the application of high-quality research to explore and combat social problems, providing insight and an evidence base for interventions to reduce inequality and injustice.

Cassandra Byrnes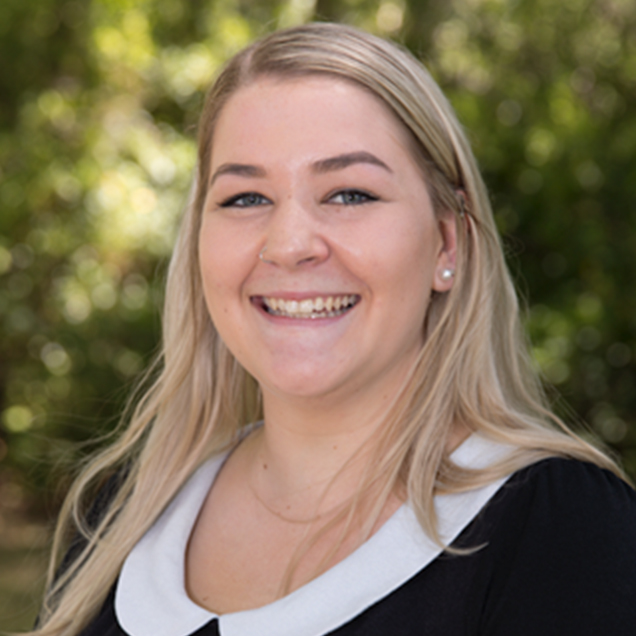 Cassandra Byrnes is a historian that specialises in researching the gendered nature of reproductive rights and fertility control. Her past research examined reproduction regulation in Queensland in the mid-to-late twentieth century, illustrating how political, moral, and social control over contracepting bodies influenced broader attitudes regarding agency and autonomy. She researches and teaches Australian history, gender history, and histories of sexuality. Cassandra has published on the history of 'gender', the history of women's higher education, and the family, household, and health in the nineteenth century. She was a National Library of Australia Summer Scholar and a Global Change Scholar at UQ, collaborating with peers in interdisciplinary networks.


Renée Mickelburgh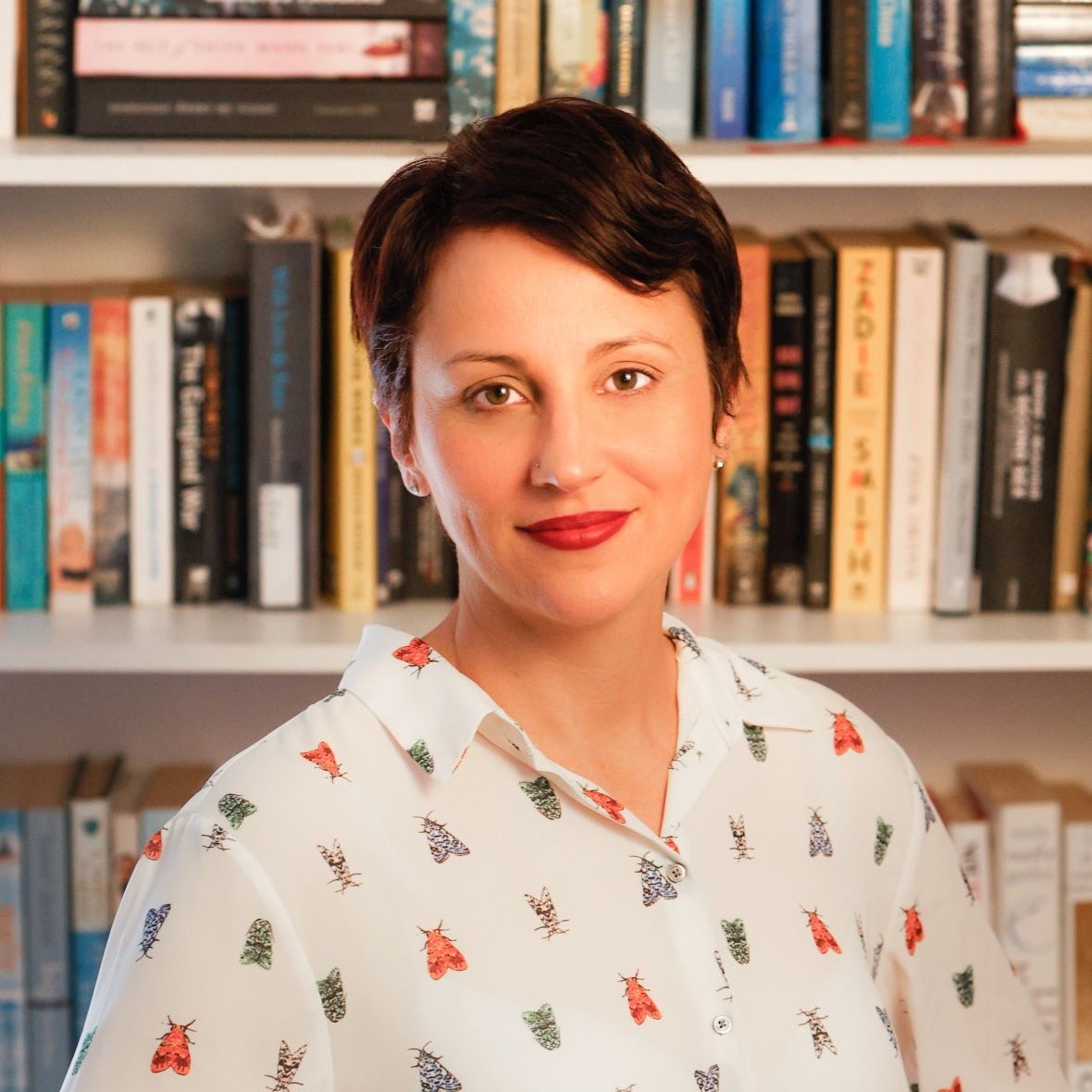 Renée Mickelburgh (PhD) is a feminist communications scholar whose research examines the way Australian women communicate gender justice and environmental issues through digital storytelling. She is currently examining the online testimonies of young women who have experienced sexual assault and rape trauma in the school and university setting. With a background in journalism and communications, Renée has a keen interest in understanding the ways digital storytelling is both a communication tool for gender justice and how it might create community, compassion and connection.