What items in your home do you think deserve to end up in a museum in 30 years' time?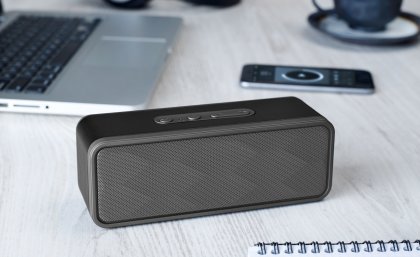 Thousands of anthropology students around the world have been asked that question as they vie to have their objects included in an exhibition at The University of Queensland.
It's part of the Anthropology of Current World Issues course which is being taught concurrently to student cohorts in multiple countries, via a Massive Open Online Course (MOOC) led by UQ School of Social Science's Dr Gerhard Hoffstaedter.
"We introduce students to key concepts, perspectives and contemporary global issues addressed by anthropologists and tackle issues including indigeneity, multiculturalism, water, resource conflicts, material culture and refugees," Dr Hoffstaedter said.
"One of the assignments we ask of students is to look at items in their homes and select one or two that they would like to see in a museum in 30 years.
"We will then photograph or project the top 10 into UQ's Anthropology Museum, taking the ideas into a physical space and forming part of a larger exhibition."
The course is being taught as MOOC World101x to edX students and as ANTH 1030 to current UQ students and students from Australian National University and Delft TU in the Netherlands, who are part of a virtual exchange pilot program.
Dr Hoffstaedter said the course was reaching students in 60 to 70 countries.
"There is lots of discussion happening on the MOOC platform, which is great as it exposes all the students to a larger cohort of people in the world," he said.
"They are experiencing thinking from some very different perspectives - which is an integral part of anthropology, so it's very fitting this course is being taught in this way."
Students at UQ can attend additional workshops on campus to clarify any issues but otherwise the entire cohort has some introductory lectures (either online or in class) and the rest of the course is via the MOOC over a subsequent nine weeks.
"We have been able to film our academics undertaking fieldwork in different countries and environments and this also helps make the course more real and relevant," Dr Hoffstaedter said.
"The course has three modules and the Q&A panel session at the end of each module is going to be a Facebook Live session and is open to anyone to watch, not just current students.
"I think this multiplatform, multimodal delivery of courses is going to be the way of the future, and students need the flexibility."
Check the Facebook page for details on the first live session on 23 August.
Media: Dr Gerhard Hoffstaeder g.hoffstaedter@uq.edu.au , +61 7 3365 1211