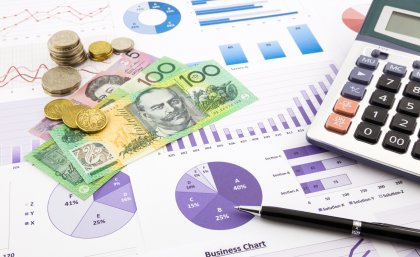 Paid work's place at the heart of Australian culture will come under close scrutiny at a conference in Sydney next week.
University of Queensland researcher Professor Greg Marston will investigate the needs for a new welfare state to meet the conditions of 21st Century Australia when he presents a keynote address at the Australian Social Policy Conference at the University of New South Wales Sydney.
Professor Marston, the head of UQ's School of Social Science, said much had changed since the post-war welfare states were forged, and technology was rapidly changing how we work and live.
"These are not new ideas, but we do need proper debate if we are to navigate the perfect storm of growing income inequality in advanced economies and the effects of technological unemployment and the environmental impacts of climate change," he said.
"This technological change can be individually and socially liberating if we manage to collectively steer a course that avoids the pitfalls that arise if technically driven change takes place with little consideration give to questions of equity and justice.
"If the transition is managed well, there will be an opportunity to recalibrate the central nature of paid work in our lives.
"If it is managed poorly, the cost will be widespread technological unemployment and greater inequality and economic insecurity."
"It is a time for political courage and bold policy thinking and practice," he said.
Professor Marston said work had been central to the development of the Australian welfare state.
"We have hinged social status, inclusion, social benefits, tax benefits – essentially all the necessary ingredients for dignity and economic security – into paid work.
"Yet it's clear that work is becoming an increasingly unreliable source of these things for vast numbers of people.
He said automation was not the only cause, with economic globalisation and the weakening of union bargaining power exerting downward pressure on working conditions.
"This is a crisis that is being wilfully ignored by many governments and political parties."
"We live in a time when slogans like the 'best form of welfare is paid work' roll too easily off the tongue, conveniently ignoring the fact that the labour market isn't what it used to be.
"In fact, discussion around the moral and material virtues of paid work for income support recipients is intensifying, almost at the same speed that good quality jobs are becoming scarcer.
"Paid work is not only materially failing for a growing number of people, but we are also running up against the ecological limits of a finite planet. Continuous economic growth is unsustainable," he said.
Media: UQ, communications@uq.edu.au, 0413 601 248; UNSW, Wendy Frew, w.frew@unsw.edu.au, 02 9385 8944.
What: Australian Social Policy Conference
When: Monday 25 September to Wednesday 27 September.
Where: John Niland Scientia Building, UNSW Kensington
For the full conference program, go to:  https://www.aspc.unsw.edu.au/