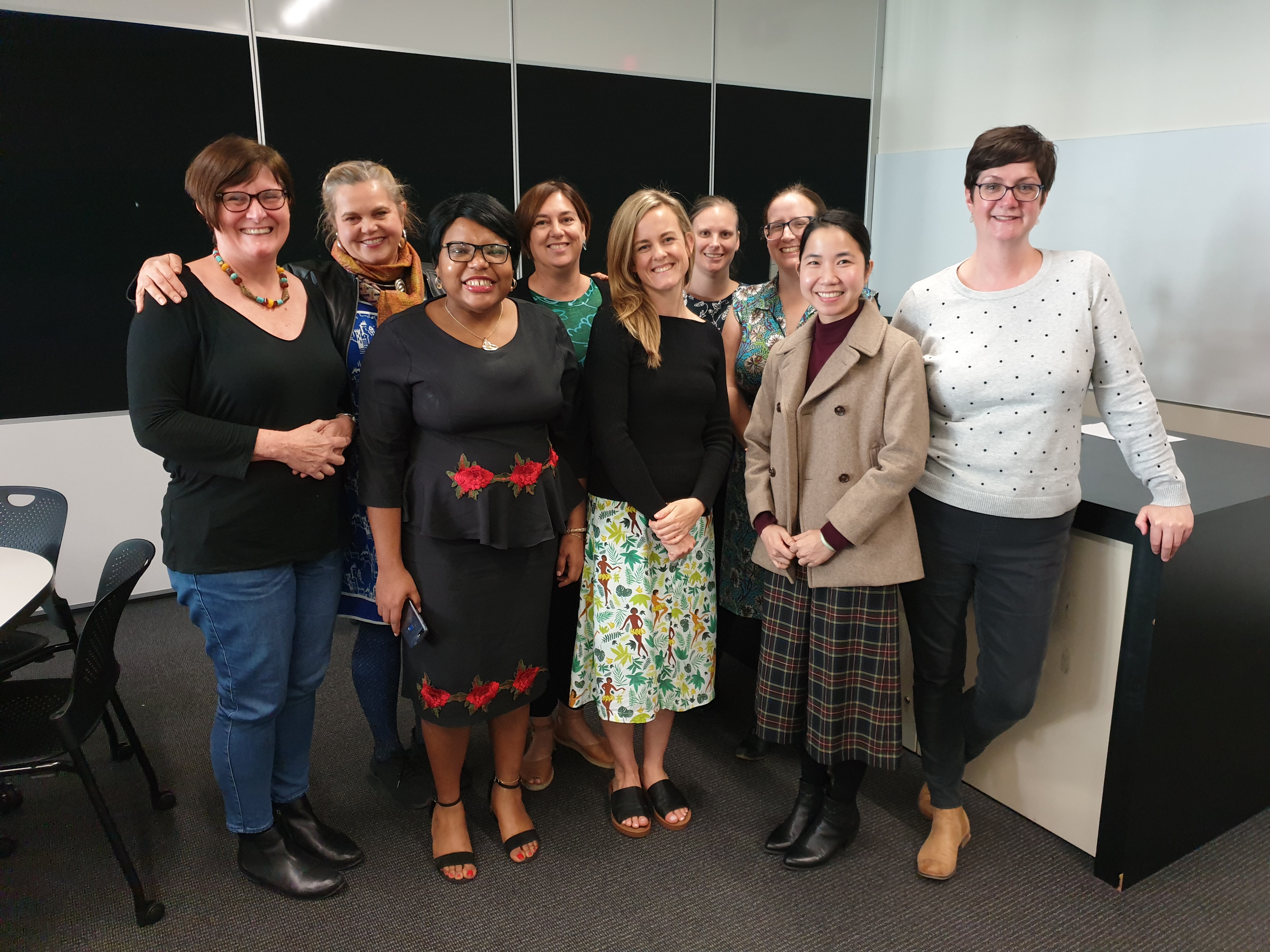 Opportunities for UQ's Higher Degree Research (HDR) students were abundant last month, due to a successful workshop coordinated by three PhD Candidates from the School of Political Science and International Studies.
Funded by the Australian Political Studies Association (APSA), this two-day workshop 'Understanding Public Value' attracted academics from UNSW, UTS, Swinburne, CDU, RMIT and Melbourne University, and explored the concept of public value and its application to public policy theory and practice.
Lorraine Cherney, Prue Brown and Sarah Warner used the $10,500 from APSA to help host the workshop; recruiting six postgraduate students from UQ's School of Social Science, Institute for Social Science Research and POLSIS to act in the role as 'discussants' for the workshop's duration.
Ms Cherney said this recruitment offered participants a variety of opportunities – including an avenue for publishing for HDR students.
"Participants not only got to benefit from the grant money, but also forged new contacts and gained useful, practical work experience which they can add to their CV," she said.
"It felt great to work together as a team and use this funding to create opportunities for others."
Opened by Head of School for POLSIS Professor Katharine Gelber, 'Understanding Public Value' explored themes like:
What is public value and why does it matter?
Barriers to creating public value
Public value and the environment
Local government administration
Public value examined across three Australian policy areas: gambling regulation, school education, and Indigenous policy.
"The discussions were lively and a number of further themes emerged along with questions for future research," Ms Cherney said.
An online report from the workshop is available via the Analysis and Policy Observatory (APO) website.