In collaboration with leading Australian art music ensemble Ensemble Offspring and author Elaine Kelly, Dr Eve Klein from the School of Music has launched a new artwork Another Future, where she is calling for people around the nation to submit stories about home as a means of reflecting on climate change.

This exciting project will premiere at London based gallery Zeitgeist as well as being performed and exhibited in Australia.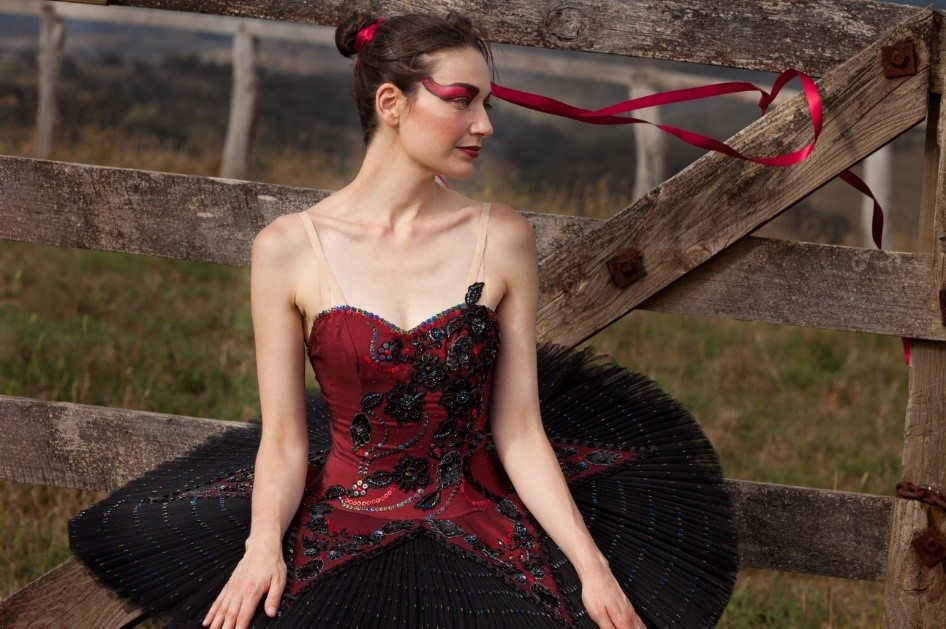 This is music to the ears of homeowners who managed to rescue memorable household items during the devastating bushfires and floods, as there is every likelihood those salvaged possessions will feature in this new musical arrangement.
Dr Klein said anything from fluffy toys and family photo albums to garden statues and house keys are being sought nationally as donations for, initially, an art exhibition, and, ultimately, an innovative musical performance.
"To accompany the pieces of memorabilia, some people will be interviewed on video, allowing them to outline the importance of the treasured objects in their lives," she said.
The project was inspired by the book Dwelling in the Age of Climate where author ethicist Elaine Kelly put forward the notion of "home" at the centre of how humans orient themselves in the world.
The publication also looked at how vulnerable people would respond to mass displacement as a likely outcome to climate change.
 "What makes this project so exciting is that the donated objects will be played, literally, as percussion instruments in the musical performance," Dr Klein said.
"This is such an innovative way to showcase these adored items.
"Examples may include the house keys, a pressed leaf or a mere coin," she said.
In addition, Dr Klein said they want to hear of the stories surrounding those salvaged keepsakes.
"We want to know their specific meaning to the owners."
Coincidentally, after drawing up plans for the project late last year, Dr Klein was also a victim of Mother Nature's fury when her home – especially her studio – was flooded in a once-in-twenty-year storm.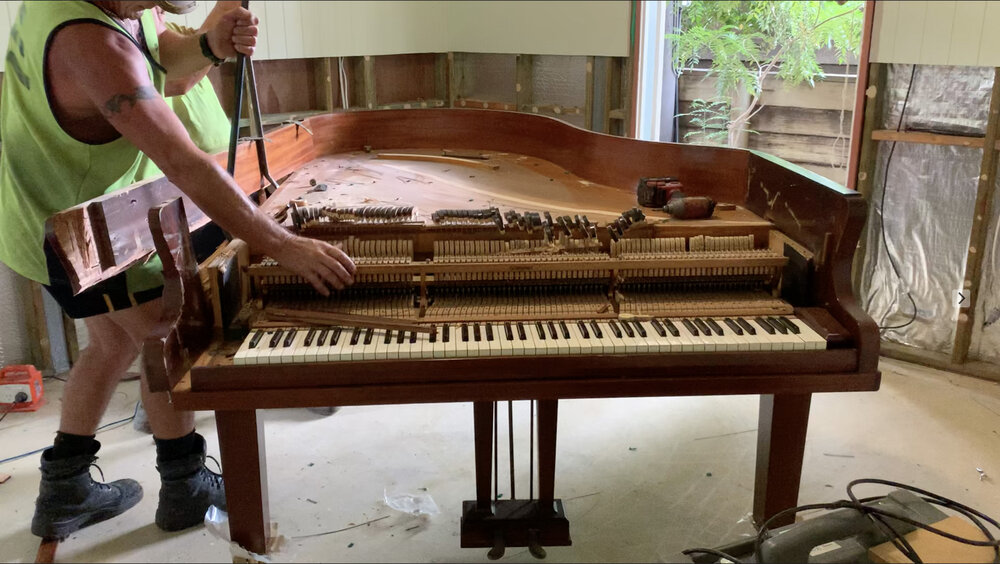 Her pride and joy, a 1959 Broadwood grand piano called 'Hadrian' imported from London, was damaged beyond repair. For keepsakes though, she managed to salvage the piano's pedals and wheels.
"It was difficult to describe the grief of losing things which held precious memories," she said.
"It's hard to see your memories and family history piled into a skip as literal garbage and a dollar value added to an itemised spreadsheet."
Whether the participant lost a home in the bushfires, storms and floods or left a home overseas to seek refuge in Australia, project organisers are looking for objects that were taken as a means of remembering those dwellings.
If someone wants to participate in the Another Future project without donating an item, there is the option to snap a photograph of the possession and send it with text detailing the story.
Each presentation will then be reviewed before being posted and shared online and, ultimately, included in the artwork's creation.
"Importantly, we are looking for approximately 12 people to interview on video allowing them to tell the stories of their lost homes and objects while reflecting on climate change," Dr Klein said.
These videos will be incorporated in the performance and exhibition with online versions of the work posted.
Media: Mike Smith, mikesmithtravel@bigpond.com, 0401 644 526.