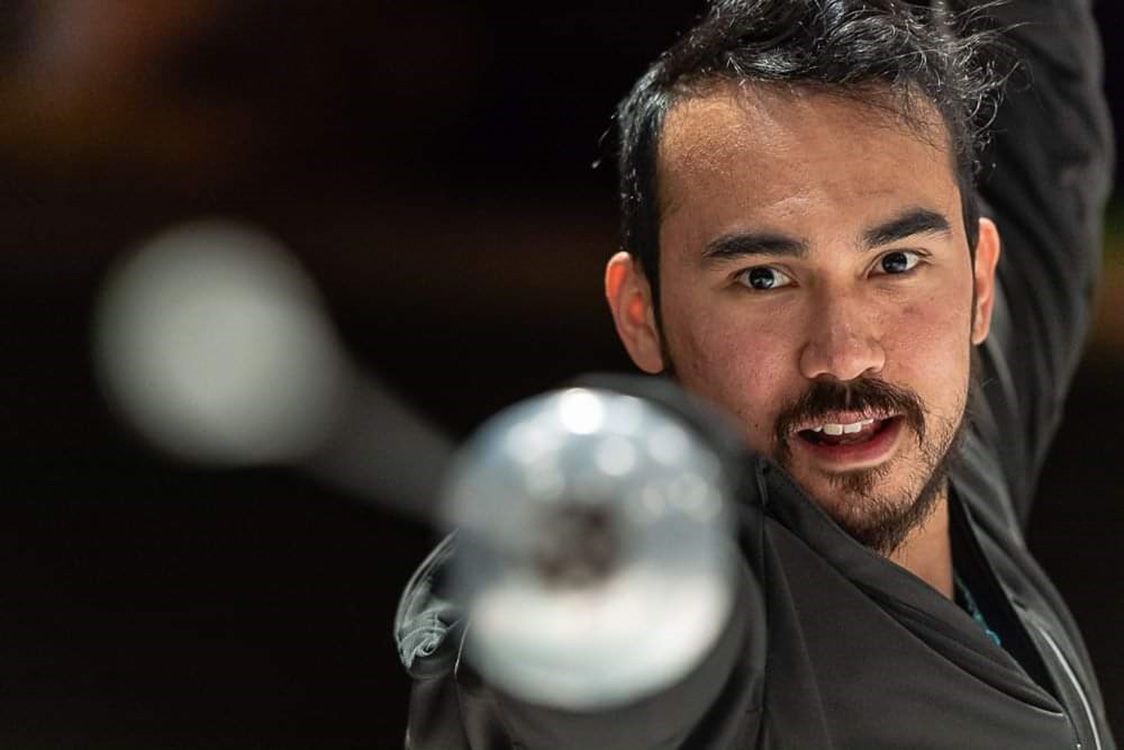 It was his aspiration to be an actor that first brought Silvan Rus to The University of Queensland.
An apprentice, and then a core artist with the Queensland Shakespeare Ensemble, Mr Rus used to come to UQ's St Lucia campus for group rehearsals of Hamlet and other iconic tragedies of the stage.
Working part time in a cinema and wishing he spent more time on stage than behind the screen, Mr Rus found  escapism in books.
"Specifically, I was reading books about philosophy and I thought maybe I could do that – be a philosopher," he said.
"So, I started studying by day and rehearsed by night."
Graduating this year with first class honours in philosophy, Mr Rus found his studies enhanced his acting skills.
"I really chose subjects that were bothering me in the arts," he said.
"My first thesis was, 'why do theatre?' and then I used Aristotle's causes to ask, 'if you want to find why a thing is the way it is, then you should find its causes'.
"Digging philosophically helped me answer both personal and professional questions."
During his studies, Mr Rus strove for creativity, writing one of his papers in iambic pentameter and performing what one of his lecturers described as the best Hamlet she'd seen by the Ensemble.
"That role was the biggest challenge I've ever had in theatre, but it was very rich," he said.
"There were so many creative opportunities."
A death in his family earlier this year in the midst of the COVID-19 pandemic shutdown meant Mr Rus had to return to Sydney.
"So that was a curve ball, but because I'm an honours student, there was no real lifestyle change for me when the pandemic hit," he said.
"I just read books and wrote, and while the whole world was in pandemic mode, I was in philosophy mode.
"My supervisor really supported me and Zoom, as a tool, was a good supplement."
Now that his time at UQ has drawn to a close, Mr Rus said he had nothing but appreciation for the institution and its staff.
"The quality of the teachers, the lecturers – and the philosophers specifically – was really high and there was a real sense of communal teaching, that teachers wanted to help you think," he said.
Now based in Sydney, Mr Rus plans on studying for a PhD and will continue working on the stage.
"UQ has left me with many gifts - friends, a confidence in my capability to do more things and a greater ability to make sense of the world," he said.
"I would encourage anyone to study philosophy there.
"It is one of the best life decisions I've made."
The Queensland Shakespeare Ensemble is UQ's professional theatre company in residence which offers performances and training opportunities year round.