Four adults with Down syndrome have been hired as research assistants in a new study from The University of Queensland which explores the quality of life of Gen Zs (18-30 year olds) with Down syndrome.
Funded by the National Disability Research Partnership, this is the first research project of its kind undertaken in Australia, with Associate Professor Rhonda Faragher from UQ's School of Education leading the way.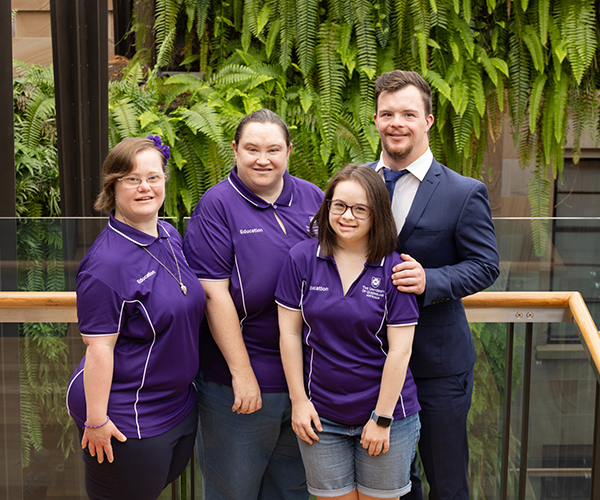 Dr Faragher and project manager Dr Jan Lloyd are training Alana Pettigrew, Rebecca Flanagan, Mia Johnston and Michael Cox as research assistants.
They have been conducting interviews and focus groups around the country, with results generating data from across five sites to be thematically analysed.
"Through multi-format outputs, the findings will inform national and international policy and practice, and affect decisions in contexts such as schooling, health care, law, prenatal testing, and employment," Dr Faragher said.
"It is time to redress the persistent myths in the education, health and legal sectors that cause attitudinal barriers to the social participation of young people with Down syndrome."
UQ has been engaging in research with the Down syndrome community for more than 40 years, but employing staff is an important new development, and a step forward in the right direction.
"It's not about being kind or in any way tokenistic, this employment strategy is absolutely because these individuals are doing work that we simply cannot do without their contribution," Dr Faragher said.
"We need their expertise and working with this group of people has been just brilliant. They have really enriched the project in so many ways."
One of these research assistants is Rebecca Flanagan, who is thoroughly enjoying her new position and first professional placement.
"I get to meet new people and travel to new places like Tasmania for data collection purposes," Rebecca said.
She has also really liked conducting the interviews and focus groups to learn what others are doing in their day-to-day lives.
"It's important to ask the right questions in the right way so people can understand what we want to know.
"I helped to phrase the wording for the participant information sheets so it was clearer for our participants.
"We decided we needed to add pictures, as if you don't have pictures it doesn't make as much sense," she said.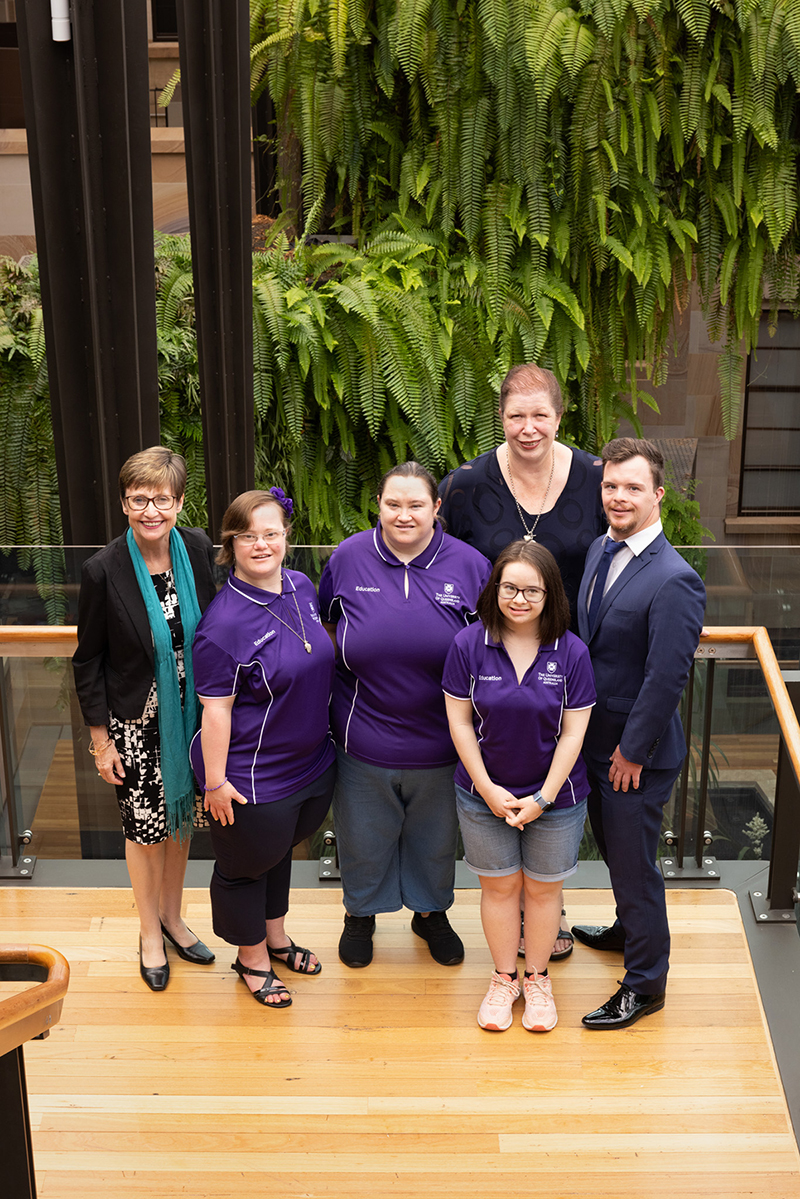 Dr Faragher said conducting research for this project with people with disability and Down syndrome specifically is so important, because if you're trying to find answers to questions about people living with disability, those people need to be there designing and asking the questions.
"People with disabilities are one of the most researched-on and under-involved populations, so working alongside them is a really important aspect of our research," she said.
Rebecca has gained so much independence and confidence since starting on the project in October last year.
When the study concludes at the end of May, she would love to engage in some history lessons as she plans to travel and learn about different places, cultures, and the way societies live.
To assist her in her journey, Dr Faragher has lined up Rebecca to chat with a UQ historian which she is very much looking forward to.
"We sense young people are living very different and more socially included lives than ever before, but research is needed to investigate this hypothesis," Dr Faragher said.
"This game-changing research will have national and international impact and lead to a transformational change in society, with widespread benefit to young people with disabilities with potential to influence education, health, and legal policies."