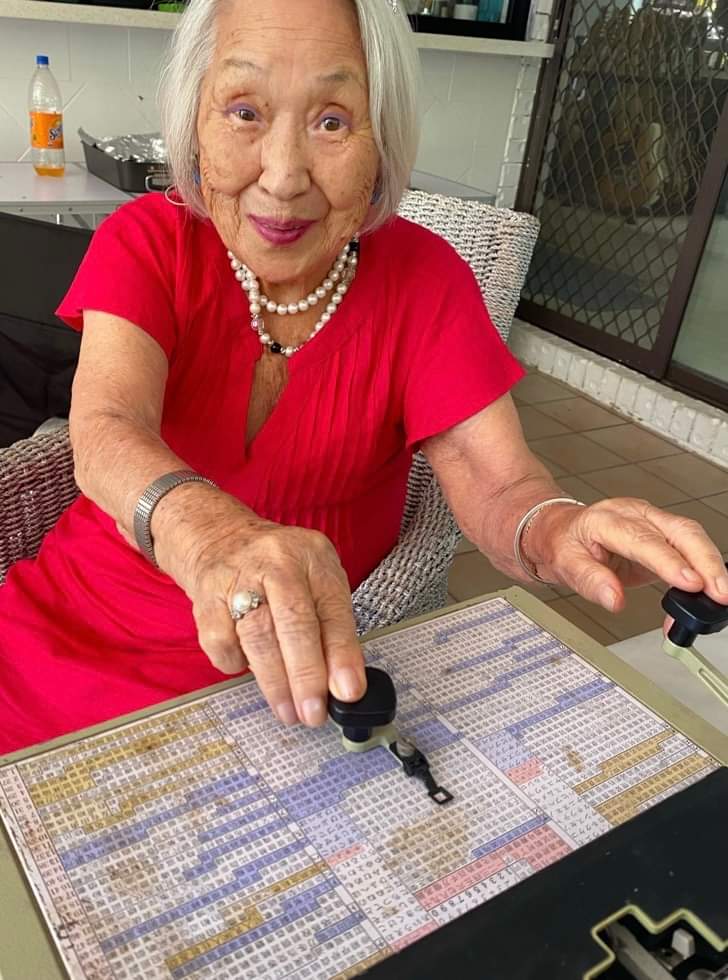 Former typist at The University of Queensland Akiko Kirkham has been reunited with her Japanese typewriter after more than a decade.
To celebrate her 94th birthday, Akiko's granddaughter Elysha Rei surprised her with the old typewriter she used during her time with the School, having donated it to UQ in 2006.
Elysha said Akiko has very fond memories of working in the School of Languages and Cultures, particularly alongside Professor Joyce Ackroyd who developed the new Department of Japanese Studies (now the School of Languages and Cultures).
"The typewriter was instantly recognisable; her face lit right up when she saw it.
"Living with dementia means her short-term memory isn't that great, but when she recalls back to her time within the School she just remembers it so fondly," Elysha said.
"The moment of realisation was really precious as she made the connection that it was the typewriter she used at the University all those years ago."
Akiko started working at UQ in 1963 and was the only person who could operate a Japanese typewriter having worked as a typist in Japan after the war and travelling to Australia as a 'war bride'.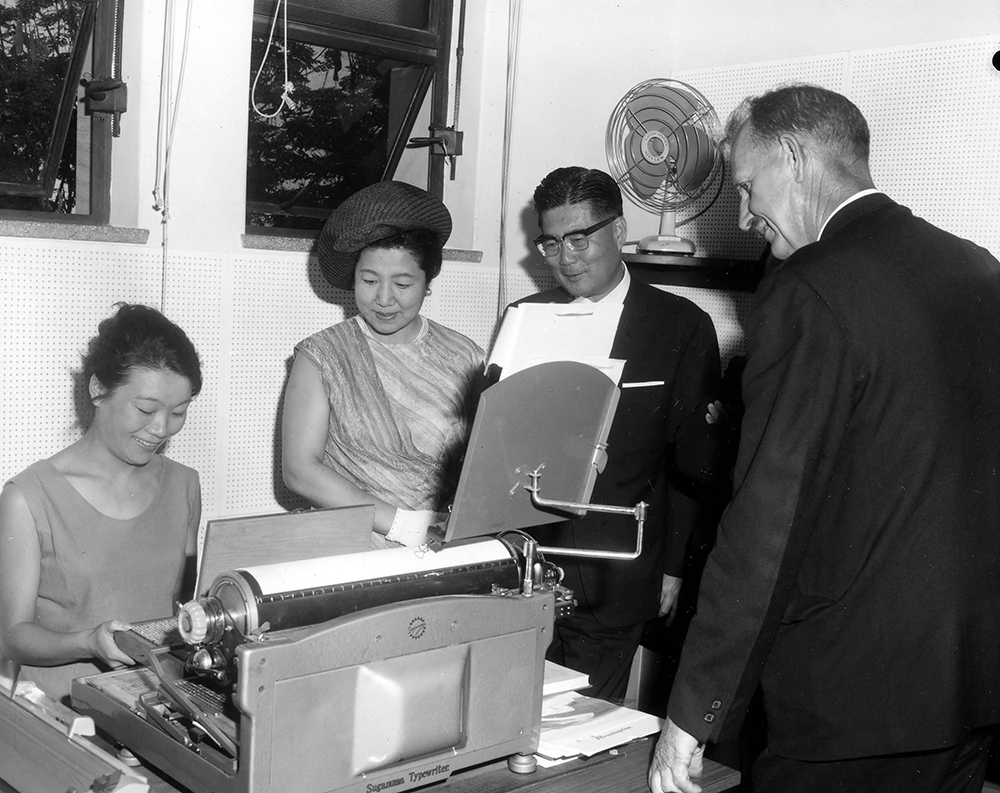 "Picking the typewriter up from the School really felt like a win with our family history in Australia, coming across this artefact that was a part of my grandmothers life back in the day," Elysha said.
"My grandmother worked really hard to just speak English at home and assimilate to Australian life, she loves to say she is 'Aussie at heart'.
"She was one of many who forged a new life in a strange land during a time where the sentiment towards Japanese people was heavily influenced by the war, where war brides often felt alienated.
"In Australia today, Japanese culture is embraced completely through the love of green tea, sushi, wabi-sabi and zen gardens," she said.
Elysha believes the School of Languages and Cultures has been instrumental in changing the sentiment towards Japan and its people, because language was a connecting bridge between two cultures.
She draws on her Japanese heritage creating bold paintings and intricate paper cuttings as a Brisbane-based artist with over 16 years of arts practice.
She has curated a repertoire of artworks that form a distinct artistic identity, underpinned by a sense of purpose with her family's heritage.
After some time without use, Elysha hopes to help her grandmother in using the 500-character Japanese typewriter again, restoring some of the distant memories Akiko cherishes so fondly.